The O-1 Visa is basically a Visa status belonging to the non-immigrant category for foreign people who wish to enter the U.S for work purposes and demonstrate great ability in any of these special areas: business, academics, sciences, sports or other professionals with proven talents in their field.
The O-1 Visa status is further divided into these three categories:
–O-1A – For candidates with extraordinary talents in science-based fields, academics, research, or sports
–O-1B – For candidates with extraordinary talents in artistic fields like music, dancing, performances, acting, or media.
–O-2 – For people accompanying the O-1B or O-1B person to participate together in common events, example: performances, seminars, films, etc.
O-1 Visa Application Process
The period of validity of an O-1 Visa is up to 3 years and according to USCIS, the applicant should not file the application more than 1 year before actually needing it. The main form to fulfill for getting an O-1 Visa status is Form 1-129 (Petition for Nonimmigrant Worker). The beneficiary should also provide proof of their extraordinary talents and activities, example: evidentiary criteria, (official awards/recognitions, publications, merits, honors, etc) a peer group or employer agreement with the candidate and its terms, and an explanation of when and how these activities they will be part of are going to take place in a written format.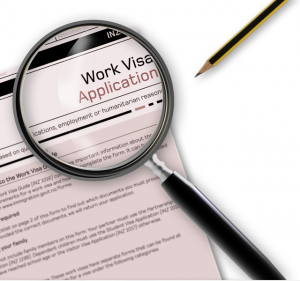 Converting from O-1 Visa to Green Card Process
Some O-1 Visa holders may choose to switch to a permanent worker/green card status. If you are looking to convert from an O-1 Visa to Green card, you will simply have to initiate a new process. The respective category for individuals who demonstrate extraordinary abilities in arts/media, sciences, business, sports, education and similar fields is the EB-1. While both of these share some common criteria for acceptance, there are separate processes and by obtaining an O-1 Visa status first, there is no guarantee that you will obtain the EB-1 green card status as well.
For the purpose of obtaining an EB-1 status, you should provide a proof of working 3 years in your respective field, example: arts, research, media, etc. The requirements, in general, are more strict and extensive than getting an O-1 Visa. USCIS wants to see that you are a truly valuable and recognized individual in your field who can contribute to the U.S business/economy, arts, sciences, etc. The main form of application for an EB-1 green card, is USCIS Form I-140, Petition for Alien Worker. This should be submitted along with proof of your work experience and achievements.
If you are an O-1 visa holder already, it would be wise to apply for an EB-1 Green card prior to your period of validity ends or you may face some legal difficulties changing your status. There is no exact waiting time for getting an EB-1 green card but in most cases, it takes 6-8 months to examine your case and finally approve you.
Why should you hire an immigration lawyer?
Since all these applications and statuses are divided into subcategories and there is a wide range of eligibility criteria for each, which may be confusing, it would be wise to seek the services of an immigration lawyer or firm in your area example: immigration lawyer in los angeles ca or immigration law firm Los Angeles if you are in Los Angeles already.