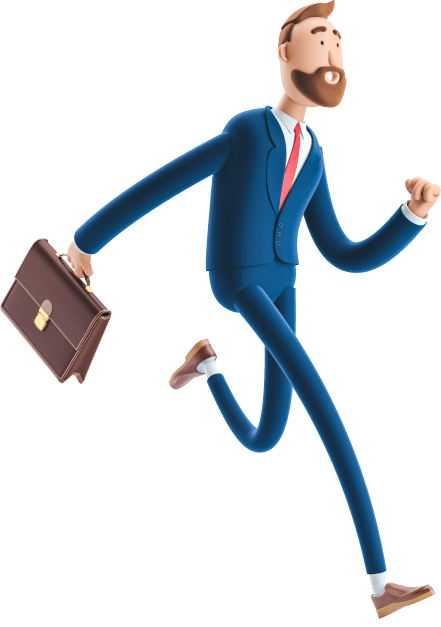 Why is the incorporation of your company critical for the O-1 Visa process?
The O-1 Visa is an employment-based application. This means that the foreign national pursuing this Visa has to provide evidence of a job offer from a U.S. based company. While you may not directly petition for yourself, a separate legal entity owned by you may be eligible to file an O-1 petition on your behalf.
Your company has to be properly registered and permitted to operate within the U.S. territory in order to sponsor your O-1 Visa. Evidence of incorporation is one of the requirements for an O-1 petitioning company.
If pursuing an O-1 Visa, should I register my business in the U.S. as a C-Corp or LLC?
Both options allow founders and their partners to limit their responsibility to company debts and liabilities.
C-Corp
A C-Corporation is a legal entity. Overall, C-Corps have a more formal management structure. Corporations are required to hold an annual shareholder meeting and to observe the governance requirements dictated by the applicable state law. A C-Corp incurs double taxation, and it has the ability to raise capital, which makes it a great option for startups that will be fundraising from investors.
LLC
An LLC is a legal entity that offers a simple way to protect you and your partners from personal liability, to preserve the intellectual property, and to bring partners and investors on board. In general, LLCs have less legal requirements, no obligation to shareholders' meetings, no taxation duplicates on salaries, and the ownership can be distributed freely. It's a great option for small businesses that need flexibility.
Can my company be incorporated in a different state from the one where my worksite will be located?
Corporations and LLCs are considered domestic only in their state of incorporation or formation. If your worksite location is in another state then you must register your business as a foreign LLC or foreign corporation – a process called "foreign qualification". For example, if you incorporated your company in Delaware, but your worksite location is in California, you need to register your company in California by filing a request to the California Secretary of State's office. While each state does have its own requirements, the Foreign Registration Certificate is fairly easy to obtain.
Which documents related to the company will I need to provide for my O-1 Visa application?
You will need to provide the certificate of incorporation (or certificate of formation, in the case of LLCs), the EIN notice, and a foreign qualification certificate, if applicable. In addition, contracts with potential customers, a company website, or any pitch decks are also highly recommended.
Can a foreign national register a company in the U.S.?
The short answer is yes. You do not need to be a U.S. citizen or permanent resident to incorporate your company in the U.S. Actually, you do not need to even be physically present in the U.S. You can establish the presence of your company in the U.S. right from the comfort of your own home, wherever that may be.
Want to register your business in the U.S. and need to talk about it? We can help you!
Please fill out your contact information below and our team will be get in touch shortly!
Please do not include any confidential or sensitive information in this form. This form sends information by non-encrypted e-mail which is not secure. Submitting this form does not create an attorney-client relationship.