The current global crisis has brought businesses both big and small to a complete standstill. However, even though there are still a large number of open jobs available, many foreign talents are not aware of the U.S. employment visas available to them.
Here are seven such visas that allow you to legally work in the United States:
The O-1 visa
This type of US employment visa visa allows foreign talents to work for US employers in a role or position that matches their sector of expertise. The O-1 visa, as the USCIS declares it, "is a nonimmigrant visa for individuals who possess extraordinary abilities in the sciences, arts, education, business, or athletics, or who has a demonstrated record of extraordinary achievement in the motion picture or television industry and has been recognized nationally or internationally for those achievements."
The O nonimmigrant status is commonly sub-categorized into the following, according to the USCIS:
O-1A: individuals with an extraordinary ability in the sciences, education, business, or athletics (not including the arts, motion pictures or television industry)
O-1B: individuals with an extraordinary ability in the arts or extraordinary achievement in motion picture or television industry
O-2: individuals who will accompany an O-1, artist or athlete, to assist in a specific event or performance. For an O-1A, the O-2's assistance must be an "integral part" of the O-1A's activity. For an O-1B, the O-2's assistance must be "essential" to the completion of the O-1B's production. The O-2 worker has critical skills and experience with the O-1 that cannot be readily performed by a U.S. worker and which are essential to the successful performance of the O-1
O-3: individuals who are the spouse or children of O-1's and O-2's
The major benefit of the O-1 visa for many US employers and founders looking to hire foreign talents is that this visa type is uncapped with no restrictions on how many years they can spend on an O-1 status. Also, as it is a dual intent visa, unlike the H-1B and L-1 visa, O-1 visa holders are not expected to maintain residency in their home countries and are free to apply for permanent residency in the US.
H-1B visa
This visa allows US employers to hire a foreign worker to fill a position at their company that cannot be filled by a US national. The foreign employee must work for the same sponsor company for the duration of their visa. If the H-1B visa holder stops working for the company, the visa will be revoked.
The H-1B visa is not a dual-intent visa, which means that the foreign talent must retain residency in their home country. The visa is valid for three years and can be extended for another three-year period for a total duration of six years. Please remember that while applying for the H-1B visa we need to take part in the H-1B visa lottery.

H-2B seasonal temporary worker
This program allows employers to hire and relocate foreign nationals to work in non-agricultural sectors in the US, on a temporary basis.
The H-2B visa is granted for a term of one year and can be renewed in one-year increments for up to three years.
E-3 visa for Australians
The Australian E-3 program allows US employers to file an E-3 visa petition at any time to bring Aussie talents into the US for services in specialty occupations. These positions normally require bachelor's degrees (or higher) in a specialty field. E-3 visa applicants may be admitted for up to a two-year period, which is renewable indefinitely.
(DOL) Labor certification route to Green Card
Another simple way for foreign talents to remain in the country is by having an employer apply for the permanent sponsorship of a foreign national for a skilled or unskilled position by filing the Labor Certification with the Department of Labor. Once the certification is approved and the applicant is certified by the DOL, the employer can then file for an immigrant visa petition with US Citizenship and Immigration Services (USCIS). Once this has been approved the foreign talent will be able to initiate the process for their permanent residency status (Green Card) and get hired on a permanent basis with the employer who filed for them.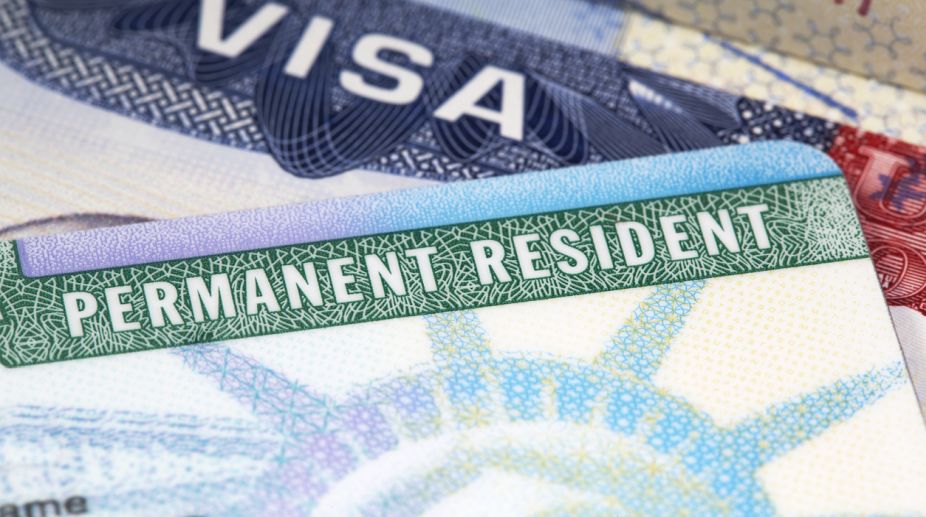 The TN Visa
The TN (NAFTA) program allows US employers to file a TN visa petition at any time for citizens of Canada or Mexico wanting to work in the US. It is issued for three years and allows for an indefinite number of three-year extensions.
The L-1 visa
Recently, we have been getting a lot of questions about the L-1 visa. This visa allows US employers to transfer a manager, executive, or employee working in one of their international branches to their branch in the US. It also allows foreign companies which do not have an office in the US to send an executive or manager to the United States with the purpose of establishing one. The L-1 visa allows these executives a maximum initial stay of one year. The visa allows all other qualified employees a maximum initial stay of three years.
All L-1 employees can request an extension of stay in increments of up to an additional two years, until the maximum limit of seven years.


How PassRight can help
Interested in applying for a visa to the US? Have questions about what the best strategy for your case might be?
Check out our website to see which visa you might qualify for and schedule an initial consultation call with our team!
PassRight is committed to providing our clients with safe, affordable, and comprehensive immigration services.
Follow us on Instagram and Facebook to get updates on what's happening at PassRight.
Contact us at our email and let us know what questions or comments you still have.