The EB-1, or EB-1A, visa is the highest category for people who are considered "extraordinary".
An EB-1 visa is given usually to people who already have an O-1 visa. The criteria for both are exactly the same, but in the former case, you actually get a Green Card.  These days, all petitioners for EB-1 visa usually get a Request for Further Evidence (RFE). It is given to almost all petitioners even if they have a very strong case. The problem is that almost all petitioners get extremely stressed by the RFE's and this makes the process a much more tedious one. Not only do you need to prove the O-1 criteria, but you need to have multiple proofs of each so that each criterion is proven beyond doubt. While only 3 out of 10 criteria need to be met, it is very recommended to submit your case with more than just 3 criteria. With 6 criteria, candidates usually succeed and get a money back guarantee from PassRight. The legal fees, which include a money back guarantee, typically range anywhere between $5000 and $12,000.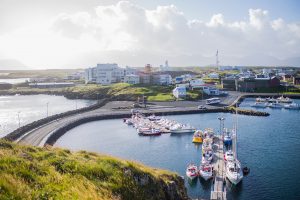 A pieces of advice if you want to apply for an EB-1 visa:
Check if you qualify for more than just one immigration attorney. It is advised to have 3 legal opinions. If the 3 attorneys will agree to give you a money back guarantee for your application request, it means that you are in business and should take the risk and apply.
Make sure your immigration attorney has experience with filing those type of applications and have a high success rate.
Sometimes, it is possible to negotiate the payment in 3 parts without a money back guarantee, but the 3rd payment would be paid upon success. A condition like that is almost as strong as a money back guarantee from PassRight.
If you are in a hurry to be physically in the USA, it is easier to apply for an O-1 Visa. The success rate there is higher and also a big difference is that a good immigration attorney with a case, can get you the O-1 visa much faster and without the delay caused by the Request for Further Evidence. Secure your status first with a visa and then you can jump into the EB-1 green card. That is much safer especially to those who are in need to be in the United States as fast as possible.
Negotiate in advance with your attorney regarding your case and consider filing an O-1 visa first. If your attorney recommends you to start with the latter, then you should listen to them, but at the same time, you should know that an O-1 visa is very similar to EB-1 visa so the price of the latter after an O-1 visa can be relatively cheap. Sometimes people add just $1,000 to hire the same immigration attorney to perform almost the exact same job.
Remember, all cases are different and in some cases, this application may be easy to get for one candidate, while it might turn out to be a bad choice for the other candidates.
To know more about how to obtain this type of visa, please contact us.