The L-1 Visa status is issued to nonimmigrant employees of companies from foreign countries who have their offices in the U.S. and abroad. The L-1 petitioner or the beneficiary is eligible for applying for an L-1 Visa if they have been an employee for a branch office of the parent company, an affiliate or subsidiary for a minimum of one to three years before filing. The companies or businesses that qualify and are sponsoring the L-1 beneficiaries should either be the parent company or sister, child company of the foreign company. Apart from the for-profit multinational companies, non-profit, religious and charitable organizations can also utilize this visa category.
L-1 blanket petition for multinational companies
USCIS introduced the L-1 blanket petition category for large multinational companies with multiple intracompany transfer employees at managerial and executive levels. The benefit of this type of petition is that USCIS allows the petitioner company to file for all employees altogether, without going through the hassle of filing multiple times. It not only saves the time and effort in the application process but with the L-1 blanket petition, the companies would not have to relocate their employees multiple time, hence making the process even economical and faster.
L-1 A Visa for foreign Executives and Managers
The L-1 Visa is classified into L-1A and L-1B Visa types. The L-1A Visa is issued to intra-company employees at a managerial and executive level being transferred to the U.S. In other words, L1 visa allows overseas companies to transfer their executives and managers including business owners to open/manage a new or existing US business. This type of visa allows a foreign company can establish its U.S. office by transferring their employees at executive or managerial level. In terms of duration of L-1A visa, it is issued for a period of one year to a new company in the U.S. and for three years to a U.S. company which has been in existence for more than one year. The visa can be extended in two-year increments based on the decision taken by USCIS. However, the extension period cannot exceed more than seven years.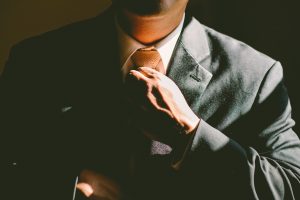 PassRight can assist you with filing your L-1 petition and we recommend you gather all the necessary documents beforehand.
L-1A process will consist of 3 main parts:
The first part is the Company back home:
– we will need to submit a description and evidence confirming that the company back home is real and operating and can support financially new US venture; This company has to have a few employees on its payroll.
The 2nd part if the US business:
– we will need to provide evidence confirming that the new US company has been opened and started operations, or is going to start soon; It will be also required to submit the business plan for the new company.
The 3rd part is the Applicant:
– we will need to prove that applicant possesses requires experience to manage the new US company and was employed by the company from the home country for at least 1 year in the last 3 years.
It is important to mention that you can come to the US on your B1/B2 visa and later change the status to L1A; however, it will not be a visa, it will be just confirmation that your status in the US has been changed. In order to get a visa in your passport, you will need to attend an interview at the US embassy in your home country.