The Diversity Visa Lottery, also commonly known as the Green card lottery offers an opportunity to anyone from the qualifying countries to participate in the lottery. Immigrants from countries marginalized by the U.S. immigration participate in the lottery and get selected amongst the random 50,000 immigrant visas that are issued annually. The petitioner has to file Form I-485, which is referred to as the Application to Register Permanent Residence or to change the status, in order to participate in the DV lottery. In other words, Form I-485 is the petition to register for a permanent legal residence or to adjust the nonimmigrant's status to permanent resident. The entire Diversity Visa program is initiated by the U.S. Department of State (DOS).
The Diversity Visa lottery encourages diversity in the U.S. immigration, thus, non-immigrants from countries that are usually marginalized by U.S. immigration can participate. However, as a non-immigrant, you should only consider the DV lottery as a secondary option, since only a very small percentage of people who enter the lottery tend to win. Undoubtedly, if you are amongst the few lottery winners, you get to enjoy all the privileges of a permanent resident in the U.S. USCIS also processes adjustment of status for the winners who are legally staying in the U.S. as non-immigrants or under another legal status.
Non-immigrants can enter the U.S. through a variety of visas such as F-1 Visa for international students, B-1/B-2 Visa for business or leisure purposes, O-1 Visa for individuals with extraordinary ability, L-1 Visa for the intra-company transfer managers and executives, to name a few.
Hence, non-immigrants who do not qualify or participate in the  Diversity Visa Lottery can apply for any of the above mentioned visa types depending on their eligibility.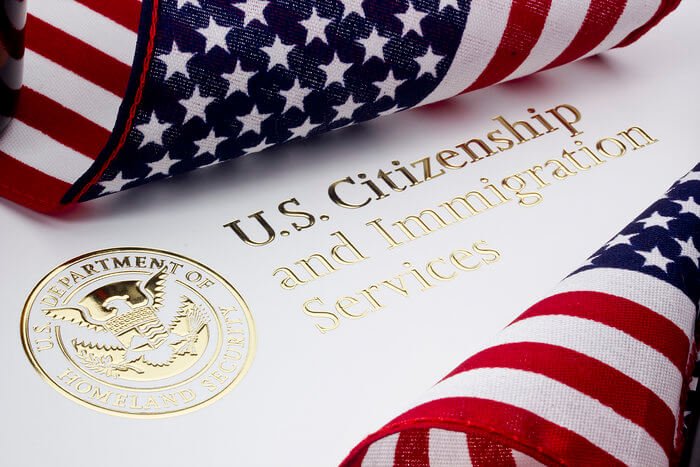 Other than the DV lottery path, a non-immigrant can apply for the Green card through other paths which are listed below:
Green Card options
Green Card Through Family
The Immediate relatives of a U.S. citizen like the spouse of a U.S. citizen, unmarried children under the age of 21 years of age and parents of a U.S. citizen who is at least 21 years of age, are eligible to apply through this category. Filing for green card process usually involves filling 2 forms – an immigrant petition and a green card application. In most cases, the beneficiary should have a sponsor or petitioner file for them. Non-immigrants under the Green Card through Family category have to file the Form I-130, which is referred to as the Petition for Alien Relative.
Green Card Through Employment
Green card itself is a broad category with different sub-categories like EB-1, EB-2, EB-3 and EB-5 Visa types. If you are a non-immigrant with an extraordinary ability in your field ranging from arts, science, education, business, athletics you are eligible to apply for any of the above visa categories, provided your employer is willing to sponsor you.
Green Card through Marriage
Non-immigrants getting married to US citizens or Green Card holders to obtain a marriage visa is a common phenomenon. The non-immigrant as a spouse or fiance, get the license to stay in the country for at least 5-10 years until they can apply for permanent citizenship. The petitioner should file Form I-130 for the beneficiary spouse or fiance.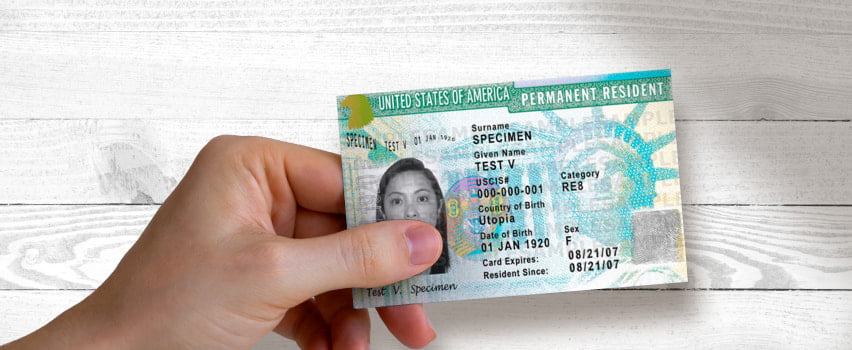 Hiring an Immigration law firm in Los Angeles
Green card process requires the involvement of an immigration law firm or an immigration attorney. Hence, if you are located in Los Angeles, it is highly advisable that you hire an immigration law firm in Los Angeles or an immigration attorney in LA. The entire process of converting your status from E-2 Visa holder to green card is painstaking. Hence, if you are located in Los Angeles, it is suggested that the applicant should hire a based in LA or an immigration law firm in Los Angeles.