Investment Opportunity
PassRight Provides Qualified Talented Engineers Full Financing to Come Work in the US
The Opportunity
Via Global Talent Fund, we are financing top talent foreign engineers.
Target profile: senior-level full stack software engineers.
The cost to finance: $10,000 per engineer.
Successful placement payout: $15,000-$20,000 per engineer.
Target location: San Francisco Bay Area.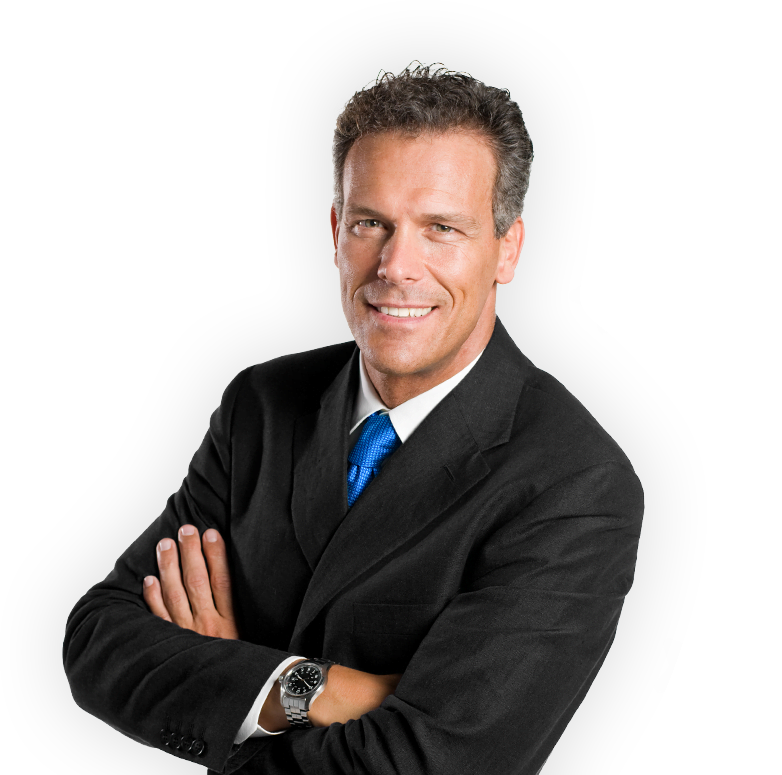 Investment Terms
Minimum investment:
$10,000

01
Timeline
Expected Payout:
12-18 Months

02
Return on investment
Expected profit return:
20%-30%

03
Return on Investments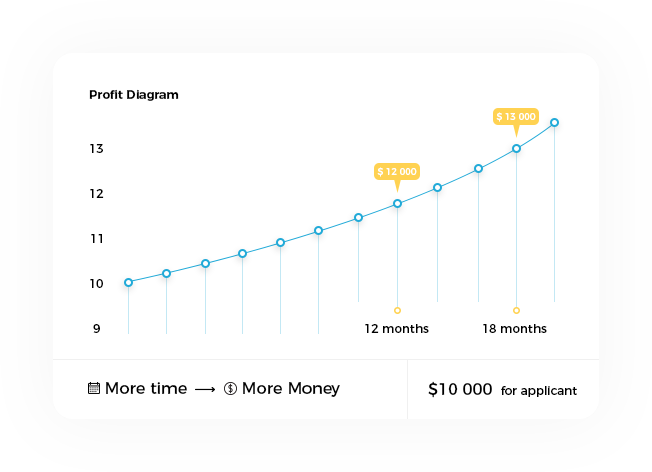 ROI on Investments
For each $10,000 you invest you'll get $12,000. We expect to deliver 20% profit return.
For each $10,000 you invest you'll get $13,000. We expect to deliver 30% profit return but within 18 months instead 12 months.
Business Model
Path to Money
17% of yearly income capped at $25,000.
Option 1: One-time 20% ROI after 12 months.
Option 2: One-time 30% ROI after 18 month.
Breakdown of Visa Cost
Government fees $1,800 (Filing fees + premium processing).
Sponsorship fees $2,200.
Legal fees $6,000.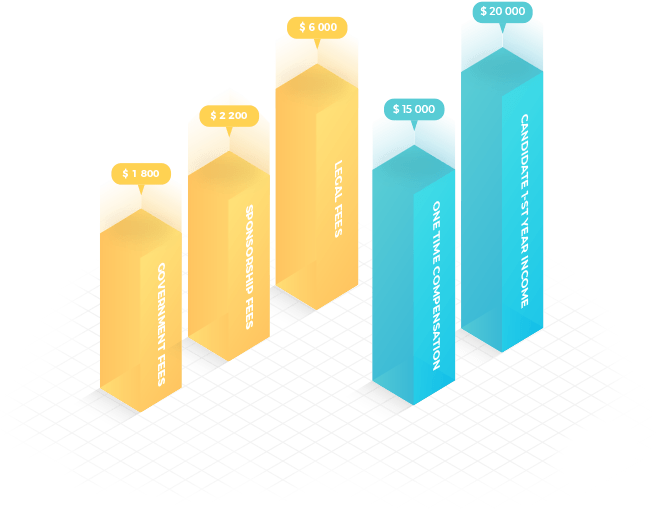 Background
Data from the Bureau of Labor Statistics projects that 1.4 million positions will be open in computing with only 400,000 computer science grads. An estimated 1 million technology jobs will go unfilled by 2020.
There are 10,238 open mid and senior level software engineering roles in the Bay Area as of 21th January 2019.
The current economy is booming for engineers. The average salary for a Senior Software Engineer in the San Francisco Bay Area is $140,000 annually. Talented and qualified engineers from around the world are eager to join the Silicon Valley workforce.
Problem A
Engineers don't believe they will get the visa and are afraid to pay $10,000 in advance. Meanwhile, they are missing interview opportunities.
A

Problem B
Companies want talent that is eligible to work in the US. Companies prefer to pay expensive fees to head-hunters instead of figuring out "the visa headache".
B

Use Case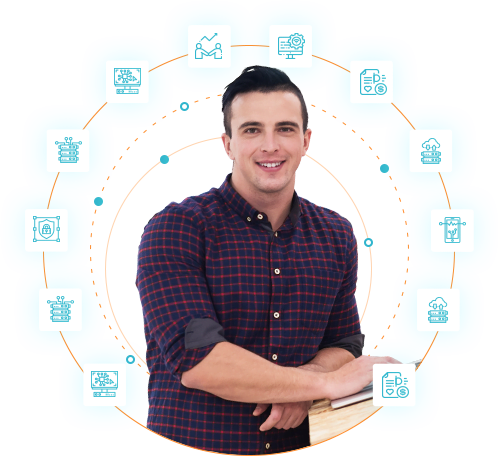 Gary
Senior Software Engineer
Meet Gary. Gary is a senior software engineer who lives and works in the UK. He studied computer science at Manchester University, one of the leading universities in the UK and has vast experience working at Amazon and Microsoft. Gary has been wanting to come to the USA for a few years but he is blocked by the visa. A lot of companies want to hire him but drop off when they become aware that he isn't eligible to work in the US yet.
PassRight sourced Gary directly from LinkedIn and helped him get an interview with Gusto, one of PassRight's recruiting partners. Gusto is a popular Bay Area tech company that recently raised $140 million in Series C financing and is looking to hire 120 engineers during 2019. PassRight evaluated Gary's profile using our proprietary O-1 visa software and helped Gary get pre-qualified for the visa.
As expected, Gary excelled in his interview with Gusto and got an offer of employment. PassRight worked with Gusto and our captive law firm to process his application and Gary will be here working with Gusto soon.
This is a win-win situation for everyone as Gary did not have to spend anything for his work visa while Gusto was happy to interview him once they knew PassRight had pre-screened him for an O-1 visa.
Why PassRight is the Ideal Solution?
PassRight has created an automated O-1 visa screening system that has already processed thousands of O-1 engineering candidates and has proven to have the ability to filter top O-1 candidates.
PassRight is currently the only company that has an O-1 visa software.
PassRight's law firm owned by Denise McGettrick Esq is an immigration law firm that specializes in O-1 Visas and has already onboard hundreds of O-1 cases with a 99% success rate.
PassRight is already partnered with large enterprises from Silicon Valley that are currently hiring in large numbers.
Press mention

"Immigrant Tech Entrepreneur Accelerates U.S. Access to Foreign Talent"
read article


Why is the O-1 Better For You Than the H-1B?
There are only two legal visas which engineers qualify for today. The H-1B visa and the O-1 visa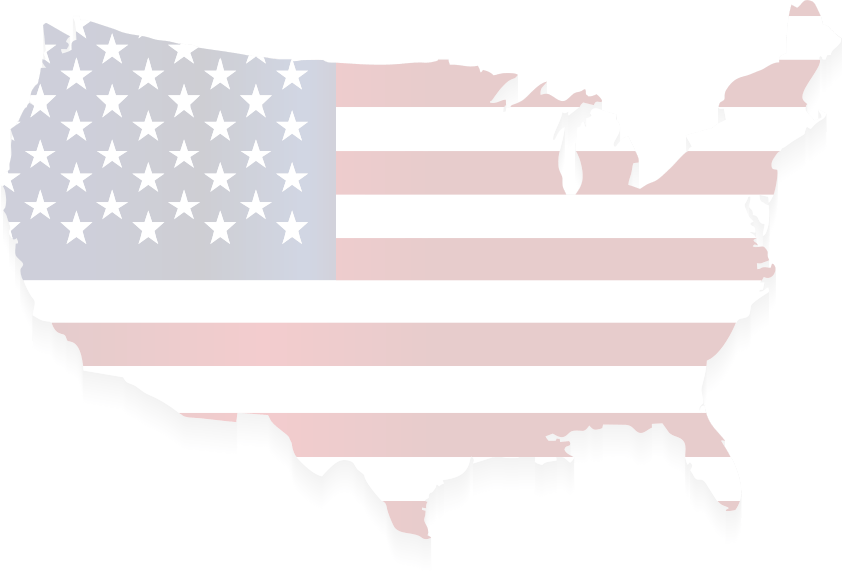 01
Qualified O-1 talent meets the US governments highest criteria for extraordinary abilities including awards, industry recognition, and top leadership roles at previous organizations.
02
O-1 Visas do not rely on a lottery system. The employee you hire gets a visa for three years and can start working for your company right away, the visa is easily extended for as long as required later on.
03
The O-1 has a shorter approval time than standard H-1B (as short as 15 business days).

Unlike H-1B, U.S Government supports qualified O-1 immigrants
Sourcing & Validation Process
Step 1

Sourcing engineers from leading universities, top programs or with a background at a large enterprise

Step 2

Candidate passed the automated screening

Step 3

Candidate passed the panel screening of three legal professionals that unanimously agree that the candidate has a strong O-1 petition.

Step 4

PassRight recruiter has engaged with the candidate at least twice over a period of 30 days to ensure consistency and seriousness of the candidate.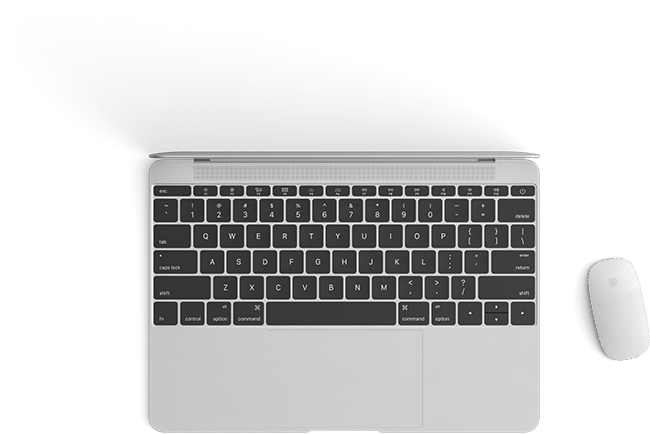 How We Deal With Sponsorship
In order to obtain an O-1 visa, an employer or an employment agency has to sponsor the candidate. PassRight already works with an external agency that is legally eligible to sponsor the engineers we're after.