An O-1 visa status is granted to nonimmigrants who have extraordinary ability in the field of arts, business, media, academics, and sports. The individual, of course, will have to demonstrate proof of such skills and support the reasons why they wish to get an O-1 Visa through documentation. As this visa is employment-focused, the applicant should submit their application through a supporting official mediator that lives in the U.S like an employer, business partner, or a U.S representative of the beneficiary.
O-1 Visa documentation
If the alien applicant is already in the U.S. he/she will have in most cases apply and receive their O-1 visa through a USCIS office abroad. The basic documentation necessary for applying for this visa category are:
Passport of the applicant;
Form DS-156 (non-immigrant category visa request);
A recent photograph of the beneficiary that complies with the Department of State requirements;
Visa application fee ($325.00);
Approval Notification (Form I-797) of the O Petition and a full carbon copy of the O Petition including all supporting documents.
If the applicant wishes to have a change of status and go from their previous non-immigrant status to that of a permanent resident, he/she will have to file an I-485 form, which applies to many different categories, for example, family-based, concurrently.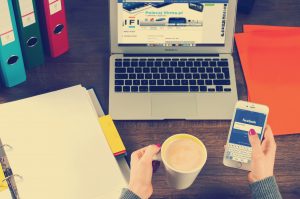 So what is the I-485 timeline for filing the application?
Although the exact I-485 timeline varies from case to case, the vast majority of applicants will eventually progress and get accepted or rejected within these timelines:
First few weeks after filing the form and supporting documents (weeks 2-3) the applicant will receive a notification by mail or e-mail/text (where applicable) that their application has been received and is processed.
Over the next 5-8 weeks, the applicant will receive a notice of their scheduled biometrics screening appointment in which they'll have to enter their fingerprints and supply additional information proving their identity like I.D, Passport, Social Security, etc.
Over the next 4 to 10 months, the applicant will also receive a notice by mail for the interview appointment you'll have to attend onset date and time. The interview will take place most probably at local USCIS office near your area like Los Angeles immigration office department.
Finally, the last stage which usually takes 6-12 months will be the last evaluation of the application and issue of the card or rejection (via e-mail).
Note: It's possible in some cases to jump steps and the issue of the card might take place straight after an interview so the total  I-485 processing timeline will be shortened several months. In most cases though, the process takes up to a year to finalize.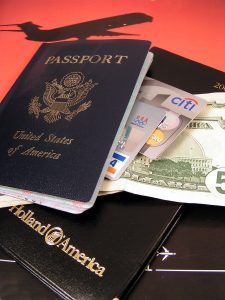 Due to the fact that the forms and documentation are long and complex, it's easy to make omissions and mistakes that may cost you your status. Around 9% of O-1 visas get rejected for various reasons and if you don't want to take the risk or if the whole process sounds overwhelming to you, you should ideally seek the services of a local immigration attorney Los Angeles immigration lawyer so they can help you out and make sure that everything is filed right and to USCIS standards of approval.
If you have already had an I-485, it can speed up the process to help you get your EB-1 visa. While the process can still take up to six months to go from an I-485 to an EB-1 visa, this eligibility will make the I-485 timeline faster and the process a lot easier in the long run.