Five years ago I started "The O-1 Visa Company" because I'd just moved to the U.S. and experienced the hardships of immigration on my own skin. I wanted to do a better job than other U.S. Immigration Attorneys at helping startup entrepreneurs. I knew there were more founders like me suffering from bad service and ill intentions. That I could really make an impact. So I created, a business to help like-minded people to make their American dream come true. I did just that. I clarified my intentions and took 100% responsibility. I did everything and more to make it work. Looking at the PassRight Founder Reviews, I feel that I have succeeded.
Being an entrepreneur in the US had always been my dream, but no more.
The empire is crumbling. Getting stuck in the vortex that the U.S. is the only place to succeed is not grounded in modern reality. I've expanded my horizons to seeing entrepreneurship beyond U.S. borders.

Why Do I Still Sell the U.S. as a Product?
American investors remain the strongest and it's almost impossible to compete with well-funded companies from the US. Also, the US remains a place with more openness and adaptation for innovation. There are more early-stage investors in the U.S and because of that I still believe that it is the best place for early-stage entrepreneurs to get started. America teaches you how to sell, how to brand, and how to go to market. The innovation of America is commercialization itself.
Americans are so good at selling, even if there is nothing to sell. Take "Make America Great Again" – it may be one of the best sales pitches ever sold. Americans frame everything as an opportunity. Therefore after scrutinizing founders from Europe, Asia, even Israel, it was clear to me that no one had mastered this as well as Americans.

Losing my own Green Card

Ironically, me, Lirancito, "The Visa Man", as I'm called, am about to lose my own green card soon as I haven't been on U.S. soil since March 2020. And I can't imagine myself flying to the U.S. again to stay for an extended period of time just to protect what was given to me for my "extraordinary efforts".

Stepping Down as CEO of PassRight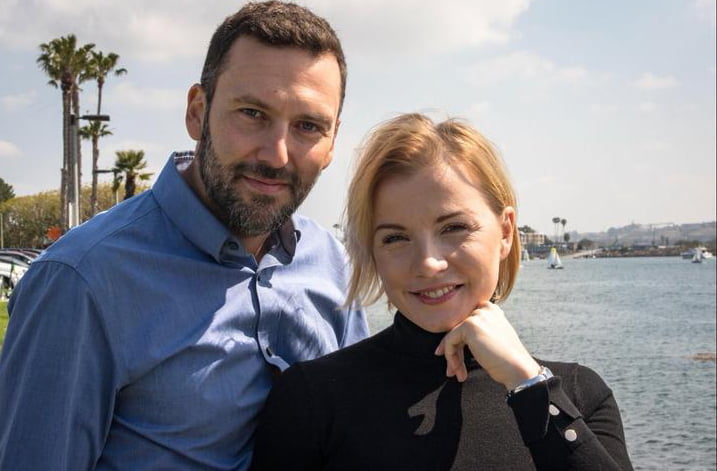 It has been a great run, and I'm not going anywhere. PassRight remains solid, and I, a fighter within its lines. I'm stepping down as the CEO because someone else has grown within the company and can do a better job leading it forward. I'm honored to announce that Joanna Bobel is now CEO of Passright. There is no better person than her. Joanna has skin in the game! She has experienced immigration to the U.S. and today she "owns it". Joanna has proven herself while working side by side with me for the last 4 years.
Thanks to Joanna's unbounded efforts and integrity, PassRight continues to be the best boutique immigration service out there.

We've always been that underdog, doing a better job than those big law firms. With that "under-dog" mentality, PassRight has clients from Verizon, Amazon, Facebook, and Oracle.

My Transformation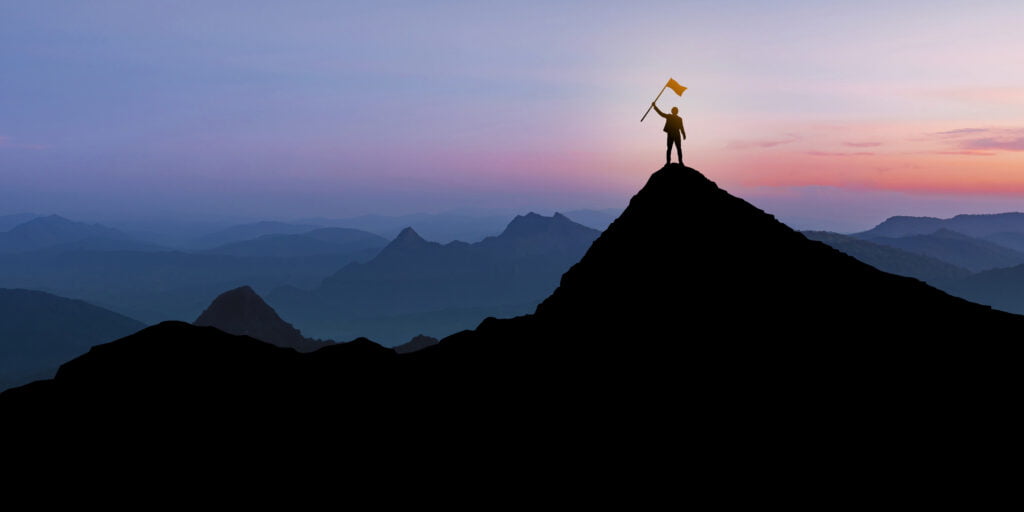 My transformation came to be in Costa Rica after I'd burnt out in December 2018. This happened after 2 years of not making it to the next desired round of funding and working myself to sickness literally, without thinking of what I was actually doing to myself. The 5 years that I've spent working for PassRight had been fun but these years had enslaved me in ways that only some foreign entrepreneurs go through when they come to the U.S. and have only one option and that option is to win.

The deep desire to keep up with the successful CEO standards, conveyed by "the success porn" of Silicon Valley can become extremely unhealthy.

The 16-hour workday, year-after-year left me sick, losing my hair, growing wrinkles, and a white beard. I stopped liking myself when I looked in the mirror. In an attempt to heal myself, I traveled for a vacation in Costa Rica.

Costa Rica is like a backdrop to where you can create; the environment nourishes and heals you. The constant desire to have a higher evaluation and mega-influence evaporates. Here in Costa Rica there is tremendous opportunity to be productive, do meaningful work, and also lead a balanced life.

I started eating well, got lots of sun, surfed the waves, practiced yoga, and engaged in daily meditation. These new habits changed my life. Equipped with a new type of awareness, today I feel sharper than ever. The thing is, I'm still an entrepreneur. I can't escape the fact that even after I treat myself well for so many hours of the day, I'm still a doer and a maker and I love working. Working remotely from Santa Teresa, with the lovely fiber-optic high-speed connection, has made me more successful than ever and it's largely because I'm so happy with who I am.

I became kind to myself and this has made all the difference.
Why was I so attracted to Costa Rica and Santa Teresa?
Happiness. (People of Costa Rica are ranked the happiest people in the world)
Sense of freedom, fewer rules
Living in nature with first-world amenities.
The warm ocean beach life
Health – it's easy to maintain a healthy lifestyle environment
Affordable access to wonderful organic food
The value. I have so much more buying power for the work I do here. Unlike San Francisco. You don't have to work hard to lead a luxurious life while feeling safe. What kind of safety does one really feel in the city nowadays?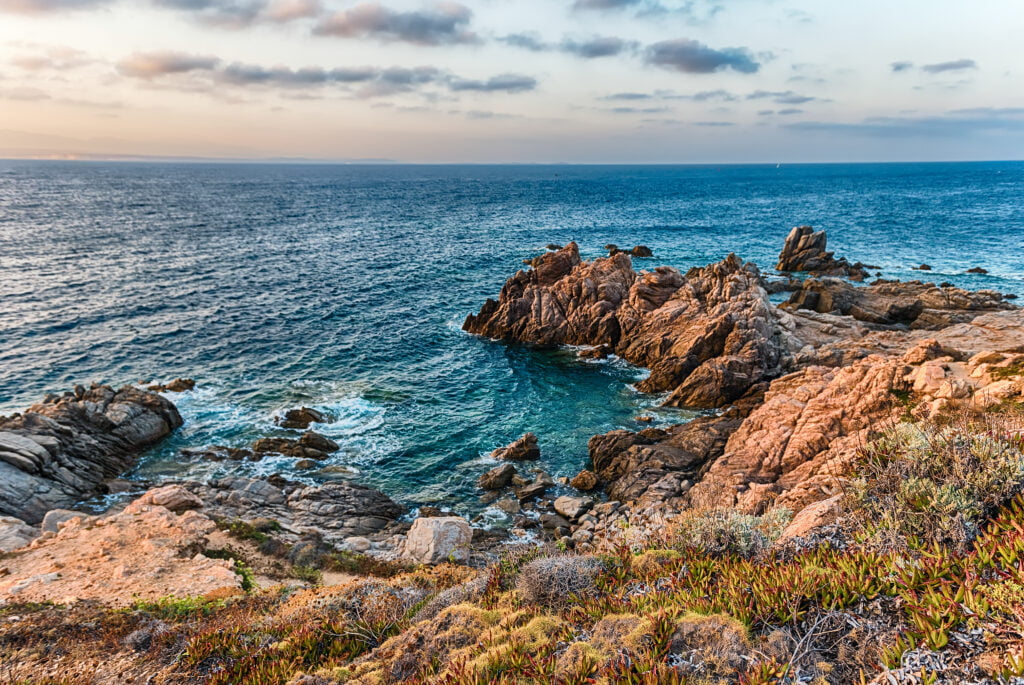 And some more added values:
Time Zone that allows me to work with the US market (which is less doable than from Europe or Asia)
Safety
Expat friendly (over 100,000 American Expats already residing in Costa Rica)
Fiber-Optic reliable internet connection
Warm weather all year long
Real Estate allows ownership
Eco-friendly
Proximity to US (3 hours from NY or Miami and 5 Hours to LA or SF
Stable reliable government. A president that cares about the environment
A country with no military
Easy residentship. By bringing as little as $60K and converting that money to local currency, one can obtain residentship and also when purchasing a $200,000 real-estate, investors become residents and later can obtain citizenship
Outside the capital city, there are barely any homeless people in Costa Rica
Why was I so drawn to Santa Teresa?
The constant ability to surf
Divine nature and surroundings
Bohemian culture
Diverse food culture
Variety of cultural activities
A community of 72 nationalities
Lot's of things to do
My history as a recurring tourist as I've been coming here randomly since 2002 and I've seen the unique development of this place
As a location, Santa Teresa is a bit further away and isn't as close to big cities or international airports, which in my opinion is why it attracts a unique type of persona.

I love it that it's warm all year long. It is a place one never feels cold. It is a place with diverse interests. It is one of the world's "5 blue zones", surrounded by magical mountains, waterfalls, wildlife and for surfers like me, it is the world's most beautiful beach.

U.S. Went Haywire But I Already Felt It in May 2019 when I left the U.S.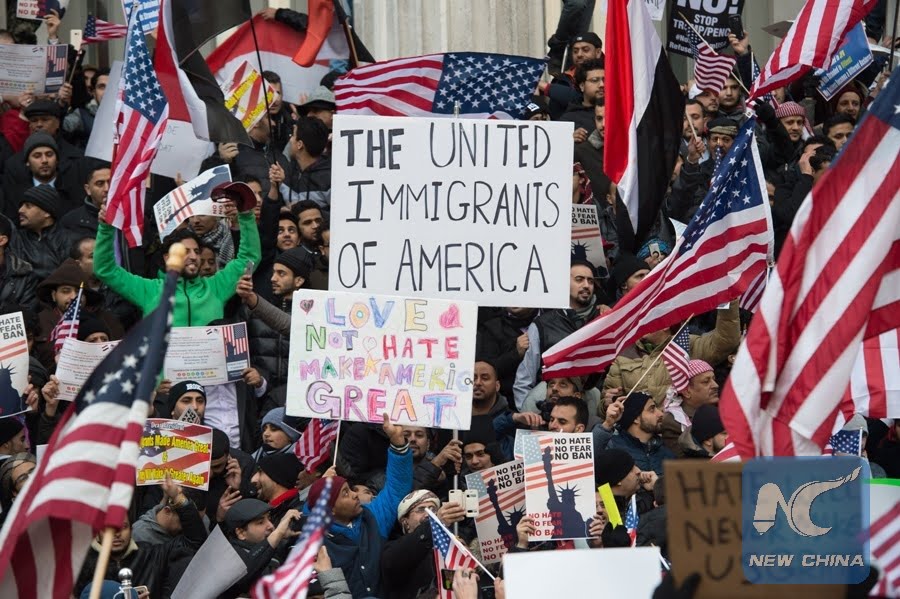 The energy I felt in the US was hard to cope with already during 2019, so I started planning alternatives. Before moving to Costa Rica on November 15, 2019, I spent 5 months in Warsaw, Poland, where we built an all-star team that has learned to do a better job than most US attorneys working on O-1 Visas and EB-1 petitions. Thanks to US attorney RIP Leonard Storchevoy who gave us his life work and trained a team of independent thinkers, these amazing young law graduates had been trained by the best. They are the best and like that, we've done the impossible and succeeded in putting PassRight on the map with better, more mindful service. Later, in November we came to Santa Teresa in order to combine healing and also to start a sales team.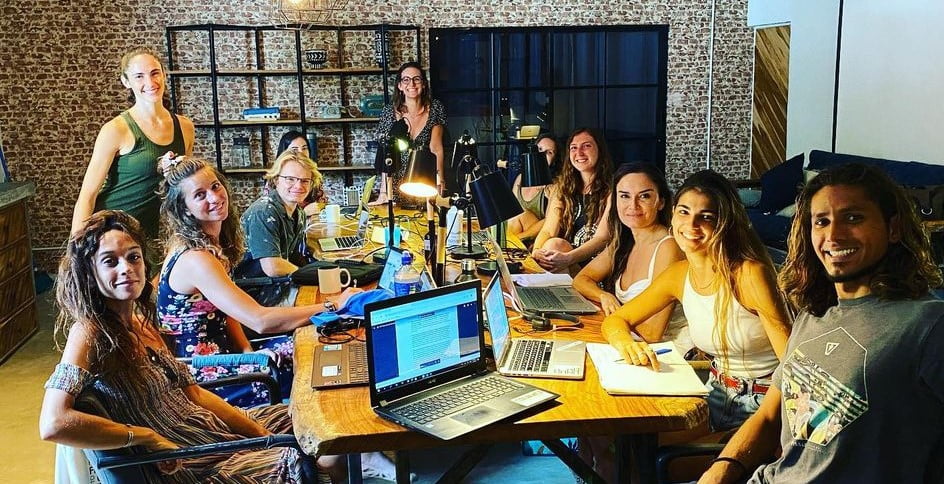 PassRight has been providing US Immigration services for even the most complicated petitions, that are being filed from outside the US. We knew our reputation would be strong enough to do this, and it is.

Today, August 12, 2020, over 100 founders, investors, and friends have organically approached me, inquiring about my ability to help them move to locations such as Canada, Europe, UK, and even exotic locations such as Costa Rica. Based on the customer feedback and demand to a destination outside the US, PassRight is already providing "work visa" services to all of these countries. However, my heart is actually here in Santa Teresa, Costa Rica. I decided to stay and live my life here. I even wrote a guide to immigration to Costa Rica. I decided to go with my heart this time. Going with the heart, alongside where the market is going, has led me to envision my next life project, I call it Yoko Village and the meaning of Yoko is "Sunshine Child"

Yoko Village
Yoko Village is A Co-Work community dedicated to social, spiritual, and eco-friendly intentions.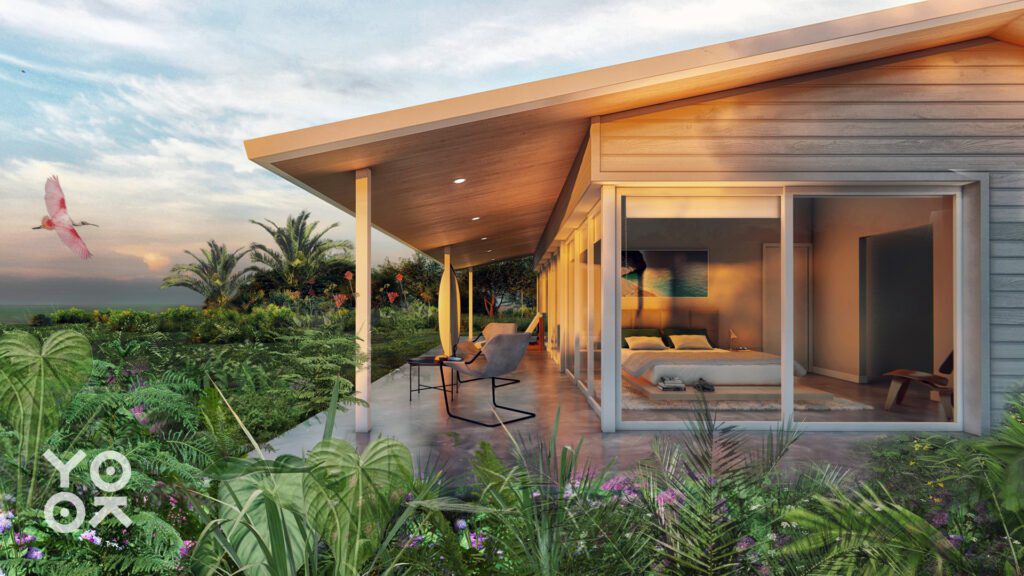 Aimed at a mix of families and single founders, creators, artists and remote corporate workers, Yoko Village allows members to enjoy the healthiest and most balanced work-life. Members experience luxury yet economical venues inspired by the serenity of nature and wildlife.
Yoko Village is a gated community consisting of 80 villas (1, 2 3 bedrooms), a co-work center, creative playgrounds, communal garden, workshop center, an alternative school, sports center, spiritual center, and a communal kitchen. The village offers houses with stunning ocean and mountain/jungle views and it is all green and beautifully maintained.

Interntional Community
Yoko Village is home to an international community of expatriates. It is a 'semi intentional' community, where there is no leader or guru, but democratic management which aims to keep the highest levels of freedom. Members can decide to volunteer and help the community or pay for existing services. Members can eat together or in their homes.

Shared common spaces
Large co-work with ocean view
Communal restaurant
Communal kitchen/dining
Large communal Yoga Deck
Large Olympic sized pool
Gym
Spa
Temple for meditation
Organic Farm
School and children zone
Local supermarket
YokoVillage Slack
A slack channel has already been designed to help members get in touch, chat rooms for debate, create or participate in activities, volunteer, offer/trade goods, services, and ideas.
Values
Freedom
Eco-friendly
Work
Balance
Giving
Health
Creation
permaculture/Organic farming
Socialness
Family
Wellness
Love
Creativity
"I move through my days light hearted and carefree, knowing all is well" and I invite you to join me. If you liked this article, feel free to drop me a line to liran@passright.com
To Find out how you can make this paradise location your home write to us at our email.