The E visa category is granted to those nonimmigrants who are treaty traders and investors. The nonimmigrant is a citizen or national from a country which has previously signed a treaty of commerce and navigation with the United States.
What is the E-2 Visa?
E-1 Visa stands for a treaty trader visa category which represents foreign business owners, managers and employees who need to oversee the work and functions of their enterprise which is trading with the U.S. for a prolonged period of time. On the other hand, the E-2 Visa category is also referred to as the Treaty Investor visa and it is reserved for a foreigner who is a citizen or national of a treaty country and wants to develop and direct the operations of an enterprise in which they have invested or in the process of investing a considerable amount of capital.
The non-immigrants who are granted E-1 and E-2 visas are allowed a maximum stay period of 2 years initially. They are eligible to file for extensions and they are approved for periods of up to 2 years.
Many non-immigrants want to convert their E-1 and E-2 visa status to obtaining a green card in the U.S. There are various green card categories ranging from Eb-1 A, Eb-1B, Eb-1 C for which aliens of extraordinary ability are eligible.
EB-1 A is a visa granted to foreign professionals who have demonstrated proofs of their extraordinary ability in the field of study or work. EB-1 AVisa is also referred to as the first preference employment-based visa and usually, the beneficiary does not have to secure sponsorship from their employer, since this visa petition does not require a job offer or a labor certification.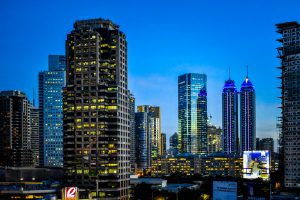 Qualifications of EB-1 Visa petitioner:
USCIS has laid out two important eligibility criteria to apply for this visa category for non-immigrants based outside the U.S.
The foreigner should be to demonstrate their extraordinary ability in the fields of sciences, arts, education, business, or athletics nationally or internationally.
The proof of their eligibility as an EB-1 A candidate should have enough documentation supported by internationally recognized awards like Olympic medal, Nobel prize or an Oscar.
Entrepreneurs who are filing for an EB-1 A Visa should keep in mind; the differences between a green card and an E-2 Visa before filing and make an informed decision.
An entrepreneur should be positive about global taxation. As an E-2 visa holder, you are not subject to U.S. taxation—however, once you become a U.S. permanent resident, your global income will become taxable in the United States.
If an E-2 Visa applicant is filing for a green card and has a spouse, then their spouse can also file for a green card as the E-2 visa applicant's dependent
If the non-immigrant is converting their visa status from E-1 Visa to EB-1 A, then the company they were working for previously loses its E-2 status and will not be able to sponsor their employees any longer.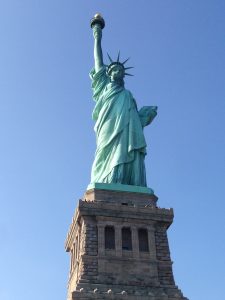 Hiring an Immigration lawyer in LA
The entire process of converting your status from E-2 Visa holder to Green Card is painstaking. Hence, if you are located in Los Angeles, it is suggested that the applicant should hire an immigration lawyer based in LA or an immigration law firm in Los Angeles.