Business visas for the USA are for those who come to the United States temporarily to conduct business and will not receive a salary or other remuneration from a US source.
Who meets B-1 status? To be eligible for a B-1 visa, an applicant must demonstrate the following:
strong ties with their home country and their permanent place of residence at home, which they are not going to leave
the sole purpose of the trip is to conduct legal business
the intention to come to the United States only for a certain period is consistent with the specified purpose of the trip, with the subsequent departure from the United States at the end of the visit.
What types of activities meet the requirements of a business visa for the USA?
B-1 visas are issued for the following activities:
Business transactions that do not involve paid work in the United States (for example, orders for the supply of goods manufactured overseas)
Consulting with business partners
Installation, maintenance, repair of commercial or industrial equipment purchased from a foreign company
Investors for making investments in the USA or opening an American office
Board members of American companies to attend the board meeting
Scientific, educational, professional, commercial conventions, conferences, and seminars
Missionary activities that do not include selling products, accepting donations, or receiving a salary
Volunteer programs that benefit American communities
Professional athletes (not paid in the US) to participate in sports
Personal and domestic help to accompany your employer on their temporary trip to the United States (with at least one year of work experience for this employer).
What problems, difficulties, and consular issues arise when applying for a B-1 visa?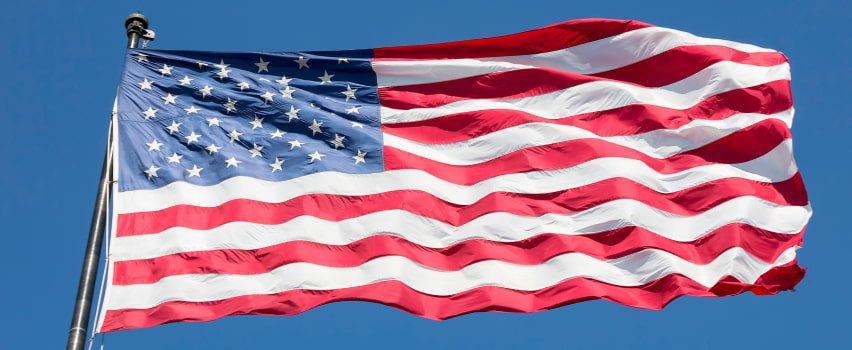 When considering applications for a B-1 visa, consular officers take into account, in particular, the following negative factors:
lack of ties with the home country, young age, no spouse and no children, no property, no work, no travel abroad, living in a rural or remote area, an immigration petition has been submitted in the past or is currently pending
citizenship of a country with a high rate of visa refusals
lengthy and/or frequent visits to the United States (suspicion of illegal employment, the need to restore ties with the home country)
recent new job (for example, when the parent company in the US invites a business visitor for an internship)
loss of job after obtaining a previous US visa
past childbirth in the United States, especially if medical bills have not been paid
past change of visa status in the United States (for example, if an exchange student under the Summer Work and Travel Program at the end of summer changed their status to a B visa)
a suspicious inviting party (for example, if the company has previously invited other persons who have not returned to their homeland)
renewal of visa status in the United States in the past (e.g., an extension of stay, regardless of the reason)
failure to comply with the terms of stay specified in the previous visa application.
Documents for business visa for the USA
An invitation from the host. This is the main document of paramount importance for applicants applying for a business visa for the USA. Suppose a business visitor or your employees go to their foreign partners to discuss cooperation, study equipment, or conclude contracts. In that case, the receiving party must send you an invitation indicating which employees it expects, in what time frame, and for what purposes. If your goal is an exhibition, conference, seminar, symposium, etc., you will need a document confirming your registration as a listener, participant, or speaker.
Certificate from the applicant's place of work. Since the B1/B2 visa is a business visa, the defining moment is also the confirmation of what professional activity you are engaged in. To do this, you need to order a certificate from the HR department, which will reflect the name of your company/organization, its type of activity, your position, length of service and salary, and also proof that you are going on a business trip or with official goals.
Documents explaining the purpose of the trip. Besides invitations from partners or registration at an exhibition/seminar, you can provide documents that confirm the history of your communication with this company or your achievements in a specific area. This item is not mandatory and is not always necessary, but that is why it is best to contact specialists who will advise you on how to collect the ideal package of documents for obtaining B-1 status.
Documents for administrative verification. Sometimes the industry you work in is secret or just technically complex; this can be the space sector, instrumentation, the military industry, and much more. Employees of such organizations may need to undergo additional administrative checks. To speed up the process of obtaining a visa, we recommend, in this case, immediately have a resume and a list of publications in English with you. If necessary, specialists can perform a translation and suggest what the likelihood is that your application will be sent for additional verification. Please note that the processing time for documents, in this case, increases, so it is recommended to submit documents in advance.
FAQ
How to get a business visa in the USA?

To obtain a business visa to America in 2021, you need to fill out the DS-160 application form, collect documents explaining the purpose of the trip, confirm your strong economic ties with your country, and undergo a personal interview at the US Embassy.

Why get a US business visa?

In 2021, the business visa is valid for up to 3 years and allows its holder to make multiple business trips to the United States for up to 180 days per trip. A business visa to the United States makes it possible to make frequent visits to the United States, up to 7-10 per year.

How long is a business visa issued in the United States?

A B-1 visa is issued for ten years with the right to make multiple trips up to 180 days each.

What does a business visa mean?

A business visa is issued to those citizens who enter the country by invitation from foreign organizations for business purposes. It provides the opportunity to stay in the country temporarily for a business trip. It does not give the right to study and employment during the trip in the country.
Read also:
How to Extend Your B-1 Tourist Visa and Turn it into a Green Card
What To Do When Extending B-1, B-2 Visas Result In Over Stay?
If you have questions or you need help with applying for visa, contact us