On average, we spend about 40 hours a week at work. In fact, we actually spend more time at the office, than we do at home. A vital role in improving productivity at the workplace is creating the office ambiance and environment, which can be known to help reduce stress.

This is one of the reasons why Paradise locations like Santa Teresa are quickly becoming the world's new hub for remote work.

Santa Teresa, is located in one of the five Blue Zones of the world. These are places known worldwide, to be where people live longer, healthier lives. Which comes as no surprise as it is nestled on a lush green hill overlooking the deep blue ocean. The mountain air is fresh and crisp and at daybreak, the sky changes to pink, orange, peach, and magenta radiating hope every morning.

This is what makes the Silicon Valley Villas the perfect place to work from. It is the ideal getaway office for any founder, or entrepreneur. If you're looking to rebuild after a financial loss these villas offer state of the art amenities and world-class human resources at extremely affordable costs.

What can you expect from this experience?

Santa Teresa is for anyone looking for nature, positive vibes, and a slower more relaxed pace of life. It is filled with a diverse community consisting of people within all age ranges, families, locals, tourists, residents from all over the world, and many various species of wildlife. Santa Teresa's beaches give off the Pura Vida vibes. It's peaceful mornings and breathtaking sunsets make it the perfect place to get away from the hustle and bustle of city life.
Overall, you can expect so much from this experience as both the Silicon Valley Villa, and the town itself. You will be given an opportunity to explore a piece of paradise while being introduced to a new way of working remotely. Our Villa is designed for the sole purpose of traveling entrepreneurs, founders, and digital nomads.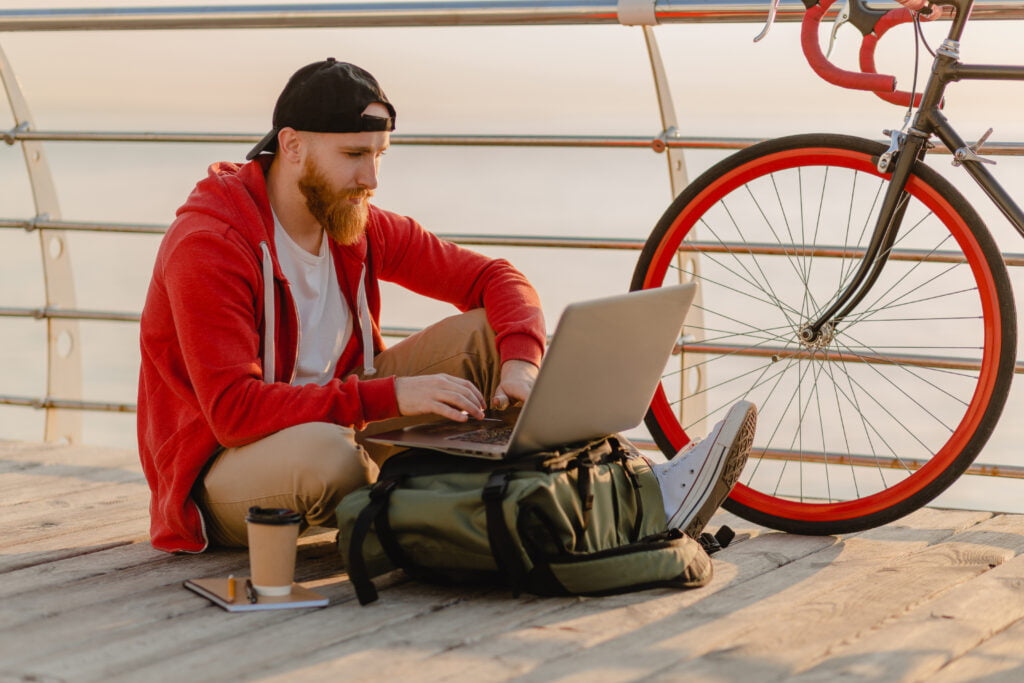 Although you are not compelled to work while you are here, you have the access and space to do so- as it will allow more opportunities for work, travel, business and leisure.

You can also expect
New work opportunities.
New friends.
Meet our team, AisenForce and potentially create future business opportunities together.
Networking.
A place to ground and focus on what your company could become.
For guests wanting to explore what Santa Teresa has to offer apart from your time at the Villa. You will have ample opportunities to do Yoga wherever you go, horseback riding, hiking, and zip-lining. If you are looking for a more relaxed way to unwind and relax than you can go for the world-class massage and spa treatments from renowned Chiroparactioners, or walk along the beach and watch the beautiful sunsets while having a drink or listening to some guitar music.

Here are a few other exciting new things you can do during your visit:

Quad Tour / Rentals.
Surf Lessons.
Canopy Tours.
Surf Competitions every Monday.
Art Gallery / Restaurant
Tons of delicious cuisine, with all styles… vegan, Italian, Tico, Greek, American, Israeli, you name it!
Waterfall tour- only 30 minutes away is another local beach town called Montezuma, this is a nice day trip that most visitors engage in!
Fishing, whale watching tours.
Our Limited Time Offer

Two free nights in our luxury ocean view Villa. For an extended stay the rooms are available for an average cost of $120 per night.
And for limited time only you can also avail to our early bird discount of 20 percent.


High-speed Internet.


A/C.


Access to the Villas amenities such as the pool. BBQ, outdoor patio space, parking, full kitchen, and our group space for co-working.


Our Villa has a backup generator so you can count on electricity, and a reliable high speed internet connection.


We also provide daily rides up and down the hill to ensure that you have easy access to the town center which is just a five minute drive from the villa, whenever you might feel the need to go into town.


The Villa is fully furnished, with a full kitchen with all of the appliances you may need, such as an oven, coffee machine, stove, toaster, pots, pans, etc.
Traveling to Santa Teresa
There are a couple of different ways one can travel to Santa Teresa from either San Jose International or Liberia International: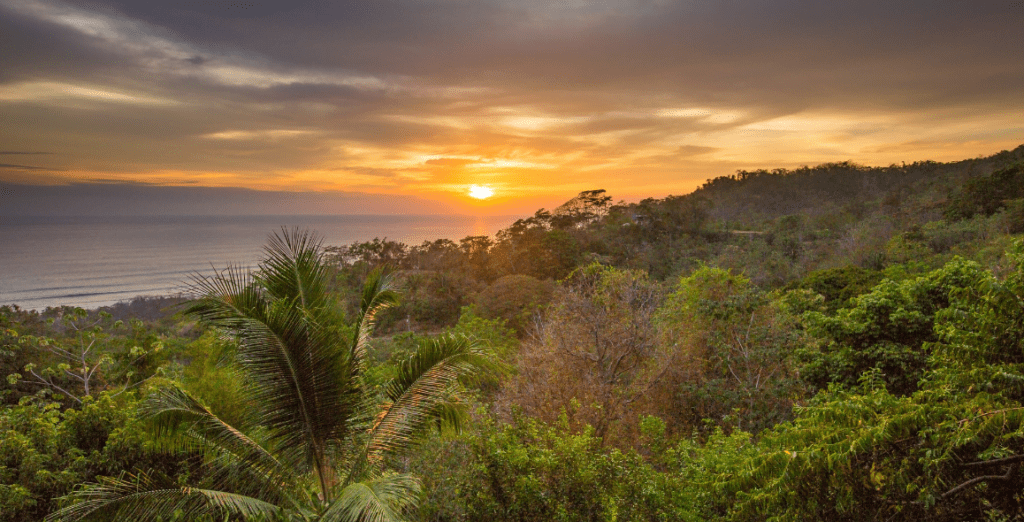 Rent a car/taxi:
Driving to Santa Teresa from San Jose Airport (Aeropuerto Internacional Juan Santamaría) takes around 5-6 hours total, and can be difficult if you can't read Spanish signs, or don't have GPS. But if you feel you can do it, you should give it a try.
Car rentals can cost anywhere from $60 – $300 USD per day, depending on the vehicle.


A few car rental services you can find at the airport are- Ready Rent A Car, Alamo, Budget, and more.


When driving to Santa Teresa from SJO visitors can either drive all the way around, or to the Ferry in Puntarenas, cross to our side. The ferry costs $30-$60 USD depending on the vehicle. When driving from Liberia, you do not need to take a ferry and the drive is around 4-5 hours.
Shuttle Service :
(Ferry price included) This also takes around 5-6 hours in total.


This option is nice and easy. When you arrive at the airport, there will be a car/shuttle waiting for you outside. The driver will have a sign with your name, and they will make sure to find you.


Shuttle Services from (Aeropuerto Internacional Juan Santamaría) SJO to Santa Teresa can cost anywhere between $150-$300 USD.

** Please note that the ferry has scheduled times, so depending on your arrival to SJO really determines the length of travel you are looking at for this option. *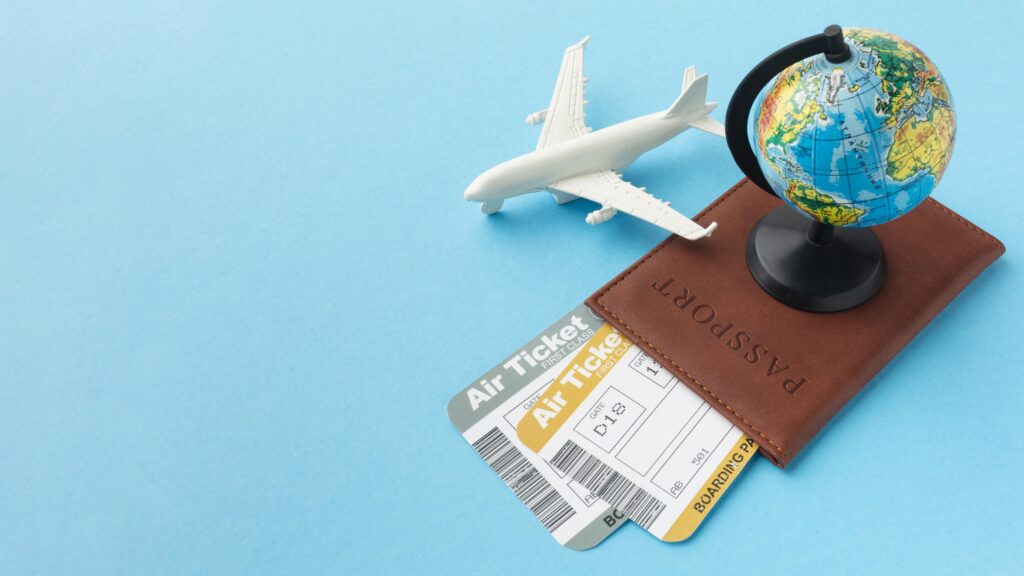 Charter flights mini-plane:
This is the fastest option of getting from SJO to Santa Teresa. There is another airport directly outside of SJO designated for charter flights across the country. When coming to Santa Teresa, you will be flying into Tambor, which takes 20 minutes from SJO. From here we can have a taxi waiting for your arrival to take you 1 more hour to the Villa. This is a total of an hour and half of travel.

Costs vary on the airline. Generally tickets range from $60-$120 USD per flight.

Available airlines: Green Airways, Aerobell, and Sansa Airlines

What costs are not included in your stay?
Airfare is not included. You must purchase your flight here, and back home. We can assist you in finding an affordable flight if needed.

Stays in other places, for example if you choose to stay the first night in San Jose because of a later flight, or personal reasons- you will be responsible for paying for the booking.

Costs of getting from the airport to the Villa. We will break down the different options/prices.

Personal items such as groceries, souvenirs, taxi services, car/ATV rental, surf lessons, yoga classes, massages, etc.
An extended stay at the Villa. If you decide you want to stay longer than 2 nights each room is priced differently, which you can view in our airbnb link. The rooms range from $100-$175 USD per night.