When applying for a job, the old English proverb- "The first impression is the last impression," still holds true. As all the employers have when we apply for a job is our CV. So, if we nail it then we will easily receive interview calls from employers in the US, but if we fail to create an impression than we may face rejection after rejection, without never actually knowing why. This can be quite depressing, for all of us.
But how do we ever find out what's wrong with our CV if we don't even get called in for a job interview?
And, what is it that we are writing that is leading our potential employers into tossing them into the bin without even reading the whole thing?
To find out we spoke to several tech employers and a CV writing expert and here are a few things they had to say about how to write a stellar CV which is sure to grab attention:
Things to Include in your CV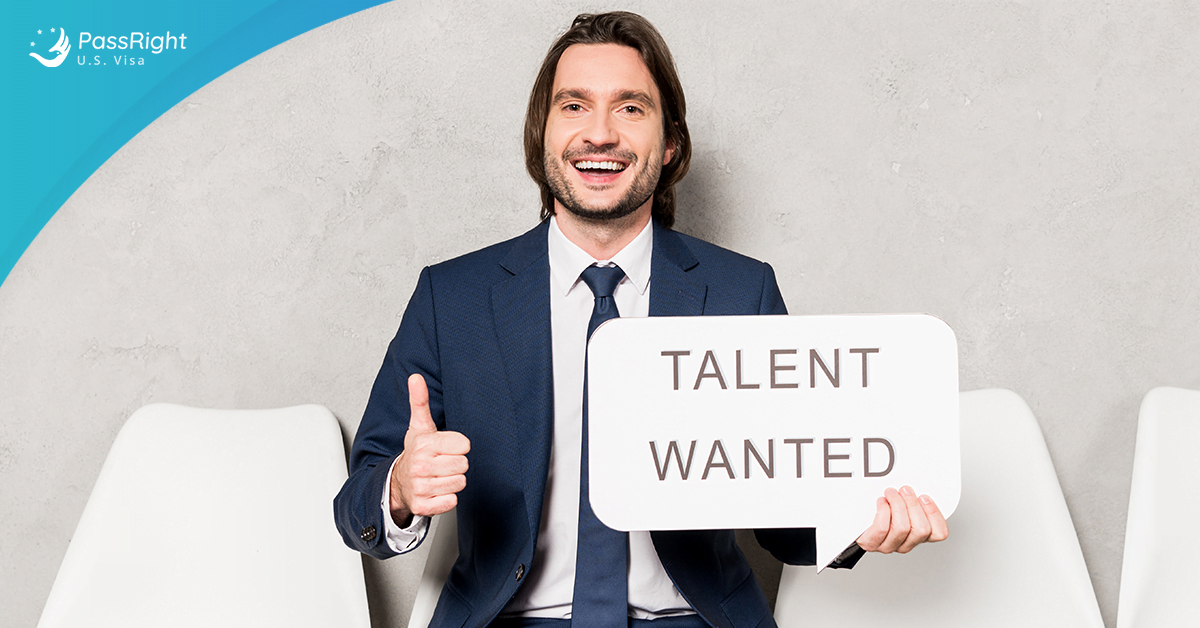 Contact details
The contact details should be current and updated so that the potential employer can easily get in touch with you. It is also important that you use your mobile or telephone number and email id.
A short profile of yourself
It is always important to look at the potential employer as your customer, so your profile should explain to them what they are investing in. If you are clear about the job role you are searching for this too can be included in the profile.
Work history with no unexplained gaps:
The CV should highlight your most important achievements and significant responsibilities in chronological order, and they should demonstrate the points you have put in your profile. You should highlight your most outstanding accomplishments and/or demonstrations of leadership. "tasks" or routine activities should be left out or kept to a minimum. An overabundance of these will make you look like an average player.
Education courses attended
Always highlight important qualifications. If you have certifications and have done courses relevant to the job you are applying to make sure to highlight them. Do not highlight Schools with dubious credentials
Include Professional memberships
It is important to highlight any professional membership that is related to the job, and not memberships instead of just adding all the professional memberships you have, choose ones that are most relevant to the job you are applying for. This shows that you are passionate about the job you are planning to apply for.
Explain all the Gaps
Large employment gaps in the CV should not go ignored, especially if it is after the current position. If the gap in employment is caused due to education, then make sure to take note of it.
The Most Common Mistakes made by IT professionals and Software Engineers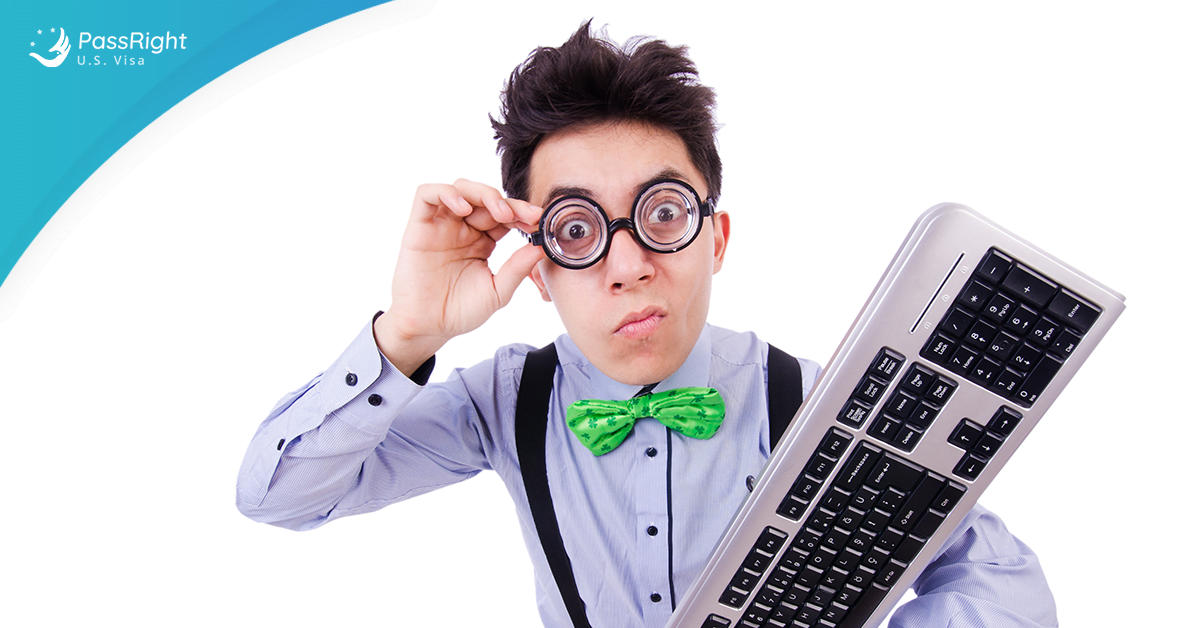 Overloading the CV with a list of Responsibilities:
This is a very common mistake, although there isn't anything wrong with writing your job role, adding everything you did/do that is expected from a person in that position does not help in highlighting why the employers should hire you.
However, if you have significant responsibilities which add to the picture of why you should be hired for example
– Responsible for a team of 15
– Responsible for a budget of $1M
Should be included in the CV
Messy Format:
Most Hiring managers tend not to take CV's that look messy seriously and can consider the applicant to be plain lazy. So always avoid the following:
Large chunks of text –Always avoid large unbroken paragraphs as they look daunting and make it difficult for the employer to navigate and find the information, they are looking for in the CV.
Long sentences or points: Instead, keep your points and sharp by using plenty of bullet points.
Improper categorization of information– Recruiters need to be able to navigate your CV quickly to find the details they are looking for. So, make it a point to divide your information well in the CV by using large bold headings to highlight sections to maintain a professional outlook of the CV.
Basic Spelling and Grammar Errors
Although this may seem obvious, studies show that over 50 percent of CVs sent to employers in the tech industry have spelling and grammar errors. Typos are deadly because many hiring managers tend to deduce that the candidate lacks detail-orientation, and a failure to care about quality. This usually leads to the candidate being rejected immediately.
To avoid such mistakes always proofread your CV and let a friend or colleague review it for you too. Just running your CV through Spelling checks and apps like Grammarly won't help as they will not be able to detect all the errors like those caused by homophones for example (right instead of write).
Here is a sample resume for an experienced software developer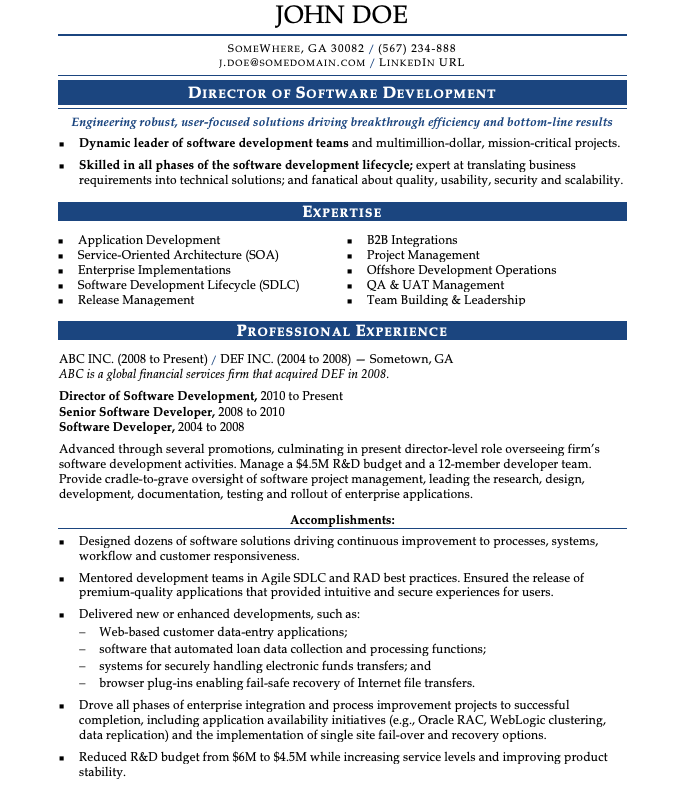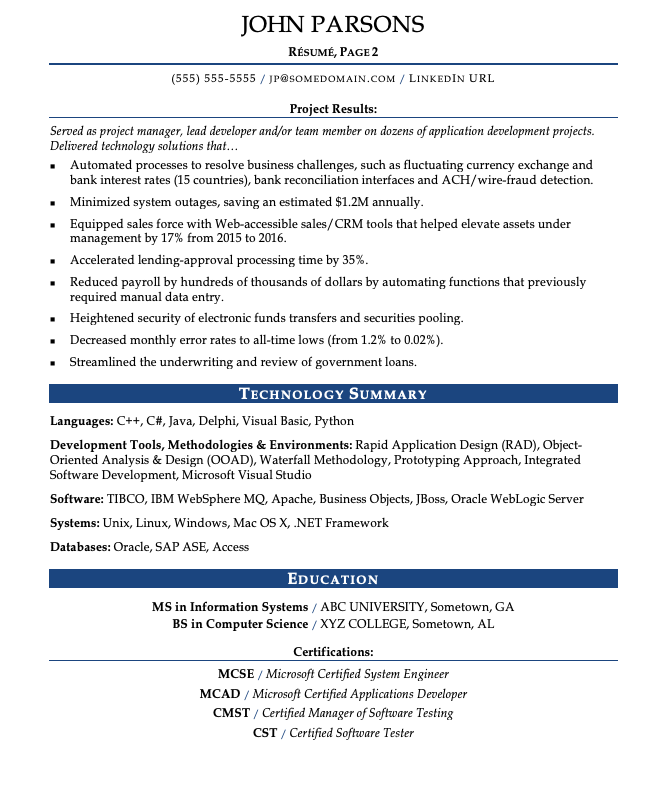 If you have questions, contact us.
Read also:
Top reasons a green card might be denied