Each year the U.S. government allows thousands of people to enter the United States with permanent resident status. Permanent residence is symbolized with a card, most commonly referred to as a green card, a document that entitles you to legally live and work in the US. The green card process is complex. The journey for lawful permanent residence status requires attention to detail and the completion of very specific application requirements. Though, to be accepted with a green card you have to put in quite a lot of effort, but that's not to say that it can't be done. You only have to fit under certain requirements. So, what to avoid in order to get your green card approval?
The basic reason to be denied a Green Card
The basic reason for your Green Card to be denied is the infringement of rules of the host country, or unpleasant history, like criminal past and so on. But surprisingly, you may have an excellent reputation in your country, yet still, get denied. Why? Unfortunately, it may be caused by some small mistakes in your application. 

There are several reasons why a Green cCard application might be denied. While clerical errors on the part of the applicant may occur, there are other, more common factors that lead to denial. Overall, the reasons are various and we decided to stop on several of them. Therefore, we will have the chance to look closer at each of them, and explain more precisely what may lead to the green card denial and how to avoid these mistakes. 
After the U.S. Citizenship and Immigration Services (USCIS) receives your application, they will determine whether it's complete and all the requested evidence is attached. If it's complete, it will be accepted. If it's incomplete, you could be asked to fix the errors and resubmit, or it could be rejected. Applications are commonly denied if the applicant fails to comply with application instructions and provide all requested evidence. It's important to carefully review all of your application materials before sending them to USCIS. The most common errors include submitting incorrect forms, failure to provide translations, no signature, incorrect fees paid, or submitting the application to the wrong place. The application is also denied when you fail to attend a fingerprint or interview appointment or you simply do not meet the strict eligibility requirements when applying on the wrong basis or in the wrong classification.
The other numerous grounds of inadmissibility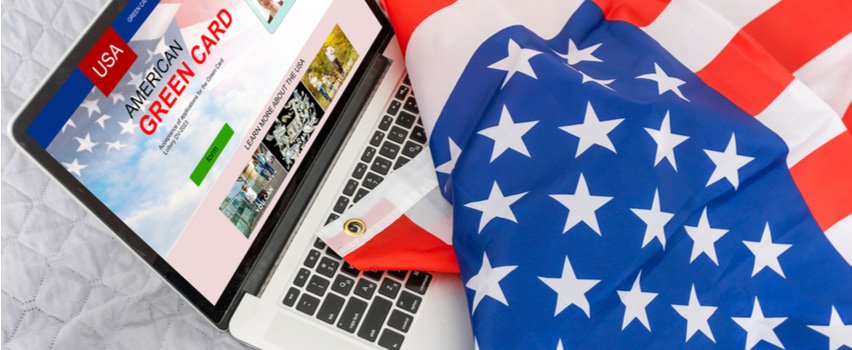 Health-related grounds. Public health safety is an important aspect of immigration. Prior to admission for lawful permanent residency (the green card), the medical exam report must be obtained from a government-approved doctor. If you have any disease that is considered dangerous to the public, have a mental disorder associated with harmful behavior or miss your vaccination history, your application would be likely denied.
Criminal and related grounds. The green card process requires a disclosure of criminal convictions and a background check. Certain crimes, could be the basis for green card denial. If you have convictions violent, moral or drug-related crimes, the application will not continue as you become inadmissible to the U.S. .
Security and related grounds. Your behavior really matters, when you are not a citizen, and authorities will look attentively at you during your presentation. The US government may deny a green card to anyone considered a threat to security. If you are found to be involved with certain activities or organizations that may be illegal or against the general principles of American democracy, you will be inadmissible on the grounds of national security.This reason is one of the most widespread for the green card denials.
Drug or alcohol addiction. U.S. immigration laws are very strict to everything that concerns problems with prohibited substances. Thus, if you have a long and dramatic history of drug/alcohol addiction, or you were somehow involved in drug spreading then the chances are extremely low. The US is known for its extreme fight with the drug business, and everything related to that.
Public charge. When applying for a green card you are obliged to give full info about your income and financial status. A foreign national who is likely to become dependent on the U.S. government for long term care or financial support is inadmissible. Your health, age, education, skills, and financial resources are the factors that USCIS will look at when considering if they are likely to become a "public charge". However, there's less of a chance that you'll be viewed as likely to become a public charge if someone has signed an affidavit of support for you

Unlawful entry and immigrations violations. When applying for a green card, your immigration history will be reviewed. If you have entered the United States illegally, have been a subject to the immigration removal proceedings, violated the terms and conditions of a visa, or have overstayed a visa by six months or more, immigration officials will likely deny your green card application
Tips on successful application
Unfortunately, many people get rejected for their green card applications for the above mentioned reasons. So, what are the common flaws that deprive you of your success, and how to avoid them?
Give the full info required in the application. Don't miss some lines. Write everything that is asked for.
Don't lie. Some people think that they can easily hide the information, yet the USCIS authorities are not so easy to trick.
Send it up to the day. Don't be late and send the application on time.
Make sure the application is signed and the correct fees are paid.
Check for the errors. After the filling of the form, make a proofread, to correct every inaccuracy possible.
On the whole, these were the most essential causes for you to get refusal in your attempt to move to the USA. Generally, they concern some immigration and national safety laws. Even if you are not the perfect candidate, don't try to pretend to be someone you are not. Lies will be easily found out and this will affect you even more than your existing faults.
Read also:
O-1 visa or a Green Card through extraordinary achievements – which one should I choose?