Since 2016, those traveling from Western Europe who participated in the Visa Waiver Program were asked to provide their social media handles on a voluntary basis. However, the United States has passed a law stating that all immigrants seeking a U.S. visa will have to provide their social media usernames, emails and phone numbers that they have used over the last five years. This means that approximately fifteen million immigrants will have their data checked by DHS annually. Information gathered from social media alone will not likely be the basis of a denial. However, it could be the supporting evidence that leads to a denial's justification. 
This new law might has raised concerns over privacy, since USCIS consulates will be reviewing posts like photos of relatives' birthday parties, when your last relationship ended, and how you felt about a current event. The director of American Civil Liberties Union's National Security Project, Hina Shamsi said it was a "dangerous and problematic proposal." However, O-1 Visa foreign nationals have nothing to fear. Social media is just another tool they can use to prove their "extraordinary ability" to USCIS and to future employers.
What USCIS Will Look For In Social Media Feeds of O-1 Visa Foreign Nationals?

The main reason that the U.S. Government wants to have access to social media feeds of those seeking entrance into this country is "to protect U.S. citizens," according to a State Department Official who spoke to the New York Times. While this may sound like an ominous sign, it should not deter O-1 Visa foreign nationals from applying. U.S. consulates will of course look at all social media accounts to ensure that applicants pose no threat to the U.S. However, once that has been established, those accounts will also be used to confirm all the information that the O-1 Visa applicant submitted. Many things are shared on social media, such as photos, place of employment, family members' names, and other details that are asked for on the O-1 Visa application. Therefore, USCIS can use social media as another tool for establishing and confirming information about O-1 Visa applicants.
How Social Media Can Make O-1 Visa Foreign National's Case Stronger?
If you are applying for the O-1 Visa, then you are someone who is at the top of your career. You have many years of experience in your profession, have worked on large projects, and/or received media attention for your involvement in established companies. All of this should be well documented and shared in your social media accounts. If you are part of a professional organisation, subscribe to a journal, or have ties to an organisation that regularly posts within your field, these are all things that you can share and highlight in your social media as well. There are over 260 million international Twitter users. This means that you can boost your professional standing, and use your tweets to educate, inspire and explain who you are and what you do to make the world a better place. Instagram has 1 billion active monthly users as of 2019, and while many people do not take photos often, there is nothing stopping anyone from using their smart phone camera from posting photos of themselves at professional events, when giving a speech for an organisation, or as an invited guest on a panel. All of these are professional requirements that are criteria to get the O-1 Visa. Posting them on social media will help verify what is already on the O-1 Visa application. This will make for a stronger O-1 Visa case. It will also make the O-1 Visa foreign national more appealing to employers.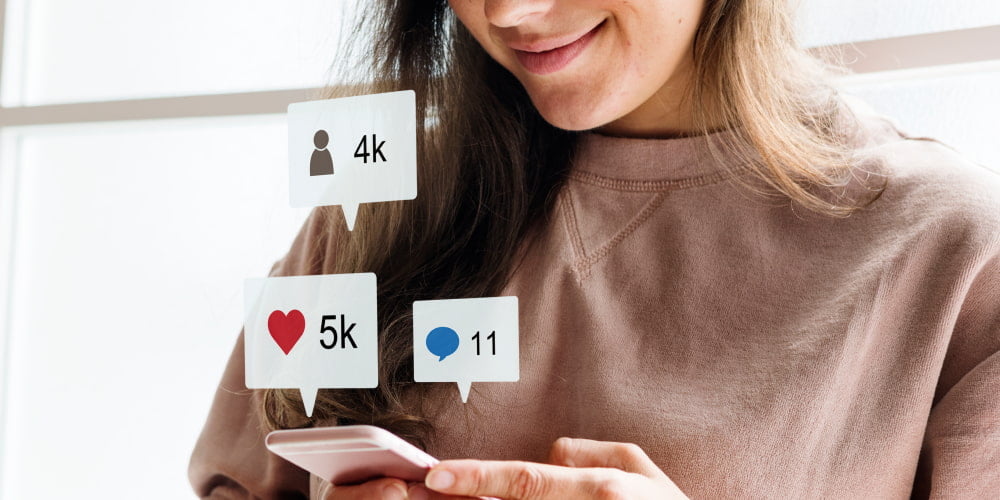 What O-1 Visa Foreign Nationals Should Avoid Having in Their Social Media?
As the O-1 Visa is a talent visa for "extraordinary" abilities, those applying for it are considered highly professionally. Therefore their social media profiles should reflect that. This means that there should not be any photos showing inappropriate or provocative behaviors, no discriminatory comments regarding gender, race or religion, and of course no reference to any criminal behavior. With President Trump seeking immigrants who are of a higher educational level, O-1 Visa applicants need to avoid showing a lack of communication skills, lying about qualifications or employment history, or having any unprofessional online behavior. These are also things to stay away from when applying for work, as any of these attributes could reflect negatively when applying for a job in the U.S.

How Social Media Influencers Can Get the O-1 Visa?
While it might seem like only those who are senior engineers and professional athletes are qualified for the O-1 Visa, many immigrants who have reached a notable point in their careers can actually apply and get the coveted O-1 Visa. According to The Irish Times, "influencers who have distinguished themselves on YouTube, Instagram or other social media sites are also being granted O-1 Visas. Many social media influencers are everyday people who started their accounts to portray their photography or videos of their daily lives, showing various fashion and make up videos, which lead to massive online followings. This notoriety is what helped make them eligible for the O-1 Visa. Social media spans so many different sites that anyone can find a niche and grow a large following, whether you're into fashion, photography or computer engineering. Most social media sites target certain demographics. Depending on your chosen professional field and career goals, O-1 Visa foreign nationals can choose any social media platform for text and images, or venture into making short informational or entertaining videos that can be posted on sites like YouTube, that are related to their profession. Keeping a clean and professional social media platform will increase chances of getting the O-1 Visa, and will provide a better chance of being employed at a top notch U.S. based company with a higher salary.
Get Employed By Top U.S. Tech Companies with O-1 Visa using Social Media
Whether you get your O-1 Visa because you are a social media influencer or because your social media presence affirms your O-1 Visa status, USCIS will likely be looking at the same or similar criteria that a future employer will. According to a 2018 CareerBuilder article, "70% of employers use social networking sites to research job candidates during the hiring process, 48% check up on current employees on social media, and 34% have reprimanded or fired an employee based on content found online." Not having a social media or online presence is also looked down upon. Up to 20% of employers expect to find something about a prospective candidate online. According the 2018 CareerBuilder article, more than half of employers hope that future employees will have "information that supports qualifications for the job [and] the candidate has a professional online persona." It used to be that just filling out a paper application was good enough when applying for a job. Today, with the rising popularity of technology and social media platforms, companies, especially in the tech industry, are turning more and more to the Internet when searching for their next hires.
PassRight Can Help You Build Social Media Presence to Get Your O-1 Visa Faster
PassRight's immigration team understands the changing laws of immigration. We specialize in the O-1 Visa. PassRight's services are available worldwide. PassRight can help you understand the documents you need to ensure faster processing time with USCIS. If you qualify for the O-1 Visa, or want to find out if qualify for the O-1 Visa, then contact PassRight today.