Immigration is at the heart of any democratic country allowing it's citizens to choose a better life for themselves by practicing their democratic right to leave.
While immigrating to another country has always been a tough, life-changing experience, today it is becoming increasingly easier to relocate to a new country. At the age of mobility, borders shrink and new employment opportunities are available. Employers are globally more open to a diversified environment.
According to TechCrunch, "the hottest new space to disrupt is Immigration". The word "immigrant" is also going through a re-branding phase. Companies like Deloitte & PWC are betting on immigration law, because of good reasons. These major accounting firms decided to focus on immigration law because facilitating global mobility is becoming an increasingly important business offering for these massive companies, and immigration law is a key component.
What is a Market Network? (The next two paragraphs are taken from NFX)
According to leading Silicon Valley serial investor, James Currier, from the NFX Guild accelerator: "market networks are the combination of networksand marketplaces. Networks — provide profiles of a person's identity and then lets them communicate in a 360-degree pattern with other people in the network (like LinkedIn or Goodreads) and a marketplace (Like Uber or Airbnb) a platform with multiple buyers and sellers."
When do Market Networks become unique?
According to James Currier, from the NFX Guild accelerator, Market Networks are unique because they have elements of both networks and marketplaces and they use SaaS workflow to focus action around longer-term projects, not just a quick transaction. Market Networks promote the service provider as a differentiated individual, helping to build long-term relationships.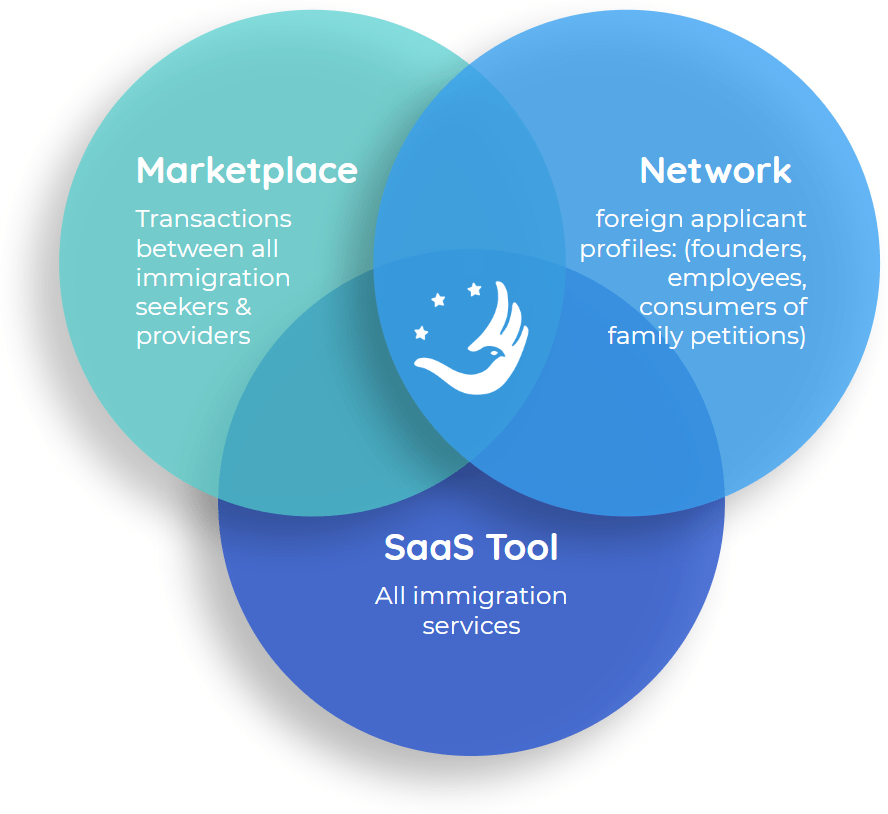 PassRight is a prime example of an important new category of a digital company that combines the best elements of networks like LinkedIn with marketplaces like Uber — what NFX Founder, James Courier, calls a market network.
With the aim to become a unicorn, PassRight is designing it's SaaS immigration platform for lawyers and immigrants. Its impact will affect millions of service professionals that are going through immigration. The software combines AI & Machine learning together with traditional management tools for lawyers and applicants. The software allows attorneys and applicants to onboard faster, manage all documentation in one place and also offer immigration forms, easy to use admin, live status updates for employers and even success prediction.
Although immigration is easier today, the problem is that it still involves many steps. Immigrating to a new country starts with the legal issues to get a work visa but later the move continues with the necessities of employment, accounting, housing, banking, health insurance etc.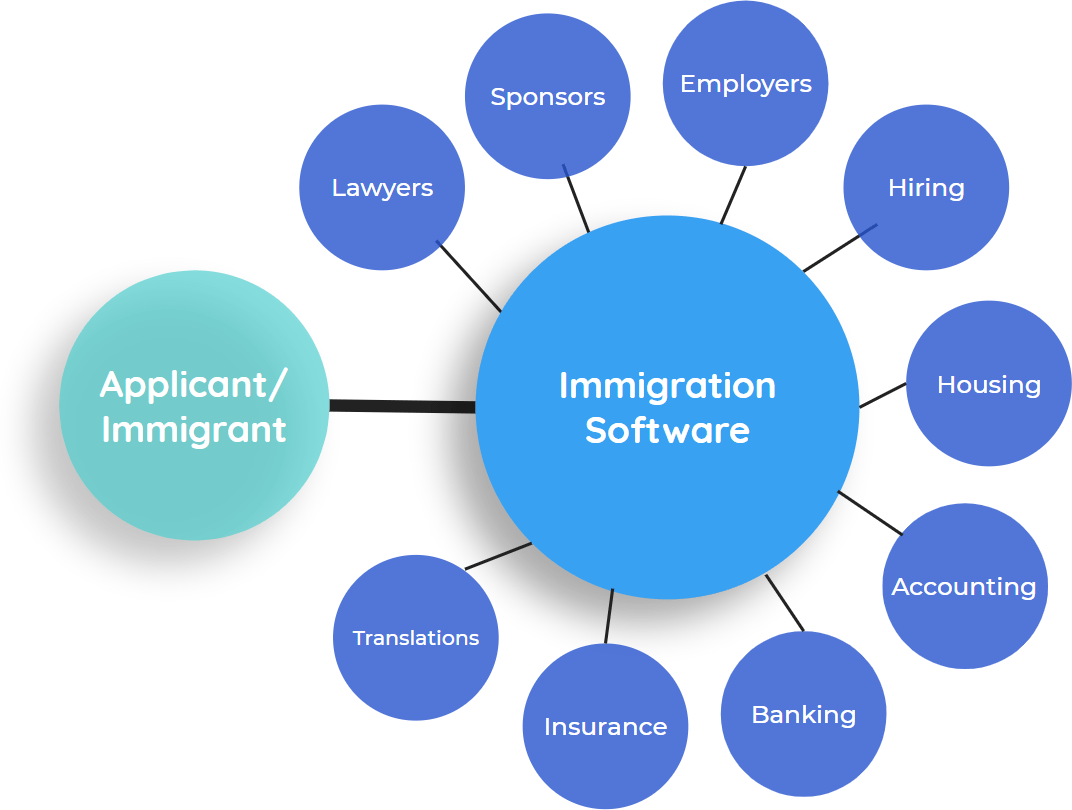 According to Liran Rosenfeld, CEO of PassRight, "moving to another country is like re-birth. You start everything from scratch."
With their legal & tech team, Liran Rosenfeld, Denise McGettrick Esq, and CTO Gal Talmor have built the tech immigration platform of the future. First, they boarded more than 1000 applicants via their software & the McGettrick immigration law firm. The plan was to help companies and individual immigrants on board a safer, easier and faster US immigration experience. Now that the software has matured, PassRight's software is being licensed to certain immigration attorneys around the globe and their immigration services are expanding globally, not just the US. Unlike old competitors that have been in the market for many years, PassRight's Saas is inherently different
PassRight's team offers immigration attorneys to purchase a "skeleton" of the software, with a tailored project offering tailored features.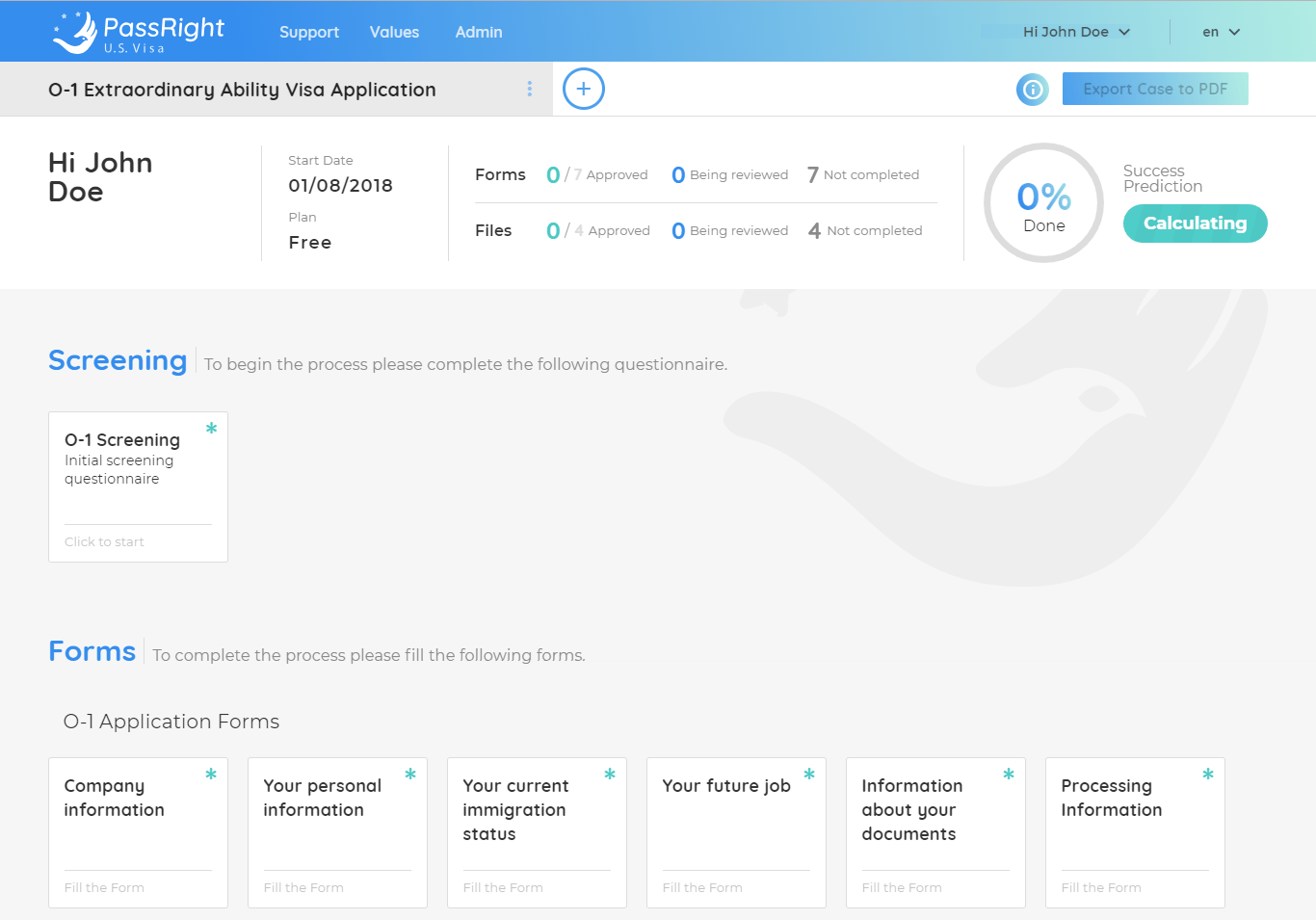 The goal is to find the tech-savvy types of immigration attorneys, around the globe, and get them to be invested in the perfect immigration software.
Behind the scenes, the PassRight team has already begun the preparation of the Market Network.
Seven Attributes
These Seven Attributes(Taken from NFX's article), shows just why PassRight is building a successful Market Network:
PassRight has unique profiles of the people involved;
PassRight helps to build long-term relationships between immigrants, attorneys & key services providers;
PassRight Referrals flow freely. E.g. an immigration attorney using PassRight's software can easily refer a client to an accountant or bank when the client is preparing to make the move to a new country;
PassRight increases transaction velocity and satisfaction by allowing the immigrants to take simple control over a complex process;
Collaboration between vendors and applicants happens around a project which is the immigration case. PassRight's software connects vendors;
People matter: With complex services, each client is unique and the professional they get matters. Would you hand over your immigration application to just anyone? The people on both sides of those equations are not interchangeable like they are with Lyft or Uber. Each person brings unique opinions, expertise, and relationships to the transaction;
PassRight target more complex services: In the last decade, the tech industry has obsessed over on-demand labor marketplaces for quick transactions of simple services. Companies like Uber, Lyft, Mechanical Turk, and many others made it efficient to buy simple services whose quality is judged objectively. Their success was based on commodifying the people on both sides of the marketplace.
Would you like to connect with us?