The H-1B and O-1 visas are both temporary employment-based visas available to foreign nationals with the right set of skills, experience and achieved successes in their field of expertise, who want to work in the United States. In both cases, the employer files the petition on behalf of the eligible future employee. Also, these two visas are "attached" to the employer, which means that the beneficiary, when the application is approved, is allowed to work for a specific US employer for a fixed period of time, at a particular position, and in a specific location. Therefore, if you think that your professional achievements are truly outstanding, your abilities are exceptional and you can confirm this, you could try to get a nonimmigrant visa to the country of your dreams.

What are the differences between O-1 and H-1B visas?
Based on the lottery system, H-1B is a common solution chosen by employers and employees. This visa is a good fit for foreign nationals in the early to mid-stages of their careers willing to expand their professional experience by working in the US and performing services in a specialty occupation. On the other side, we have an O-1 visa which is a perfect choice for individuals who have already advanced in their profession and have achieved and sustained national or international acclaim for extraordinary ability in the sciences, arts, education, business, athletics, motion picture, or television industries.

Initially, it may seem that getting an O-1 visa is extremely difficult since you have to prove the uniqueness of your abilities and that your achievements are truly outstanding. However, in practice, proving that your work has been recognized, awarded and documented may turn out to be all you need to enjoy your life and work in the US. What is an O-1 visa and its requirements?
Applying for an O-1 visa is not an easy process but is definitely doable. There are two types of O-1 visa, O-1A, dedicated to an individual who possesses extraordinary ability in the sciences, arts, education, business, or athletics and O-1B, Individuals with an extraordinary ability in the arts or extraordinary achievement in the motion picture or television industry. To be granted an O-1 visa, your achievements must be well known to the general public and properly valued. Suppose you are not a recipient of a Nobel prize or Academy Award and not an artist. In that case, you could qualify for an O-1A visa by demonstrating your extraordinary ability and national or international acclaim by relying on three out of eight visa criteria, which are:

Receipt of lesser nationally and internationally recognized prizes or awards for excellence in the field of endeavor;
Membership in associations in the field which require outstanding achievements of their members, as judged by experts in the field;
Published materials about the individual in professional or major trade publications, or appearance/published materials about the individual in other major media;
Participation, either individually or as part of a panel, as a judge of the work of others in the field (including having served as a reviewer/referee for articles to be published, on discussion and advisory panels, etc.);
Original scientific, scholarly, artistic, athletic or business-related contributions of major significance in the field;
Authorship of scholarly articles in the field, as published in professional or major trade publications or in other major media;
Serving in a critical or essential capacity for organizations or establishments that have a distinguished reputation; and/or
Commanding a high salary or other significantly high remuneration for services, as compared to others in the field.
For O-1B purposes, the extraordinary ability is defined as "distinction" in the arts and can be shown through a one-time major achievement such as an Academy Award, Emmy, Director's Guild Award, or evidence of at least three of the following:
Performed and will perform services as a lead or starring participant in productions or events which have a distinguished reputation;
Performed and will perform in a lead, starring, or critical role for organizations and establishments that have a distinguished reputation;
Achieved national or international recognition for achievements;
A record of major commercial or critically acclaimed successes;
Received significant recognition for achievements from organizations, critics, government agencies or other recognized experts in the field in which you are engaged;
A high salary or other substantial remuneration for services in relation to others in the field, as shown by contracts or other reliable evidence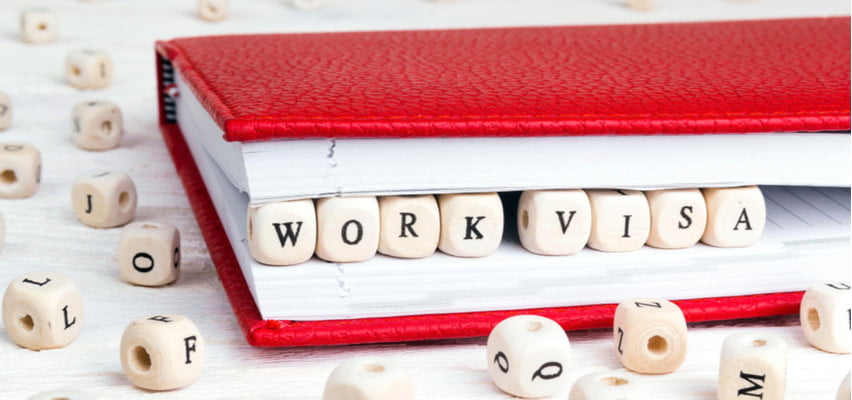 O-1 visa filing fees and processing time.
The standard processing fee of an O1 visa is $460. On average, the regular processing takes two to three months for the USCIS to process your application, however, there is no guarantee that it doesn't take longer. To avoid a long waiting time for your decision to come, you can opt for Premium Processing for an additional $2500, and the USCIS will be obliged to issue the decision within 15 calendar days.
Validity of O-1 Visa
The O-1 is valid for an initial period of three years and may be extended indefinitely in one-year increments, and there is no limit to the number of extensions. In some cases, the visa is granted to cover only a specific event, production, or activity and may be valid for a shorter time. You can extend your O1 visa if you have a good reason and need to prove the project continues after your initial allotted three years and that you will continue in the same position and within the same employer.

Changing your employer while on an O-1 visa
Suppose you are willing to change your sponsor while on an O-1 visa, a new petition (Form I-129) with all the requested evidence must be submitted. This application for the change of employer is treated by the USCIS as brand new, therefore, all the evidence is reviewed once again, and if the application was approved previously, there is no guarantee it will be approved at that time. The O-1 employee cannot begin work for the new employer until the new petition has been approved by USCIS.

Bringing your family
Your spouse and dependent children can accompany you or join in the US based on an O-3 nonimmigrant visa which is subject to the period of admission and limitations connected to your O-1 visa. The O-3 holders cannot work in the United States, but they may participate in a full-time or part-time study on an O-3 visa.

O-1 visa and a green card
As the O1 visa is a nonimmigrant visa classification, it is temporary and does not directly lead to permanent residence in the US (a green card). To obtain a green card, you must convert from a nonimmigrant classification to an immigrant classification.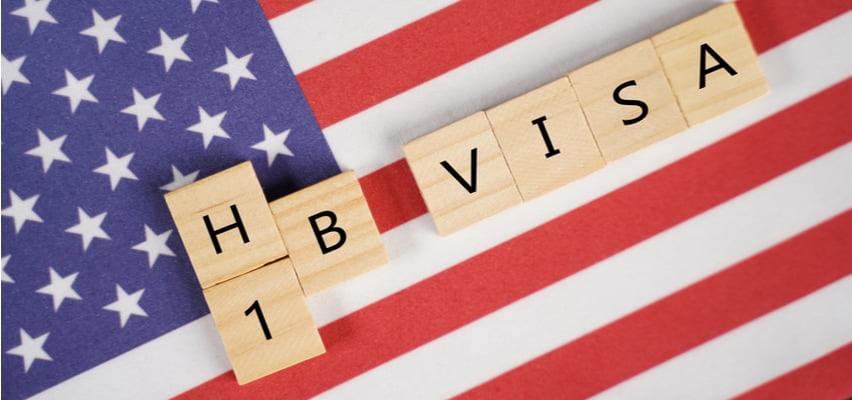 O-1 vs. H-1B
Both O-1 and H-1B categories must be sponsored by a prospective US employer and supported with evidence of a job offer and your qualifications for the position. However, the major difference is that the H-1B requires a Labor Condition Application (LCA) approval, and O-1 does not. Another advantage of an O-1 visa is that the application can be submitted at any time, and the visa is effective upon the issuance where the application for H-1B can be submitted at the beginning of the year only and gets effective in October of the same year it was issued. Also, the O-1 visa can be extended for one year at a time without any maximum limit, as long as the project continues. By comparison, after the initial period of three years, H-1B can be renewed for up to six years only. Finally, when it comes to the green card, neither an H-1B nor an O-1 visa is the direct path to permanent residence in the US. However, because of similarities between the O-1 nonimmigrant visa and the EB-1 immigrant visa requirements, O-1 holders definitely have a better chance of being granted a green card in the future.
Read more:
O-1 visa or a Green Card through extraordinary achievements – which one should I choose?