The O-1 Visa is the most coveted work visa a foreign national can receive when applying to work in the United States because it offers many freedoms and privileges that other work visas do not. It also has no annual cap or cut off deadline for applying. In addition to all that, the O-1 Visa can be given for up to three years initially and then renewed annually for an indefinite period of time, as long as the foreign national is still needed for the job declared on the O-1 Visa petition.
Privileges of the O-1 Visa
There are so many privileges associated with the O-1 Visa not the least of which is the fact that foreign nationals can use it to come to the United States to work in some of the most high profile, highest salary positions that will allow them to live in great neighborhoods, afford the best schools for their kids, and offer a new and improved lifestyle for their family.
Here are a some of the most common privileges that O-1 Visa foreign nationals enjoy:
Quick turnaround. When you apply for the O-1 Visa you will soon be notified of the decision within about one month. If you are approved, then you will either get your O-1 Visa or you will be asked to set up an interview at a local embassy or consulate office. If the interview goes well, then you will get your O-1 Visa immediately afterwards. Once you have the O-1 Visa, you are free to enter the United States and begin working here.
Bring Your Support Staff. Foreign nationals who are approved for the O-1 Visa can apply for the O-2 Visa on behalf of their accompanying support personnel who they consider to be essential to do their work. For example, if the CEO of a company gets the O-1 Visa, then he or she can apply for the O-2 Visa for his/her CTO and CIO.
Bring Your Immediate Family. The United States is a very family friendly, and family focused country, so we understand how hard it would be to split up a family for the sake of a job. For this reason, there is the O-3 Visa, that the O-1 Visa foreign national can apply for on behalf of his/her spouse and children. With the O-3 Visa, the spouse and kids will be able to live and study in the U.S. legally, but they will not be able to work.
Travel Anywhere. The O-1 Visa allows you to travel outside of the U.S. and return whenever you like as long as the O-1 Visa remains valid. For foreign nationals who have been stuck in senior level positions that don't pay well in second or third world countries, this the perfect opportunity to relocate to the U.S. where salaries are much higher, so family vacations to various tropical and exotic places will be much more affordable and attainable.
You Can Re-apply for O-1 Visa. When you finish your work in the U.S. most work visas require proof that you will go back to your home country, however the O-1 Visa does not need such documentation. In fact, when your O-1 Visa ends, you are free to re-apply for the O-1 Visa, or you can apply for any of the other visas, including the E-2 Investor Visa or the J-2 Student Visa.
Pursue Education. Even though the O-1 Visa is a non-immigrant work visa, it does allow foreign nationals to continue their education on a part-time basis. This actually makes sense since immigrants come to the U.S. on the O-1 Visa to work hard in an effort to create a better life for themselves and their families due to the higher salaries in the U.S. compared to many other countries in the world.
Apply For a Green Card. Due to the similarity between the O-1 Visa requirements and the EB-1 Visa Green Card requirements, it is possible to apply for it when you still have the O-1 Visa. However, it should be noted that while both state that you must show "extraordinary ability" in your field, the EB-1 Visa specifies that your "extraordinary ability" must actually benefit the United States in some way. So, if you are an engineer who developed a new product, or if you are a scientist whose research is vital to learning more about a certain disease or cure, then you would be the perfect applicant for the EB-1 Visa Green Card.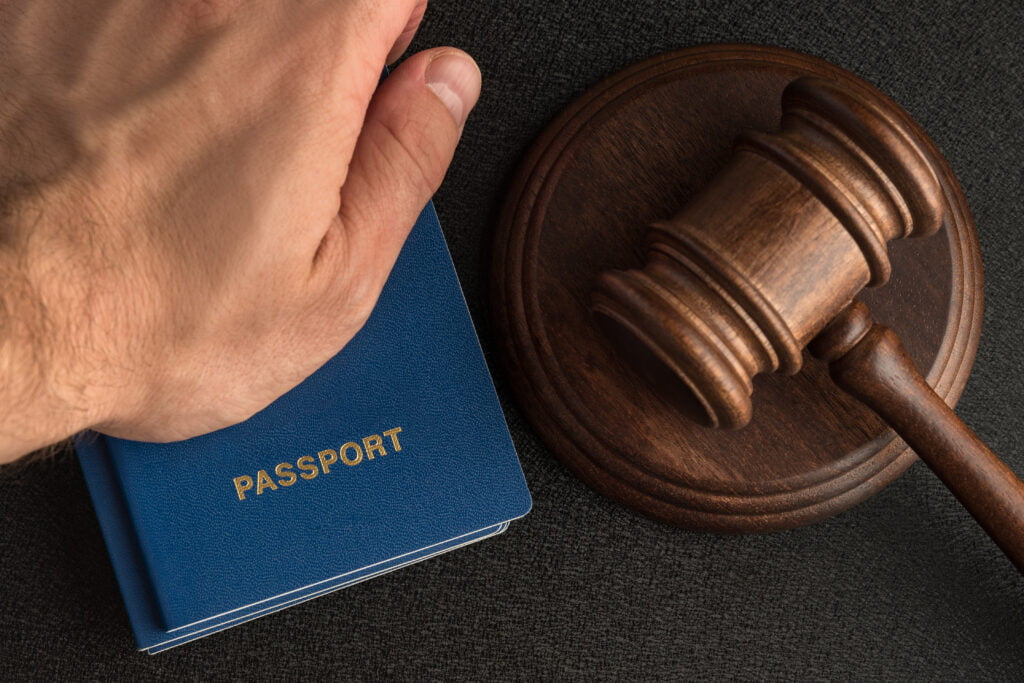 Limitations of the O-1 Visa
The coveted O-1 Visa actually has very few limitations, however there are a few important ones that are worth mentioning that all foreign nationals should be aware of before and after applying for the O-1 Visa.
Here are a few O-1 Visa limitations that foreign nationals should know:
O-1 Visa Is Specific. Your O-1 Visa is given to you by the USCIS specifically for a certain event, position or activity. Therefore, you are limited to doing only that particular job on your O-1 Visa. Exceptions to this are if your O-1 Visa is sponsored by a company, then you are limited to that company, unless multiple employers file the Form I-129 for you, or if your O-1 Visa is sponsored by an agency like the O-1 Visa Agency, then you are actually free to work with any and/or multiple companies through that agent.
O-1 Visa Eventually Ends. While it is possible to renew your O-1 Visa, if the USCIS decides not to extend your O-1 Visa, you must end your employment before the last date of your O-1 Visa authorization. Working in the U.S. without your O-1 Visa or another work visa is not legal. Other work visa options such as the H-1B and the E-2 Investor Visa are possible alternative to the O-1 Visa.
O-1 Visa Petition Approval Is Subjective. The O-1 Visa has very important requirements that must be met in order to qualify for it. However, every time you need to re-apply for the O-1 Visa, you will need to show again why your stay in the U.S. warrants the O-1 Visa. Each time you re-submit, a different person will be reviewing your case, so it's important that your O-1 Petition be as strong and solid as possible so that it can easily be judged by the objective criteria that is set forth on the USCIS website.
O-1 Visa Doesn't Guarantee Employment. While getting the O-1 Visa may seem hard, it does not actually guarantee that you will get a job in the U.S. if your O-1 Visa is not sponsored by a company that has already offered you a position. Even then, the economy is always changing, and jobs change and grow all the time. Companies get bought and sold. So it is possible that a foreign national with the O-1 to arrive in the U.S. with no job offers and not be able to find a job for a while. However, foreign nationals who specialize in tech or engineering will likely find a job very fast due to the constantly growth of the industry.
Qualify For the O-1 Visa
The O-1 Visa gives U.S. employers access to a diverse talent pool that promotes creativity in the workplace. PassRight makes it possible for foreign nationals to apply for the O-1 Visa and come to the U.S. where they can be available for interviews and immediate hiring. However, the best way to ensure that your O-1 Visa petition passes USCIS inspection and gets approved is to work with an empathetic and patient immigration lawyer and consultant. At PassRight, we focus on you as an individual and help you find the best way for you to present yourself to USCIS so that they can see just how special you are in your profession. To find out if you qualify for the O-1 Visa contact us.