The B-2 visa extension is usually given for 6 months. The extension can be made up to 1 day before the visa expires as long as you send the USCIS a Fedex package and make sure you save the receipt with the tracking number and date. If the extension is submitted before the due date, the person who requests the extension is safe and is not overstaying his or her tourist visa.
The best thing to do for a B-2 visa extension is to not hire an immigration attorney but to do the extension yourself.
The most important thing is to have enough time to do it with care. A fast tourist extension will probably result in a denial. However, if you do this by yourself and with time and care, you are likely to obtain the very best result. The reason for this is that only you can invest proper time in the process of extending your visa.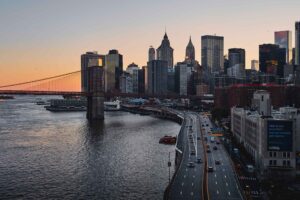 What you need to know about the B-2 visa extension?
The most crucial part of the work when submitting the visa extension is to prove that you have been a tourist in the United States for the past few months while on the visa.  To obtain pieces of evidence for the extension, you have to find the documents connected with your traveling. The statement must describe what you did in detail, including where you slept – hotels, hostel or Airbnb receipts or confirmations-as well as car rental receipts, bus or plane tickets, or any other related information.
Another thing USCIS considers important is that you have money in your bank account. You should have at least $8,000 and it is highly recommended to show even more. Make sure to get the appropriate documents from your bank. Don't take screenshots of what you have in your bank; the USCIS will not treat it as a relevant proof.
The next crucial piece of evidence for filing a visa extension application is to show your ties to your home country. The United States doesn't want tourists to stay there illegally. This is why they want you to show them that you have either a job, a property, a car, or even that you are in school back in your home country. A letter from your school, employer, and ownership of any business can really strengthen your case for the extension request.

Best of luck with your extension application!