Many business owners, managers, and entrepreneurs are starting their immigration adventure by applying for an L-1A visa. Why?  Because it will later lead them to a Green Card. Yes, it is true. After your visa is approved, you can apply for a Green Card, but only in certain cases.
The L-1A visa is granted to executives or managers of the established companies in their home country. Executives that apply for the visa and later approved can immediately apply for a green card.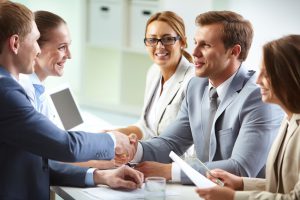 How can you know if you are qualified for an L-1A Visa?
How shall we determine the established company? Many lawyers would say by the number of employees, as during the application process we need to prove that executive/manager lead the company. It is just easier to create a good organizational chart (one of the requirements of L1A) when you have plenty of employees that you manage. The number of employees however, is not specified by the law. It is also very important to show that the company back home can support financially the new US venture, thus good financial results can also greatly determine if the company is established on the market.
Another thing that is extremely important while applying for this visa is a very good business plan. Some companies do not want to invest much in the preparation of the business plan – huge mistake. You need to encourage USCIS (US immigration office) that this company has opportunities to grow on the US market and will create job opportunities for US citizens and Green Card holders. Careful market research and financial analysis is a base for the successful business.
Please find the list of documents required while applying for L-1A visa to a Green Card:
Foreign Company:
Articles of Incorporation (or any document confirming your business registration with the Government)

List of Shareholders

Tax Returns (last 2 years)

Profit & Loss Statement

Balance Sheet

Bank Statements (last 12 Months)

Company Brochures

Lease for Business Premises

Color Photographs of Business Premises (15 to 20 inside & outside – also show company logos, products, and employees in some of the photos)

Organizational Chart (to include all workers names and their job titles)

List of all employees, with job titles and a brief job description

Company's statement – we will draft it for you

Confirmation of the funds transfer from the company back home to the US company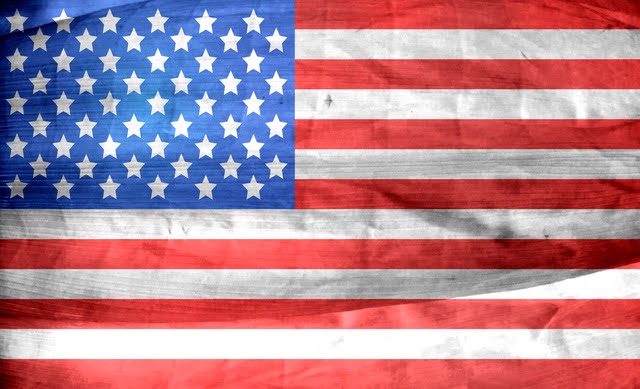 U.S Company:
Articles of Incorporation

Organizational Minutes

IRS Letter for EIN issuance

Stock Ledger

Copies of all Issued Stock Certificates

Bank Statements

Business License

Seller's Permit

Organizational Chart (for all current employees and future positions)

Commercial Lease for Business Premises, with square footage and floor plan

Utility bills

Sales report/any other evidence confirming that business is real

Color Photographs of Business Premises (15 to 20 inside & outside – also include photos of company logos, emblems, products and employees), please mail because we cannot print these out

Business Plan
Beneficiary
Color Copy of Passport I.D. Page

Color Copy of Visa Page (if you are here in the U.S.)

Color Copy of I-94 (if you are here in the U.S.)

Employment Verification Letter

Payroll Summary for the last year or whatever is similar to our W-2

Payroll Stubs/ Earnings Statements for the last thirteen months

Resume / Curriculum Vitae
The downside of L-1A visa to a Green Card:
Only 20% of the requests for this type of visa were approved by the USCIS last year. And the success chances are not becoming any higher.

This visa is extremely hard to renew if your company is not growing/developing. This is why it's good to switch to a Green Card fast. If you can provide evidence that you act according to the business plan, you created job positions, the company started to bring profits etc., you are fine. If not, please remember that it might be hard.

This visa is very expensive. It is by far more expensive than O-1A visa. It requires a business plan and registration of the company, which usually involves extra costs. If the business plan is not written properly, USCIS might question it. Many times, badly written business plan led to the case rejection.

Immigration attorneys love to recommend this type of visa. It is a visa that requires no creative thinking or creative writing on their behalf. Furthermore, applying for this visa is easy and usually, it's not the Immigration attorney that is actually writing it, but a paralegal who is getting paid very little. Immigration lawyers usually recommend this visa because they know you will fall for the following promise: "With L-1A you can go to a Green Card directly". Is that so? It's actually like that in very certain cases.
In my opinion, many immigration attorneys, or "template attorneys" just love to redo what they were taught and continue with the same templates.
In order to qualify for L-1A Visa, you would need to provide evidence that:
You have been working for a qualifying organization abroad for one continuous year within the three years immediately preceding his or her admission to the United States; and

You seek to enter the United States to provide service in an executive or managerial capacity for a branch of the same employer or one of its qualifying organizations.
Executive capacity – generally refers to the employee's ability to make decisions of wide latitude without much oversight.
Managerial capacity – generally refers to the ability of the employee to supervise and control the work of professional employees and to manage the organization, or a department, subdivision, function, or component of the organization.  It may also refer to the employee's ability to manage an essential function of the organization at a high level, without direct supervision of others.  See section 101(a)(44) of the Immigration and Nationality Act, as amended, and 8 CFR 214.2(l)(1)(ii) for complete definitions.
To renew the visa you must provide mostly the same documentation as during the initial filing, however, you need to provide the evidence that company has developed.
In order to switch your visa to a Green Card you should meet the following criteria:
Show that your business exists. You pay taxes, etc.

Show your business has grown.
If you have questions, contact us.