An immigrant is said to have been granted a green card when they are assigned the status of a lawful permanent resident in the U.S. This means the immigrant is authorized to live and work in the U.S. on a permanent basis. The USCIS requires immigrants to carry their permanent resident card which is known as the green card.
Green Card benefits and Consulting an Immigration lawyer in LA
Obtaining a green card has various benefits listed below that an immigrant can enjoy, in addition to living and working in the U.S. Although with immigration policies becoming more stringent, it is advised to consult an immigration lawyer in LA, if you are an immigrant located in Los Angeles.
Immigrants have the right to sponsor their family members who are applying for their own green cards.
Immigrants can travel outside the U.S. and return without causing any harm to their status.

An immigrant can apply for permanent U.S. citizenship, once they have their green card for 5 years.

After completing 10 years of work, an immigrant is also eligible to receive Social Security benefits.

The green card holders are also eligible for in-state tuition rates.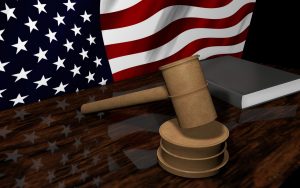 Green Card Application Eligibility
It is also important to find if a petitioner is eligible to apply for green card application. Hence, it is necessary that they meet the following requirements:
The immigrant should belong to one of the categories listed on Immigration and Nationality Act (INA);

A qualifying petition should be filed and approved for the immigrant;

An immigrant visa must be available for the petitioner;

The immigrant should be eligible to receive admission to the U.S.
Green Card petitioner usually has to file for to different types of forms, which are an immigrant petition and a Green Card application is often referred to as Form I-485.
Some of the most common types of forms are: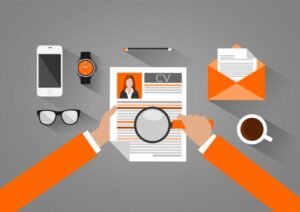 Most applicants have to apply through a general green application process which comprises of the following steps:
A sponsor or petitioner must file the green card application for the beneficiary. In some cases, the beneficiary is eligible to file for themselves;

Once the immigrant petition is approved by USCIS, and if a visa category is found available for the petitioner, the petitioner then either files for a Green card application with USCIS or a visa application with U.S. Department of State;

In the next step, the beneficiary is asked to attend the biometrics appointment to demonstrate evidence of fingerprints, photo, and signature;

Next, the immigrant is asked to attend the interview at USCIS;

In the last step, the USCIS declares their decision on the immigrant's application.
In order to apply for a Green Card in Los Angeles, it is suggested to consult an immigration lawyer in Los Angeles. The green card application process is one of the most crucial and sensitive processes which requires the beneficiary to gather all the documents and fill the application without any errors, to have no RFEs.
Another way of obtaining a Green Card in Los Angeles is by applying for B-1/B-2 Visa extension. The duration of a B-1/B-2 Visa is usually 6 months and once that has expired, the non-immigrant can request for an extension of B-2 Visa which is available in increments of up to 6 months. There are a few ways of converting B-1 Visa to other visa types to extend your stay in the U.S. Most commonly tourists enroll in universities to change their status from B-1/B-2 Visa to F-1 Visa. Other common types of visas that B-1/B-2 candidates convert to are the O-1, E-1, L-1, start-up Visa, or even the EB-1 depending on your credentials and the documents that you can show as evidence.
If you need help with visa application process, contact us.