Thinking of moving to the United States? Here are a number of changes that the Trump administration has led recently, which is worth getting acquainted with.
Several months have gone by since the elections in the U.S., and it appears that the new American president has brought with him some new ideas: regulations against the entrance of immigrants from a number of Muslim countries, the appearance of racism in the streets, anti-semitic demonstrations and a general atmosphere of nationalism and xenophobia.
On the other hand, the president desires to bring America back to its grandeur. He also understands that the absorption of strong brains of bright students, of entrepreneurs and individuals who are in development and research, will only benefit the economy and strengthen America.
Has America become more open to entrepreneurs? Or, difficult and more restrictive in the winds of nationalism that have been sweeping it?
It seems that two contradictory forces are at work here. A deeper look will show us that America wants immigrants, but it wants quality ones. Yes, it makes the process of immigration more intricate, but those who know how to present his achievements properly, the way in which he can contribute to the American economy and society, America will be happy to welcome him. However, the new laws in the Trump era may become a burden on the entrepreneurs who are under the definitions that the administration is suspicious of.
From the beginning of the year 2017 there is a line of optimistic news in immigration, but simultaneously there are new restrictions that one must be aware of and know how to prepare for. In this editorial, we will review what has become news, particularly regarding Israelis.
We'll commence with the "good" news. From the beginning of 2017, there is a series of significant progress and benefits for entrepreneurs and business people who are asking to immigrate to America.
Startup Visa – A New Status For Entrepreneurs And New Companies Owners
In January the government of the U.S. advertised the final ruling in regards to the fact that America welcomes into its borders entrepreneurs and their families, especially those that have American investors. The new ruling will be made valid on July 17, 2017.
Who is destined to get a new status?
The new status is destined for entrepreneurs that set up a company and who are applying for a visa to bring their company into the United States. These entrepreneurs can get a temporary status which enables them and their families to stay and work legally.
For how long do you get the status?
For a period of 30 months. You can extend it for a period of additional 30 months.
A total of 5 years.
Who gets it?
The entrepreneur, his/her spouse, and their children.
The major conditions for acceptance:
The entrepreneurs must show a successful round of American investors. The sum of money must be 250, 000 minimum.
The entrepreneurs must prove that they own 10% of the company/
The company was founded at least 5 years ago.
Additional details on the government site.
Significant Easement In Receiving a Green Card With NIW/EB-2
Actually, we are talking about that for some reason or other hasn't reached the headlines. Quite a few Israeli entrepreneurs succeed in receiving a green card as a result of the new easing up. Every entrepreneur or professional worker with a high academic degree, which contributes highly to the United States, can be eligible. The employee or entrepreneur must demonstrate a significant contribution to the industry in which he operates.
What is NIW/EB-2?
It is a green card status for ten years. It is a status professional with high degrees, such as doctors, scientists, researchers, and also entrepreneurs who change America's future for the better.
NIW is short for National Waiver Interest, meaning the American national interest in those who work with the goal of changing America for the better.
So what has changed? Up to now, getting a NIW was possible only for those who were employed. Nowadays, those seeking NIW do not have to show that they are employed. Until now, mainly doctors or researchers who have been employed in America could acquire a green card on the basis of employment. This cake grew significantly, and immigration attorneys in the United States do report a significant increase in the number of requests.
For entrepreneurs, to receive the status, they must provide a clear proof that they do change America for the better. According to the easements that have been made public at the beginning of 2017, the entrepreneur must be in the position to change America for the better, meaning that according to the easements that were publicized, the duty to prove that is no longer needed. However, the entrepreneur must only be in the position to change America for the better. This is a huge difference and many entrepreneurs profit from it, mainly in the fields of medicine, transportation, security industry, internet and others.
For further details about the easements, you will find here.
The E-2 Visa – Confirmed For Israelis (Soon to Be Valid)
This is a visa for investors who invest small sums of money. It was acceptable to think until now that it is possible to get a green card on the basis of investment for the sums of half a million dollars and up. Thus, the E-2 Visa allows entrepreneurs or business people to invest about 50,000 dollars and receive a legal status for them and their families. It is true that the law is not valid yet, but from information that was advertised by the immigration authorities, the government of the United States has already confirmed Israel, as part of the countries whose citizens can request the visa. We are referring to a short period of time in which the matter is stuck in bureaucratic processes, and it seems that in the approaching months, Israelis will be able to start requesting the E-2 Visa. Up to now, many Israelis who have foreign passports have immigrated to the United States with the E-2 Visa.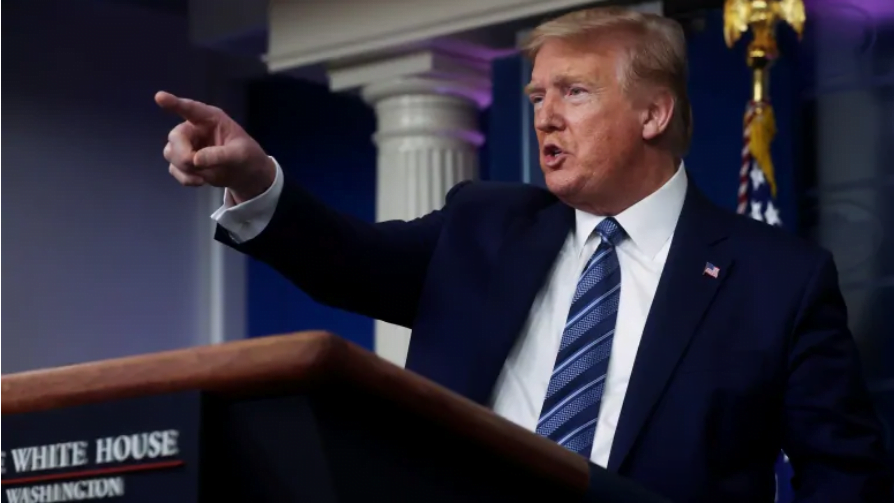 New Difficulties
True, there are new difficulties as well. Since Trump became president, immigration turned into a loaded issue. Muslims feel they have a greater hardship immigrating to America, and there are reports of growing anti-Semitism. America is not what it was before 9/11, 2001. Indeed, since The Twin Towers fell, immigration to America has turned into a bureaucratic laborious process. The hardening process began already over a decade ago, and Obama actually broke all records when he deported more immigrants that every other president in the history of the United States.
Trump's mission seems clear – keeping the Muslims and all the illegals away, and correspondingly, create more jobs for Americans. Unfortunately, many people from Israel get hurt from a series of decisions made by Trump. Particularly, regarding the H-1B Visa. Those getting hurt are those requesting the H-1B Visa from Israel who are mainly employees of high-tech companies and students.
Students? Yes. There are thousands of Israeli students in the United States, some of them attending leading universities in the U.S. After graduating, the students get a work permit for a year. This temporary work permit is called OPT.
In the course of the OPT year, every professional employee can file a request for an H-1B Visa. There are about 80,000 quotas for the H-1B Visa for the year 2016, and there are over 260,000 requests for this visa. Therefore, the chances of receiving the H-1B Visa are less than 30%.
In fact, American companies know how to employ foreign workers only with H-1B Visa. This is a grave problem for Israeli students who graduate with huge loans and have a less than 30% chance to get employment.
A week ago, President Trump canceled the H-1B Visa candidates' ability to request "a premium request", which enables candidates to know quickly if they received the visa or not. This creates a greater uncertainty and primarily, a difficult psychological problem for the job seekers.
To conclude, there are positive trends stressing that America expresses a growing interest in bright brains and people who have the ability or even only embody great potential to contribute to America. However, the way the immigration authorities filter those people may hurt high-profile people as well, whose backgrounds have details Americans are suspicious of. Up to now, Trump's policy is clear, and it is quite apparent that he is not going to make additional changes for the worse. Quite contrary. The present trend is that a proper presentation of the professional experience and potential of the immigrant to contribute to the American economy, alongside with smart humbling of aspects that might hold back the permit of visa confirmation, will facilitate an easier process of immigration for the right people.