Form I-485 is referred to as the Application to Register Permanent Residence which is used either for filing permanent legal residence in the U.S. or to adjust one's permanent resident status. If you are already in the U.S. and you are not asked to return back to your home country, it is referred to as obtaining a green card or a permanent legal residency or adjusting one's permanent resident status.
Form I-485 and Application Process for obtaining a Green Card
The application process for applying for a green card or a green card renewal application involves several steps and filing of different forms.
I-485 is one of the most important forms while filing for legal citizenship. The next most important document is the Form I-130 if the applicant is obtaining the green card through their family member, who is either a lawful permanent resident of the U.S. or a citizen. The petitioner files for Form I-130 with USCIS and they are asked to demonstrate the evidence of their family connection with the applicant. Once, the Form I-130 is submitted and approved, the applicant is required to complete and file Form I-485.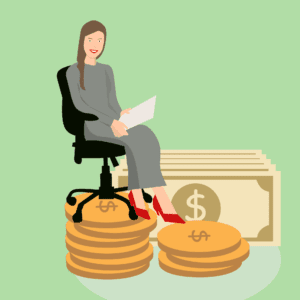 Form I-797 and Green renewal application
On the other hand, USCIS sends Form I-797 to all applicants once they have received their application. It is referred to as the receipt letter, on receiving an application petition to communicate with the applicants. Form I-797 is mailed 2-3 weeks after submission of the application by the petitioner. Form I-797 is mailed to all recipients but the message communicated could be different. Form I-797 may have different purposes ranging from a receipt to notify applicants that their form is received or it could be a request for providing additional evidence. Form I-797 could also be a letter notifying the applicant about the schedule of their appointment with details like time and date. Also, there are 7 different types of I-797 forms with a specific purpose. These forms are named:
Form I-797 – Standard Notice of Action
Form I-797A – Replacement for an I-94 Form
Form I-797B, (on submitting I-140, Petition for Alien Worker)
Form I-797C, (Important Information)
Form I-797D, (Benefit Card)
Form I-797E, (Request for Evidence)
Form I-797F, Transportation Letter – (Travel Permit)
With regard to Green card renewal application, the most important Form is referred to as the Form- I-90 or the Application to Replace Permanent Resident Card. It is advised to start the application process 6 months before the green card is expired. For filing Form I-90, the applicant is required to pay $455 and USCIS may even require the applicant to pay another $85 if they require the applicant to appear for biometrics again. 
Once the I-90 is filed, USCIS will mail the applicant Notice of Action also known as the Form I-797 which is the receipt confirming the application about 3 weeks later, is submitted as explained above. USCIS processing time has changed to 13 months since June 2017 to process green card renewals. Later, USCIS will also mail the biometrics appointment notification to the applicant. Lastly, USCIS does not require interviews for green card renewal process. In case, the applicant is arrested or convicted of a crime, they might require an interview.
If you have questions, contact us.