There are a few different ways to convert your current non-immigrant visa to a Green Card or permanent resident. USCIS gives first preference for O-1 Visa to people with exceptional skills in the arts, sciences, business, education or athletics or a researcher/professor or an individual with a multinational in the executive or managerial capacity. In the television and motion picture industry, preference is given to someone who has won accolades or has credits nationally or internationally. The O non-immigrant Visa is classified into different types O-1A, O-1B, O-2, and O-3.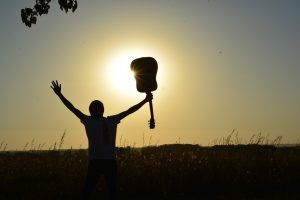 The criteria to be eligible for converting O-1 visa to a Green Card includes recognition by a national or international organization and the non-immigrant has temporarily come to work in the US in their field of expertise. In order to be eligible for an O-1 Visa in the motion picture and television industry, the individual should be recognized as someone with an outstanding record or should be a leading name in the motion picture and television industry. There are other pieces of evidence that are required for a beneficiary to qualify, which can be seen on this link. Green card through employment is also obtained when the individual works full time in clinical practice in an underserved area while meeting other eligibility criteria. Another type is the immigrant investor visa, in which the immigrant invested or is in the process of investing at least $1 million in a US-based enterprise, which could create employment opportunities for at least 10 employees.
Obtaining Green Card through Family
Green card can also be obtained through family relations like being a spouse of a US citizen, which is also the most common path and it can be referred to as the marriage Visa. Unmarried children under the age of 21 or parents of US citizens who are at least 21 years of age can also obtain it without any strenuous process. Other family relations like fiancee (K-1 Visa) of a US citizen or fiancee's child (K-2 Visa) are also eligible for a Green card. A widower, abused spouse, child or parent of a US citizen can also obtain Green card, by self-petitioning under the victim of battery or extreme cruelty (VAWA).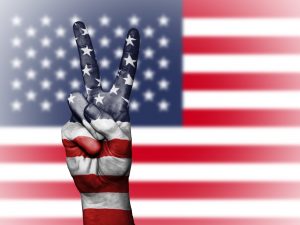 B-1/B-2 Visa extension and obtaining Green card
Non-immigrants visiting the US for travel or business purposes are stamped with the B-1 Visa which is valid for 6 months. The tourists can also file a B-1 Visa extension for another 6 months, which is referred to as the B-2 extension. While submitting the B-2 extension form, it is important to prove that the non-immigrant has maintained the status of a tourist in the past 6 months. To provide the evidence for B-2 Visa extension, the individual should submit documents like stay in hotels, hostels, Airbnb receipts, car rental receipts, bus or plane tickets. USCIS accepts the application until 1 day before the visa expiration, as long as they receive a FedEx package with the application material. The easiest way to obtain a Green Card from the B-1 visa is to get married to a lawful permanent citizen and obtain the status as a spouse. Another way to obtain a Green card is by converting the B-1 status to L-1 Visa by seeking employment in a managerial or executive capacity with the US branch of a company abroad. In order to extend the B-1 visa for more than the time indicated on the Form I-94, the beneficiary should submit the Form I-539 to USCIS, which is the application to change or extend the non-immigrant status with the supporting documents. For more detailed information, please refer to the B-1 and B-2 Visa page.