Customs and Border Patrol (CBP) Officers are the one in charge for a visitor's duration of stay in the United States based on the stated purpose of entering the country. A visitor's period of stay is usually short term under the B-2 Visa category and the visit purpose is leisure based involving activities like vacations, touring schools, healthcare related visits and visits to family and friends. The duration of the visitor's stay will be indicated on the departure portion of Form I-94 Arrival-Departure Record, which is returned along with their stamped passport at the time of their entry into the U.S. B-2 Visa holders are usually issued an initial 6 months period of stay. Only in rare cases, the initial period of stay can exceed 6 months. If a B-2 holder was found admissible to the U.S. and has been issued the departure section of their Form I-94, they will be granted a duration of stay for a minimum of 6 months regardless of the amount of time requested. If a visitor is required to stay in the United States beyond the period authorized on the Form I-94, they may obtain an extension of stay that can be granted in increments of up to six months.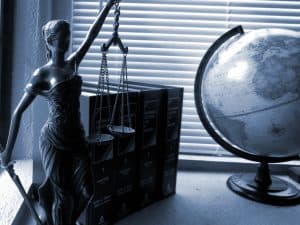 B-2 Visa Application Process and Immigration Lawyer in Los Angeles
Due to the complications involved in the immigration process, it is highly recommended to work on the process in coordination with an immigration law firm in Los Angeles, CA. You have different options to prepare your application. You can hire the best immigration lawyer in Los Angeles or you can consult an immigration office in Los Angeles, CA. Hiring an immigration lawyer in LA or immigration law firm in Los Angeles can make the application process smooth for you, with more chances of getting your desired visa type under professional supervision versus doing it yourself.
As specified on Form I-94, the tourist must depart the U.S. on or before the last day they are authorized to remain in the U.S. If they fail to do so, it will result in being out-of-status, which may cause them to be ineligible to receive a visa to enter the U.S. in the future.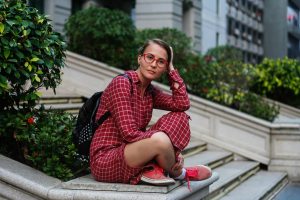 B-1/B-2 Visa Extension Application
To secure an extension of stay the visitor will be required to submit Form I-539 Application to Extend/Change nonimmigrant Status, along with the relevant supporting documents to USCIS. For B-1/B-2 Visa extension, again it is recommended to consult an immigration law firm in Los Angeles, CA. You can find the instructions to Form I-539 here and the form itself here. You should file Form I-539 at least 45 days before your duration of stay expires.
The following should be submitted alongside your Form I-539:
your original Form I-94;
a description of your means of financial support while visiting the United States (include any relevant documentary evidence, such as bank or financial records); and
a written statement explain the following in detail:

the reasons for your request,
why your extended stay would be temporary, including what arrangements you have made to depart from the U.S., and
any effect the extended stay may have on your foreign employment or residency. For example, you may want to explain how you can be absent from your job for such a long period of time.

A check or money order for the $290 filing fee for Form I-539 should also be submitted. The following guidelines must be met when preparing the check or money order:

The check or money order must be drawn on a bank or other financial institution located in the United States and must be payable in U.S. currency; and
The check should be made payable to U.S. Department of Homeland Security.
A valid passport is required, if in case your passport is invalid you will be required to submit a written explanation along with Form I-539. If you fail to complete all the information on Form I-539, it may result in your request for extension being delayed or denied. You can send your Form I-539 via E-filing or filed by mail. If you are submitting Form I-539 and the supporting documents by mail, you will need to address them as follows:
For US Postal Service deliveries:
USCIS
P.O. Box 660166
Dallas, TX 75266
For Express mail and commercial courier deliveries:
USCIS
ATTN: I-539
2501 S. State Highway 121 Business Ste 400
Lewisville, TX 75067