O-1 Visa Processing Time & Premium Processing
The O-1 visa is a nonimmigrant visa that allows foreign nationals with extraordinary ability to leave and work in the U.S.
During the term of visa, you can work in the U.S and travel freely in and out of the U.S. What is even more important you are not required to prove that you intend to return to your home country residence when your business in the U.S. is completed. Furthermore, the visa holder may adjust their status from a temporary worker to permanent residence in the United States.
Your O-1 visa petition processing time might take anywhere between 15 days to 8 months. Below you can find the breakdown and the estimated processing time for each stage of the O-1 visa application.
I-129 Petition Filing and Processing: Anywhere from 2 to 3 months;
Once you have an employer ready to sponsor your visa, you must file I-129 Petition for Non-immigrant Workers. Compared to other employment-based applications, you do not need to participate in a lottery or labor certification process, making the O-1 visa processing time relatively shorter than some other non-immigrant visas.
However, the petition must be submitted with evidence to prove you meet the requirements for the particular subcategory of the O-1 visa. This depends on your individual situation, which you should always consider if you think the O-1 visa might take months to provide the right pieces of evidence in favor of your petition.
The standard O-1 processing can take anywhere from 2 to even 8 months, depending on the USICS service center that processes your petition. You can check the current processing time of the I-129 form here. The I-129 form should be filed with the USCIS at least 45 days before your intended start date for employment.
O-1 Visa Premium Processing: 15 Calendar Days
If you are in a rush or you just do not like to wait, the USCIS has an optional feature to expedite the O-1 visa processing time. With premium processing, your petition's processing time will be shortened to 15 calendar days for a fee of $2,500. This will require filing form I-907. Importantly, you can upgrade your case to premium processing, even if your case is already pending with the USCIS.
Consular Processing: Processing Time Varies 
If you are in the US you do not need to leave the United States to get the O-1. You can simply request the USCIS to change your current status (such as F-1, B-1, H1B) to O-1. If your case is approved, you will receive an approval letter with a new I-94. You do not need to leave the US to "activate" your O-1.
If you are outside the US, you will need to get a visa stamp to enter the US and start working for your employer. The estimated visa processing times across different consulates vary widely. Depending on the workload at the embassy and your level of preparedness in booking and attending your appointments, on average, the overall consular processing time should take a few weeks. The process includes the following steps:
DS-160 Form
You will need to file a DS-160 Online Nonimmigrant Visa Application and pay the required visa fee. The supporting documents and filing fees for consular processing depend on each applicant's country of origin and specific visa category.
Schedule Your Visa Appointments
IMPORTANT: The US has decided to waive for selected visa categories (including O-1) the in-person interview which is the last step in the US visa application process. Read more here.
If you are not eligible for an interview waiver, you will need to schedule an interview for yourself and all your dependents. After scheduling the interview, you will receive a notice from the embassy detailing the interview's date, time, and venue. Apart from certain country-specific documents, you will need to attend the interview with the following O-1 visa-related documents:
Your visa interview appointment notice;
Receipts of all the filing fees you paid;
Your photographs, which must meet these requirements;
Proof of your employment with a U.S. employer (e.g., an employment letter);
Proof that you meet the eligibility criteria for extraordinary achievement (ensure that it is the same documents submitted by your employer for the USCIS petition);
Proof of a qualifying family relationship with your dependents.
Attend Your Visa Interview
Ensure that you attend the visa interview as scheduled and answer the questions truthfully and correctly. While several steps are leading to the visa interview, which is the last stage of the application, fortunately, the interview itself can take as little as 20 minutes. After the visa interview, you will most likely receive a decision on your application. If your visa is approved, you can enter the United States to start working for your employer.
How much does an O-1 visa cost?
The governmental fees for an O1 visa are as follows
Form I-129 (Petition for a Nonimmigrant Worker) fee: $460
Premium Processing fee (Optional): $2,500
Form DS-160 (Online Nonimmigrant Visa Application) fee: $190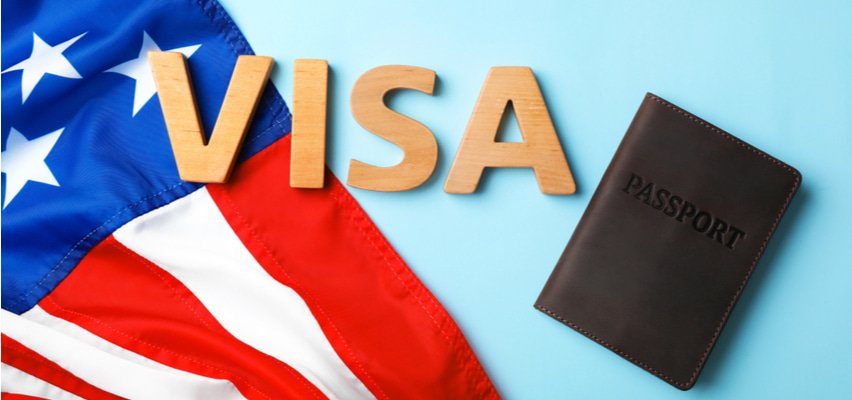 Requirements of the O-1 Visa
The O-1 visa is for people who possess extraordinary abilities in the sciences, arts, education, business, and athletics.
Because the exact definition of extraordinary can easily be up for debate, the USCIS defines it like this: "demonstrating a level of expertise or distinction indicating that the person is one of a small percentage who has risen to the very top of the field of endeavor."
To obtain an O-1A visa, you must be able to submit evidence of three of the following items, in order to prove your extraordinary abilities:
Receiving international or national prizes that display your achievements.
Membership in an association requiring outstanding achievements.
Published material in a journal or other media about you and your work.
Major contributions of significance to your field.
Authorship of scholarly articles that appear in professional journals in your field.
High salary that indicates your extraordinary ability.
Being a judge or panel member reviewing the work of others.
Critical role in a distinguished company or organization in your field.
These lists, while strict, are not exhaustive. For more information about O-1 visa requirements, take a look at our article!
O-1 Visa Duration of stay
The O-1 visa has an initial stay period of up to three years, which depends on the time of your contract. After that, you can apply for renewals and the government may grant you unlimited extensions up to one year. This means the total stay for the O-1 visa varies greatly.
Conclusion
With premium processing, your case can be adjudicated as quickly as only 15 days! Even though the premium processing is a fast way for your petition, it does not mean that your petition will not be reviewed as thoroughly as any other case. The best way to ensure that your pieces of evidence consist of a solid and waterproof case will be to contact our consultant to handle the specifics. From analyzing the O-1 processing time to ensuring that your case is supported by the best evidence, a Pass Right is invaluable to O-1 applicants.
To get in touch, complete this contact form.
FAQs
What happens if the O-1 employment contract's conditions change?

If there have been any important changes in your employment terms and conditions, such as: include changes in worksite location, adjusting from full-time to part-time, tangible changes to your job duties, your employer will need to file an amended Form I-129 to reflect the changes.

What are the potential challenges to consider?

There are two most common challenges regarding O-1 visa: Changing employers – If you are going to change employer while in the U.S., your new employer must file a new Form I-129. If this request is denied and you have left your former employer, you will need to leave the US. Family members –You may bring only spouses and unmarried children under the age of 21 to accompany you in the U.S. . Additionally, a family member with O-3 visas is not allowed to work while they are in the U.S.

How long will it take to complete the document issues?

It really depends on the individual case, however, the whole O-1 process usually takes 2-3 months

How much does the premium processing fee cost?

Using premium processing will require an additional fee of $2,500