Ladies and Gents, I introduce you to my friend and colleague: Erin Green, Esq.
The son of Ron Green, Maccabi Tel Aviv and Israeli National Basketball Team star, Erin came to Israel after law school to play basketball and take a break from the law. With the blessing from the law firm he worked for after law school in Miami, he took a year off to be in Israel. After a tough year playing in Hedera and Afula, Erin decided he needed to spend more time in Israel and never returned to Miami. Instead, he moved to Tel Aviv, and was hired by Kan-tor & Schwartz (now Kan-tor & Acco), as a Corporate Immigration Attorney. He got into modelling and the jet set life of Tel Aviv, and ended up staying in Israel for 12 years.
Erin left Israel to work briefly for Ernst & Young in Toronto, and then took a job in Dallas for Infosys, where he built the billion dollar IT company's internal immigration team. He eventually served as Of Counsel to Arnall Gregory & Golden in Atlanta, and is now consulting and working for select corporate clients. He is married to one of the most beautiful Israeli women I've ever seen, and has three children born in three different countries. He has been quoted in media and gives lectures on various corporate immigration issues all around the United States. He agreed to my sit down interview.
The interview with Erin Green
Liran: I understand you graduated from law school and worked for a year in a law firm before coming to play basketball in Israel. How did that happen?
Erin: Good question. I met an Israeli basketball player while playing basketball at the park on Sunday on Miami Beach. He kept convincing me to take a year off and sign with his agent in Israel to play. I had a great first year job in corporate defense litigation in Miami and loved it, but always had a passion for basketball and it turned out to be a great time to get away for a year and also see Israel for the first time where I had relatives on my mother's side.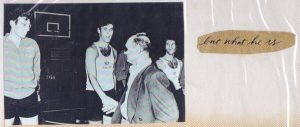 Liran: How did basketball go? Where did you play?
Erin: Basketball was tough at the beginning. I first signed with Maccabi Hadera, but I had a hand injury. I was then moved to Hapoel Afula where I spent the better part of a year. Basketball can be frustrating when your team is losing, and team's then have less incentive to pay the players. After a rough first year in Afula, I decided to move to Tel Aviv instead of returning home. I then played for Maccabi Rehovot, Elitzur Bat Yam, and Hapoel Tel Aviv. My best two years came when I played for Ironi Ben Yamina. I was lucky to have the best coach in Israel, Coach Ram Hadar and the management in Bin Yamina was top-notch. We had great teams and were constantly at the top of our division. Unfortunately at the end of my second year, I tore my ACL in the most important game of the year against Yarca. I rehabbed for a year and finished my career with Atzma Modiin. Overall I enjoyed pursuing my passion and playing basketball in Israel. I had a lot of good teammates and was able to see the whole country as we travelled to play everywhere.
Liran: Erin, how did you get into corporate immigration?
Erin: After I moved to Tel Aviv, I needed a day job because the basketball salaries were lower in and around Tel Aviv. I answered a job placement in the Jerusalem Post for a Kan-tor & Schwartz and they hired me as an Associate. They allowed me to continue to play basketball as a second job, and it worked out well.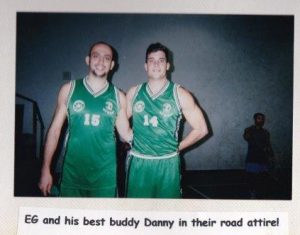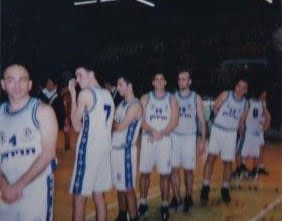 Liran: Tell us about your time at Kan-tor and Schwartz/Acco?
Erin: I knew nothing about U.S. corporate immigration when I started, but learned quickly and incorporated my writing skills into well-versed immigrations drafts and petitions. I kept accelerating in the firm and gained responsibility and awards. When I started (1999), the Israeli high-tech boom was in full force and it seemed every IT start-up company in Israel came to us to secure them L-1 status in the U.S. I was the guy to write these initial "new company" L applications, and after hundreds of applications became an expert in the L-1 field. I also spent a lot of time procuring E-1 visas for Israeli companies, and was at the U.S. Embassy every Thursday morning to represent E-1 applicants. After seven years I went out on my own, but shortly after the Kan-tor & Acco split, I partnered with Tsvi to co-found and build the U.S. immigration department of Kan-tor & Acco. It has turned into a thriving practice headed by my former colleague Cindy Azoulay. Tsvi Kan-tor was a great mentor and friend, and I always cherish the many years of our professional relationship together.
Liran: Tell us about your involvement in one of the biggest corporate immigration operations?
Erin: I love challenges. I left the law firm world and joined Infosys when it needed a U.S. Immigration Compliance expert. In a short time I became the Head of U.S. Immigration. I built and oversaw probably the largest in house Immigration operation in the U.S., with approximately 50 subordinates at one point. I gained a lot of valuable corporate experience in this role. Instead of having many clients I had one client of 190,000 global employees and 20,000 in the U.S. The volume was immense and I worked with and advised every functional corporate group in the company. Most of the U.S. employees maintained H-1B or L-1 visas or were in a green card status. The challenge was immense but I assembled a great team of subject matter experts and we maintained compliance and built meaningful employee customer service and operations practices, as we revolutionized the immigration function at Infosys.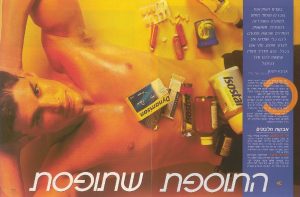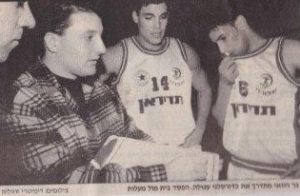 Liran: How do you read the current landscape with Trump?
Erin: I have been lecturing a lot about this topic. Trump has certainly raised immigration awareness. On the corporate side, its interesting; since Trump has taken office there have been a lot of bi-partisan proposals put forth in both the House and Senate. Most proposals have a centralized theme in curbing abuse with regard to the H-1B, and to a lesser extent the L-1 visa. For the IT industry especially, these two visas have become extremely sought after. The main issue has to do with protecting the American worker from H-1B and L-1 workers whose impact seems to lower salaries at certain levels in the U.S. Normally, with immigration reform there is usually comprehensive legislation that would include business immigration. But as we have seen Trump is a deal maker and a doer, and given all the hype surrounding the H-1B, it could be possible to get a piecemeal bill on business immigration or the H-1B visa program alone. So far, the H-1B visa remains pretty much status quo. I think it's a matter of time not a matter of "if", that we see changes to the current H-1B landscape.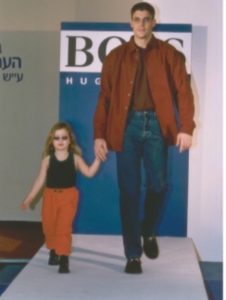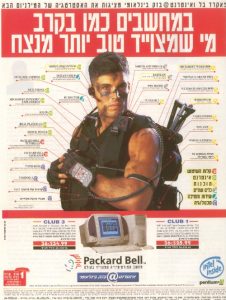 Liran: What sets you apart from other immigration attorneys?
Erin: First, I am strictly a corporate immigration attorney. I don't practice in criminal immigration, asylum, etc. I have dedicated my entire career to counseling companies regarding their visa/relocation needs and strategies for their employees. Thus I have a wealth of knowledge in this area of the law. Secondly, I am transparent. Some clients do not want to bother with details or strategies and just want to get from point A to point B. This is fine, however most clients want to know about the process, the strategies and exactly what I am doing and why I have chosen that approach. I provide this level of transparency up front in consultations that are always free to the client and easy for them to understand. I believe in flat-fee billing for my services and because I have been focused on this niche area of the law for so long, I have the knowledge and expertise regarding the process to understand what is the best approach for the client. I am honest enough to turn down cases that are extremely weak or have too many red flags. Finally, I have an un-paralleled track record of client service both in law firms and in my internal corporate role. My awards and accolades speak for themselves, and I personally draft the petition letters for all of my clients. I am available to my clients by cell phone 24 hours a day, and dedicate myself to each case in its entirety.