A look at the role of immigrants in driving forward American innovation in the past and present, so that we can influence the future.
There is a persuasive and compelling narrative in contemporary society that immigrants "steal jobs" and are a negative influence not just on the economy, but society as a whole. And it this myth that is used to bolster the argument that immigrants are to be blocked and prevented by any means necessary from entering a country, a sentiment that is sadly all too prevalent in the United States.
PassRight is an immigration helper
However, at PassRight we exist not only to ease and expedite the immigration process, but also to debunk false assumptions that surround the entire immigration process. A rather large task, but one that we genuinely do believe to be of immense importance and that has touched us personally. Perhaps unsurprisingly, we were founded by an immigrant, an entrepreneur from Tel Aviv, who after launching a successful entertainment business "Recast" was unable to expand into the United States. This was despite backing from influential individuals within both Hollywood and Silicon Valley because he found himself unable to gain a green card. And it was only after spending tens of thousands of dollars on attorneys and having to endure a not only financially, but emotionally, draining process, that he was finally able to legally work in the United States. However, this arduous and stressful experience spurred him on to launch PassRight, a platform that helps immigrants gain visas through streamlining and automating the entire application process. And we are proud to say that since launching in 2017 we have helped over 800 immigrants gain access into the US through the help of our innovative and transparent software.
However, what continues to amaze us, as we become increasingly immersed in this world, is the total and absolute misunderstanding about what being an immigrant means. Picture an immigrant in your mind and what do you think about? Probably, your connotations are negative; filled with ideas of the poor, the destitute, or of criminals. However, Liran was an entrepreneur looking to boost and enrich the American economy but blocked by the very laws that are meant to preserve the American people and help contribute to their success. And this is not just one man's experience, a lone case study that proves an exception rather than a rule. According to an article by Richard Fry of the Pew Research Center immigrants arriving in the US over the last five years were some of the most educated ever in history and most countries recognize this.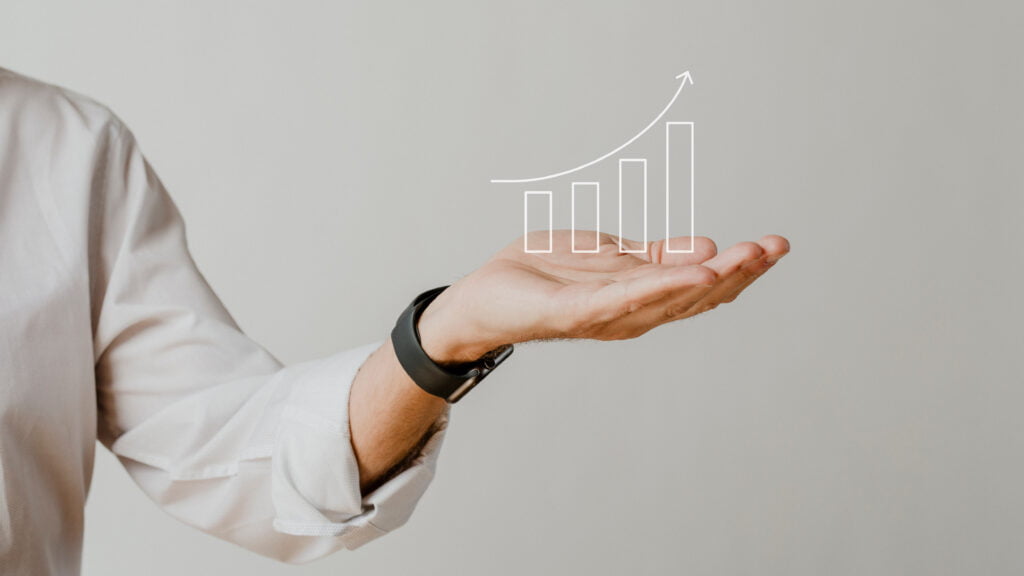 The innovation amount increase because of immigration
As the Sunday Times so poignantly comments, "most countries pursue immigration policies to help spur innovation."
In fact, in a recent report by the The New York Times, it was noted that most engineering PhDs at American Universities go to people born abroad. And not only do they contribute to innovation during their studies but beyond that. As many, even, after their graduation remain in the country and continue to contribute to innovations made by American companies. This point is doubly pertinent as finding visas for students can be particularly challenging as they are not technically coming to work.
Not only is this innovation present at the elite levels of academia, but pervasive across the broad. In a 2003 survey carried out by the National Survey of College Graduates, it was shown that immigrants patent at double the rate of their native counterparts. In fact, just a one percentage point rise in the number of immigrant college graduates in the populations increases patents per capita by a whopping 6%.
And whilst the deficiencies in the American education system go somewhat beyond the remits of this article, in a recent thought-provoking piece published by Yale University and written by Professor Ahmed Musfiq Mobarak who, himself, is an associate professor of economics at the Yale School of Management, an immigrant from Bangladesh and a happy complement to the overall theme of this blog, points out that American secondary schools consistently rank towards the bottom of worldwide league tables both in math and science. Suggesting that America has maintained its position at the cornerstone of innovation thanks to immigrants, rather than despite them.
Which is again supported by more statistics from BRI who point out that close to 40% of all Fortune 500 companies were founded by immigrants.
However, it's not just immigrants themselves who are driving forward innovation, but that of the country as a whole. In a study conducted by the American Economic Review in 2014 that examined the effect of Jewish emigres fleeing Nazi Germany, it would seem that there was a significant increase, in fields entered by immigrants, of a whopping 30% of patents by domestic inventors. This is accredited to the contact between foreign-born and native investors having the opportunity to share and collaborate.
And we can even delve further back into history and move away from American soil as a brief segue way and to tantalise the history buffs amongst us. In the 17th century a whole class of people called the Huguenots were outlawed in their native France by King Louis XIV for reasons we won't go into here. Suffice to say he wasn't best pleased with them. However, his loss was his enemies' gain because, of the 20,000 who went to Brandenburg-Prussia, many were assigned to Prussian towns depopulated due to both the Thirty Years' War and the black death, where, undoubtedly, the Huguenots with their specific skills in textiles and manufacturing had "long-term positive effects on productivity." So much so that a mere 1% increase in the share of Huguenots led to a 1.4% increase in productivity through filling in skills gap that were prevalent in the local population.
There really does seem little doubt that immigrants not only boost innovation due to their own skill sets but also by raising the bar of their counterparts around them. Demonstrating just how vital they are to the overall enrichment of the American economy in history and today.
Read also:
Artificial Intelligence to Improve US Immigration
If you have questions, contact us.