O-1 visas are available for applicants with extraordinary ability who have reached the top of their fields. This category is the most popular choice for self-employed, entrepreneurs and startup founders willing to start their business in the United States due to its versatility and easy path to permanent residence. However, there are a few important steps for startup founders to take before applying for this visa. Read our new blog post to learn more about the O-1 visa for startup founders.
Why an O-1 visa for startup founders?
The O-1 visa is granted to individuals who are deemed to possess an extraordinary ability in the field of business, technology, science, or the arts. This means that you are at the top of your particular field of expertise. In practice, the United States Citizenship and Immigration Services (USCIS) needs to assess that you meet at least three out of the following eight criteria:
Having an essential role in a company – you need to be a critical employee (C-suite and managerial positions are preferable) and the company needs to have a distinguished reputation, meaning that it is recognizable, well established, and/or made an impact;
Obtaining publications about you and your work – this criterion requires the articles to be published in major media (preferably over 1 million visits per month) and focus either specifically or mostly on you and your contributions;
Serving as a judge in a competition or on another professional panel – on top of the usual award shows and pitch competitions, assessing startups as a member of an investment fund counts as well;
Acquiring membership in professional associations – the organization needs to require significant achievements to apply for a membership, meaning that it is exclusive and consists of relevant and successful individuals;
Commanding a high salary in your field of expertise – if you are in the top 10% of earners in your occupation (as compared to other similar specialists in your country) you will most probably meet this criterion. Founders can use their equity in their company instead of the salary or as an additional argument;
Receiving awards for excellence in your field – on top of the traditionally understood awards, venture capital funding or getting accepted into a prestigious accelerator is often viewed as equivalent to an award;
Authoring scholarly articles published in major media – research papers published in peer-reviewed journals, as well as relevant articles in other major media outlets, can qualify;
Making original contributions to your field – is one of the toughest criteria to achieve, since it is completely subjective. In essence, this relates to the importance of your work. Creating new products, services, solutions, acquiring patents, or furthering research in your field will help you prove this criterion.
An O-1 visa is certainly a very attractive option in comparison to a typical B-1 visa or the Visa Waiver Program since it does not limit you nearly as much, allowing you to live and work in the United States for three years, growing your company. It can also be further extended if your work requires it. It also gives you a head start if you decide to apply for permanent residency in the form of a Green Card since the USCIS looks more favorably upon O-1 visa holders.
It is crucial to remember that the petition for an O-1 visa needs to be filed by a company, acting as both your employer and sponsor. It cannot be filed directly by the applicant because the regulations do not allow self-petitioning. On the bright side, you can use your own U.S.-based company to sponsor your petition. While O-1 beneficiaries may not self-petition, a separate legal entity owned by the O-1 beneficiary may be eligible to file a petition on behalf of the O-1 beneficiary. In this case, you will need to meet additional requirements which we will explain further on.
What you should pay attention to as an entrepreneur?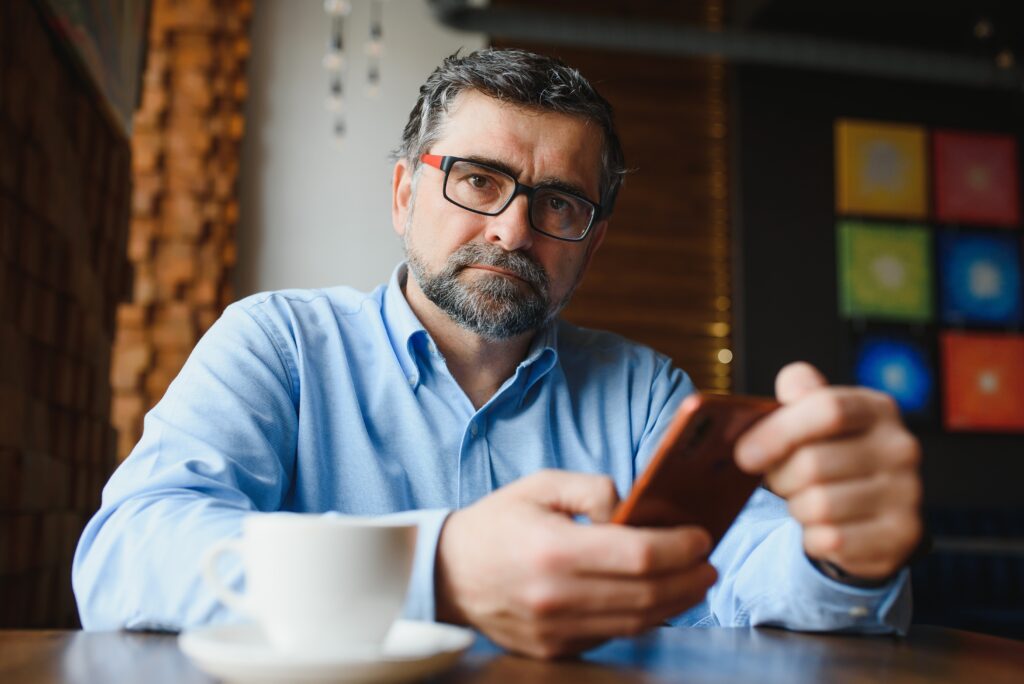 On top of the general requirements, the company owners need to be aware of the existence of additional prerequisites. USCIS will want to make sure that the company was not created solely for the purpose of the petition, and it actually employs or will employ people and conduct business.
Most importantly, you must prove that there is an employer-employee relationship between you and your own company – this legal concept means that you have a person or several people who can exert some form of control over you either through hiring, paying, or being able to fire you.
In practice, this means that you should not be the only person in this organization. If there are other executives or board members (in the case of a board of directors) it will establish that this relationship exists. You can also prove this fact by including company by-laws stating who is able to fire you and other evidence of your work and its supervised nature, such as reviews, comments, or official orders from your boss. Proving that you are the minority shareholder (up to 50% of the shares) is yet another option to meet this requirement.
Here are some of the important factors that you need to consider before applying for an O-1 as a founder:
Establish your company in advance, at least 3 months before application;
Collect all documents (legal documents, EIN, U.S. bank account) in advance;
If you plan to do business in a state other than the one in which you incorporated or formed your business, apply for a foreign qualification;
Create a website and business brochure. This will help an adjudicating officer understand your business and plan of your activities in the United States;
Get a mailing address (a physical or PO Box) to receive mail from the USCIS and other agencies. Preferably it should not be a residential address;
Get a physical address of your company. Each O-1 petition should indicate a place of employment. The term means the worksite or physical location where an O-1 employee will actually perform his or her work. The adjudicating officer may perform an on-line search about your company, including the office address. As such, it is not recommended to use a virtual or residential address as a place of employment;
Collect evidence that the company conducts business in the United States (or abroad) and is operational. This can be established by providing evidence of funding, contracts with customers, letters of intent or media publications about the company.
Please remember, that in the end, each decision is made on a case-by-case basis by the immigration officer assigned to review your petition. However, based on years of experience, we feel confident that if you make sure to follow these principles, you will most likely be able to prove the employer-employee relationship.
O-1 vs H-1B visa for a startup founder
Conclusions
The O-1 visa has proven to be a better option for many entrepreneurs than the more popular H-1B visa and most startup founders qualify for this category without even knowing it. It is also a very good choice for self-employed individuals in their field. However, the application process is complex, and the path for startups is not always straightforward. The startup founder needs to meet certain criteria and establish a bona fide "employer-employee" relationship with other individuals at the company.
PassRight can help you to plan and gather the necessary documents. If you think you meet the requirements to apply for an O-1 Visa, please contact us. We will evaluate your profile for free and explain to you how to prepare the strongest application possible.
FAQ
Is an O-1 visa better than an H-1B for a startup founder?

The O-1 visa is a better option for venture-backed startup founders than the more popular H-1B visa. It enables you to live and work in the U.S. while you grow your startup, avoiding the limitations of H-1B or ESTA. An O-1 visa is also an attractive option for some founders because it ​​also puts them in a great position to apply for permanent residency as a long-term strategy.

Can I self-petition O-1 as a company owner?

Your own company can sponsor you visa. However, it is important to know that creating a company alone is not enough. In a 2020 article on its website, the USCIS explained that "documentation of ownership and control of the business may be requested in this circumstance to verify that the petitioning entity is a bona fide employer in the United States, that the petition is not based on speculative employment, and that the terms and conditions of actual employment qualify for O classification."

What is an employer-employee relationship?

The employer-employee relationship means that there is someone in the company who can hire, pay, fire, supervise, or otherwise control your work. This means that you cannot be the sole operator, manager, and employee. If you are the sole stockholder of a company or the majority stockholder, then this will work so long as there are other individuals or entities that can control you (through firing, hiring, and paying).

What should an entrepreneur pay attention to when applying for an O-1 visa?

The regulations require each applicant to provide "extensive" documentation to show that they meet the requirements of this category. This usually includes evidence of funding, awards, participation in acceleration programs, or contracts with customers. Each entrepreneur must also establish that their company is authorized to do business in the United States and that there is an employer-employee relationship. The applicant must also remember to submit all required documentation including the job offer, advisory opinion, and itinerary of their employment in the United States.