When going for a green card application, the process can be very complex as it takes multiple forms and stages to finally get accepted (or rejected) after you submit your application. The first step is, of course, to file your application and wait for given instructions to your next stage, for example, an appointment.
I-797 Approval notice form
The i-797 approval notice (also called Notice of Action form) is a static form issued by USCIS typically 2-3 weeks or after submitting any USCIS application which conveys a benefit to the applicant. The form itself serves many different aims. It demonstrates receipt of your application, acceptance, request for additional documentation, etc depending on the case/application examined.
The i-797 approval notice is just a receipt form/notification that you don't have to fill but it is used by USCIS to notify you about your application status. It doesn't act as a benefit and you cannot use this to travel or get employed in the U.S until your status has been finalized and you get your green or benefits card.
Still, the form is not useless as it carries a 13-digit code which you can enter electronically to track your status online (there is a USCIS status checker on their official website). It is therefore important to keep that number for future reference. In case you lose it, you'll have to arrange an appointment with a USCIS officer who can communicate with you about your status.
Types of I-797 notice forms
The i-797 approval notice form is available in different variations, depending on the type of application submitted/immigrant category/purpose. Here are the main ones:
Form I-797: This is the typical notice of action that is sent when an application is accepted.
Form I-797A: A similar form to the above that is sent to the applicant a replacement of the form I-94 to alien nationals when they enter US.
Form I-797B:  Notification of action when the applicant submits an alien worker petition.
Form I-797C: The most common form that notifies the applicant of receipt, approval, or rejection.
Form I-797D: A form that carries benefit cards, for example, green card or similar card of status.
Form I-797E: Notice of action send to the applicant for requesting more evidence/documentation. If you've been sent this form, you must submit additional evidence by the timeline specified in the notice or you risk getting your application rejected.
Form I-797F: This a not a notice of action letter but a document that allows the applicant to travel overseas (can be used on its own a proof).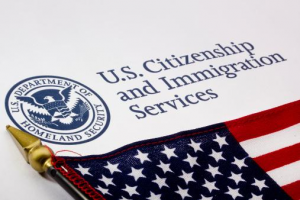 Do all these forms confuse you? If you find the process a bit challenging and confusing, it's best to seek the services of an immigration attorney in your area to help. If you live in LA, for example, it would be wise to consult with best application lawyer in LA as they have the skills and experience to help you submit your applications properly and dramatically raise your chances of benefit card/green card acceptance–it's much better than having to do guesswork or look-up for general direction that may not apply to your case.