Every month the Department of State issues the Visa Bulletin. It indicates which green card applications can move forward based on when the petition was filed. It lets you estimate how long it will take to get your green card. Once your petition has been filed, you'll be able to check the visa bulletin and watch your place in line.
We explain below everything you need to know about this critical monthly update for employment-based immigration applicants.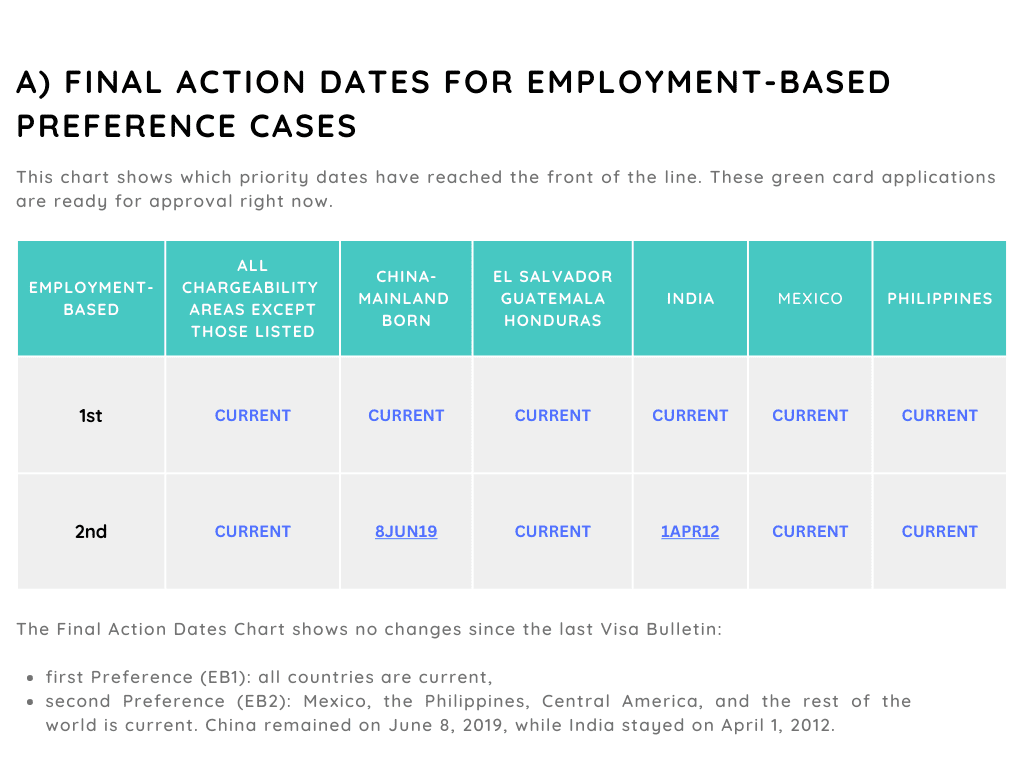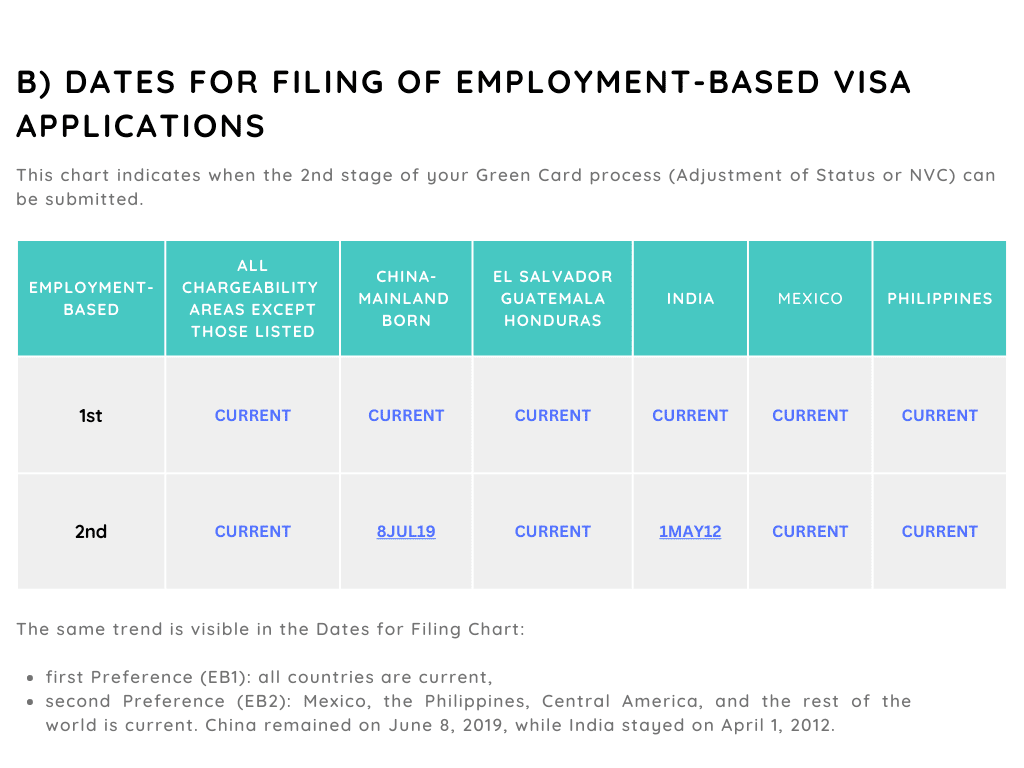 Guidelines on how to read the Visa Bulletin.
The caps on employment-based green cards are broken down into five categories. We will discuss two primary "preference categories":
First preference (EB-1) – priority workers

Aliens with extraordinary ability in the sciences, arts, education, business, or athletics;
Outstanding professors and researchers; or
Certain multinational managers and executives.

Second preference (EB-2) – aliens who are members of the professions holding advanced degrees or who have exceptional ability (including requests for national interest waivers).
Chargeability Areas are divided into 6 categories: China-mainland-born, India, Mexico, Philippines, Central America (El Salvador, Guatemala, Honduras), and the rest of the world. Please remember that when checking the applicable chargeability area, you must refer to your country of birth.
Priority date: Think of this date as your place in the green card line. You can find your priority date on the I-797 form mailed by USCIS approving your I-140 petition.
Current: In the context of the visa bulletin, "current" means that you are at the forefront of the line and USCIS will accept or is adjudicating your case now.
If you want to stay ahead with green card backlogs and wait times, PassRight releases Visa Bulletin updates monthly to keep you updated. December 2022 Visa Bulleting soon.