Income Sharing Agreement – ISA
ISAs help talented foreigners who qualify for the O-1 Visa to immigrate to the United States without Risk or Uncertainty.
The Cost Without an ISA
Immigration is expensive. Here is how much it costs:
01
Visa legal fees:
$7,000
02
Sponsoring fees:
$4,000
Income Share Agreement
In consideration for PassRight ISA by Passright
Contract Lifetime
24 months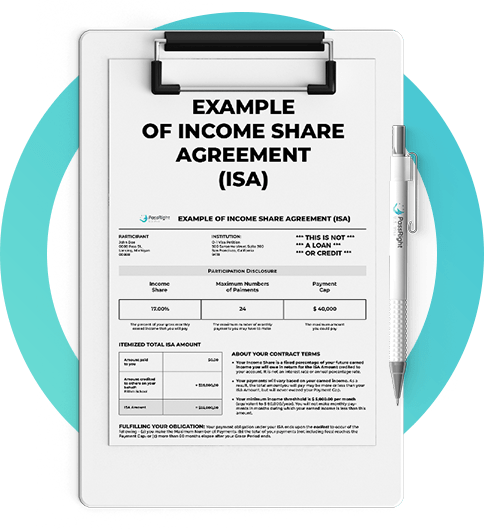 Download PDF File
Payments Calculator
Estimate Your Payments
Apply now
Start Our 5 Step Process
Step 1 / 5
01
O-1 Visa Screening
Fill out an O-1 Visa Questionnaire.
Aprox 10 Minutes.
Step 3
Technical test: Play games and get your score.
Step 4
Online Signature Signing