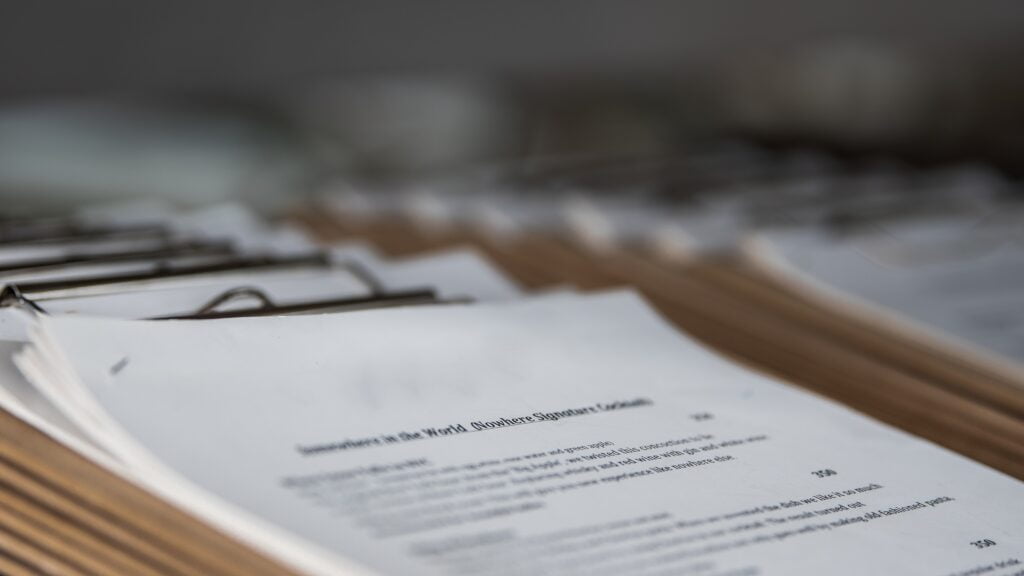 It is common knowledge that the process of both family-based and employment-based visas involves lots of paperwork and can take a long time to be finalized. The majority of foreign nationals seeking to obtain a Green Card have experienced infamous decades waiting for their application to be processed. The country of origin has also an impact on the waiting time. Countries that are heavily populated, such as China and India, have always experienced prolonged waiting for their green cards.
On the bright side, there is light at the end of the tunnel, there is an opportunity for those applying for employment-based immigrant visas to get it in a faster manner. Normally, EB-2 applicants had a shorter waiting time due to the higher preference level. However, there has been a change introduced at the start of the new fiscal year to immigration legislation. As a result, this has created an exclusive situation in which this time, it would take less time for an Indian applicant to receive an EB-3 than to receive an EB-2.
Why EB3 is faster than EB2?
It can be surprising for you that lower priority level applications would have a shorter waiting time than higher priority levels. But the question is, how is this happening?
In the past, things were the other way around due to the fact that EB-3 was relatively 'easier to qualify for' in comparison to EB-2. To qualify for EB-3, the only requirement you had to meet was a job offer with a U.S. employer that wasn't seasonal or temporary. The eligibility criteria for EB-2 were more advanced: You needed to demonstrate a high level of education with a degree or "exceptional abilities" in your field of endeavors.
The final action dates for the EB-2 used to be faster than those for EB-3, as fewer applicants could meet the requirements for such applications. In reality, some candidates even managed to obtain the qualifications for an EB-2 while waiting for the EB-3 petition to be approved. During this process, they could change the petition to an EB-2 and retain their original priority date – rather than starting a new one.
This process has been changed for Indian applicants recently. Now, it is showing that the priority date for Indian citizens under the EB-3 category is January 15, 2012, while the final action date for Indian citizens in the EB-2 category is September 1, 2014.
Is it worth downgrading from EB2 to EB3?
At first glance, you might think that there is not a real difference. However, the biggest advantage comes in the "dates for filing," which are listed after the final action dates on the visa bulletin. Green Card applicants that have a priority date that occurs before the date for filing for their changeability area can file their I-485 forms to adjust their status earlier than their final action dates. Therefore, the date you see listed in the "Dates for Filing" section is the priority date of the first applicant that cannot file their I-485 yet.
This is important for Indian citizens, mainly because of the difference between the EB-2 and EB-3 dates for filing. The EB-2 category is stuck on May 15, 2011, while the EB-3 has jumped to January 1, 2015. This means that Indian EB-3 applicants have an advantage of getting their Green Cards three and a half years before their EB-2 counterparts. This argument, should make EB-2 applicants consider a downgrade to EB-3, which will save themselves several years of waiting.
Additionally, if you are currently in the EB-2 queue and decide to file the EB-3 downgrade and then I-485, you might receive more benefits, specially if you are currently an H-1B holder:
I-485 EAD: An open work permit. It can be used to stay in the US if you lose your H1B job.
H1B Visa Stamping Voes: You can avoid visa stamping at the US embassy as using your Advance Parole to enter the US, instead of an H-1B visa. You have the option to convert back to H-1B within the US
IRS Child Tax Credit: Up to $2000
H4 Spouse: Can work using I-485 EAD
How long does it take to downgrade EB-2 to EB-3?
It really depends, and the times are subject to change. Regular processing currently takes from 5 to 9 months, but – for example – for Texas Service Centre, it is 3.5 to 15.5 months.
On the other hand, the I-140 downgrade process may take a few weeks with Premium Processing, however, it does not start immediately. The USCIS will first find PERM and then confirm the timeliness. Your employer can attach a copy of the original EB-2 PERM with a request that the original should be fetched from the previous PERM file.
What are EB-2 to EB-3 downgrade risks?
There is always a risk that USCIS will deny your EB-2 to EB-3 I-140 petition due to the fact that the employer could not have the ability to pay the wages.
USCIS does not usually revoke the EB-2 I-140 if the EB-3 downgrade is denied, but if the USCIS officer wants, they can issue a NOIR (Notice of Intent to Revoke). To understand more risks on your particular case, please contact PassRight to advise.
Are there any costs associated with EB-2 to EB-3 downgrade?
You need to file a new immigrant petition with EB-3 visa classification and its fee has to be paid to the Department of Homeland Security (DHS).
Can I downgrade EB-2 to EB-3 and then upgrade to EB-2 later?
Yes, that's possible under the following circumstances: If EB-2 Final Action dates become current, EB03 to EB02 upgrade can be achieved by requesting USCIS to consider the application under the EB-2 category. This process is also referred to as 'EB-3 to EB-2 interfiling'.
How to downgrade EB2 to EB3?
It is not as simple as just ticking the appropriate box in the application. You may need to start a new case from scratch, starting with the PERM Labor Certification process and continuing on to filing a new I-140 petition. However, you may be able to use the previous PERM as long as the job requirements, location, and wages have not changed. The real difference is that the priority date from your original petition will be retained for your new petition. As it is a completely new case, you will need to assemble the appropriate supporting documents showing that you meet the criteria for the EB-3. Fortunately, applicants who qualify for an EB-2 more than likely qualify for an EB-3, since all you need is a non-seasonal job with a U.S. employer. First of all, you would need to reach out to your employer and ask them to file another I-140 on your behalf. If a new PERM is needed, it will take several months at least. Make sure to have the employer designate that you want the original priority date to be retained, otherwise your priority date will start over when the USCIS receives your new I-140. It could be quite frustrating if you have already waited a couple of months.
Conclusion
To sum up, taking into consideration all the pros and cons, it seems there is some opportunity for those EB-2 applicants who have waited months already to speed up the process. Remember to confirm with your employer and agree on the process of EB-2 to EB-3 downgrade, as I-140 is to be filed by the existing employer of the beneficiary. As mentioned before, it is not such a simple procedure – It needs to be taken seriously. Always consult with your immigration professional.
FAQs
What happens if my EB-3 downgrade is denied?

Do not worry, you will still keep your EB-2 approved I-140 even if your EB-3 I140 is denied. USCIS does not revoke or cancel EB-2 I-140 only because your EB-3 I-140 was denied.

Will I lose EB-2 I-140 if I downgrade to EB-3 I-140?

Of course not. You get the benefit of keeping both at hand and using whichever date gets current first in the 'Final action' chart. Your EB-2 I-140 is not lost even if you get EB-3 I-140 approval.