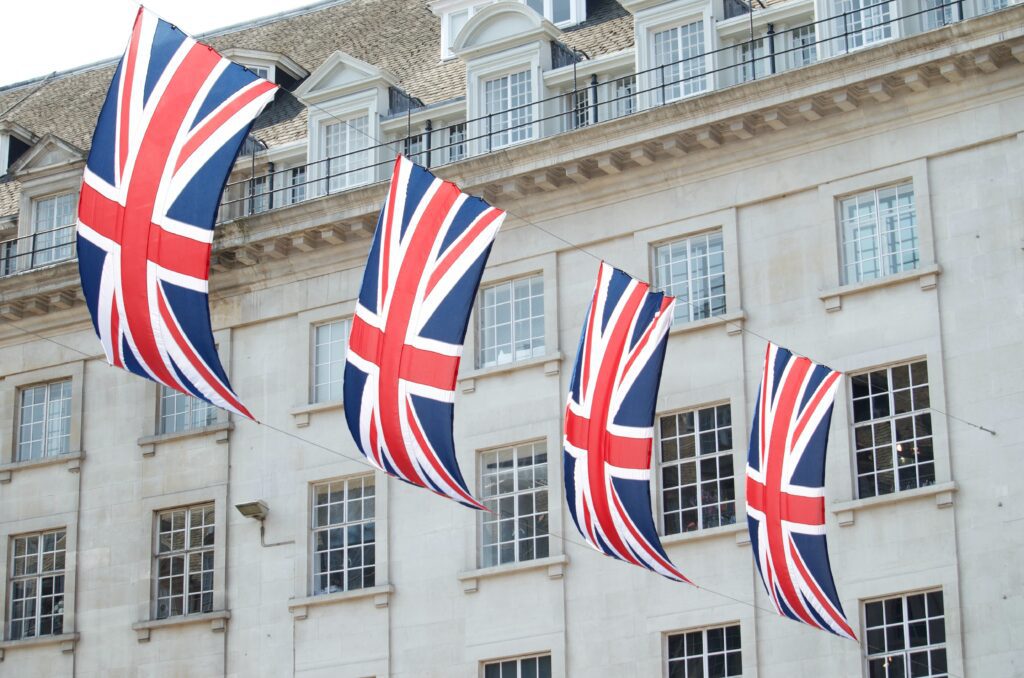 Can British citizens work in the USA?
The answer is yes. It is not so uncommon for UK citizens to think of a professional career abroad, especially in the US. United States It is a huge country with over 50 different states, each of them specialising in diverse industries, and that is not a surprise that career opportunities are plentiful for everyone. Either you relocate within your current organisation, with a totally new company, or you want to start a new business – there are indeed a lot of options for immigrants. The options might be available as well for you! The first step is to understand your intention and length of travel. This will indicate which option would work for you best and how much paperwork you will have to provide.
Visa Waiver Program
If you are planing to travel to the US for up to 90 days for business or tourism, you can relax. No visa is needed if you are a British citizen. This is due to the US Visa Waiver Program (VWP) that permits UK citizens to travel under the above mentioned conditions without a US visa. However, if you wish to prolong your stay, you will need to apply for another type of US visa. It is also important to note that the program is only suitable for certain types of activities and purposes. This type of permit cannot be used for employment or if you plan to become a permanent resident in the USA.
How can a UK citizen get a US work visa?
The first step, as mentioned before – is to understand your reason for travel and how long you would like to stay. If your intention is to enter US for business purposes or employment purposes that are not covered under the visa waiver program, the second step would be to apply for one of the US employment visas.
The type of US employment visa varies depending on the type of work you plan to do and how long you intend to be in the country. As a UK citizen wanting to live and work in the USA on a temporary basis, you will need a nonimmigrant visa.
What are the types of work visas for British citizens?
See below the main visa options:
Seems a lot and you don't know which would be best for you?
Let me give you more details on the most common visas.
H-1B – Visa for workers in speciality occupations
It is the most common US work visa for British citizens. This visa allows US companies to hire graduate level, highly-skilled foreign nationals who want to undertake a job role in a speciality occupation that requires theoretical or technical expertise. They can include professions in I.T., finance, accounting, engineering, science, medicine, or fashion. It is worth mentioning that you should be able to show degree equivalence through work experience and/or other qualifications.
H-1Bs are granted from October 1st, with the application window opening six months prior (ie the preceding April) for a limited period – up to six years. To qualify you will need to have been offered a speciality occupation job to work in the United States, where your US sponsor will first petition the US Citizen and Immigration Services on your behalf. Due to the fact that this is the most common category, the number of applications are far exceeding the visas available. The number of caps granted annually equals 85,000 for each fiscal year, and 20,000 additional visas for foreign nationals holding advanced degrees from U.S. educational institutions. 
L Visa – for intra-company transfer
It is intended for intra-company transfers and allows UK employers to deploy employees to US parent, branch or affiliate on a temporary basis. The requirement is that the applicant must have been working for their current employer for a minimum of 12 months at the time of application. The L-1A visa is for those of you in a managerial or executive role, while the L-1B visa is for employees with specialised knowledge about the organisation in which you work, for example, about the products and/or procedures.
It is a dual intent visa which means that you can apply for a Green Card while in the US under a temporary work visa.
E visa- treaty trader or investor visas
This is a nonimmigrant work visa for citizens of countries with which the United States maintains a treaty of commerce and navigation, including the UK, and will allow treaty traders and investors to enter the US for the purpose of carrying out "substantial trade" or investing a "substantial amount" of capital – more than 50% of a UK company's existing international trade is with the US, its principal investors, executives or key employees may be able to apply for an E visa. Under the E visa, you will be permitted to work lawfully in the US but only for the petitioning company, i.e. your sponsor. You can travel freely in and out of the US and you can apply to extend your visa with unlimited two-year extensions, provided you maintain your E-1 eligibility.
If you are instead looking to invest in a US business, typically the minimum figure for a treaty investor visa is US$100,000, although in exceptional cases amounts as low as US$50,000 may be considered. You can also bring dependents with you to the US.
O visa – for individuals with extraordinary ability & achievement
It is a nonimmigrant visa for individuals who possess extraordinary abilities in specific fields such as the sciences, arts, education, business, or athletics or who have been recognized nationally or internationally for their extraordinary achievements in the motion picture or television industry.
It is a dual intention permit which means that the visa holder may adjust their status to a Green Card for permanent residence in the United States. Those who receive permanent resident status may be able to submit Green Card petitions for their family.
Visa for Journalists & Media
The I Visa is a nonimmigrant visa that allows workers of the foreign press, radio, film, or other foreign information media to travel to the U.S. to report news back to their home audience.
Foreign media representatives must work for a media organisation that is based abroad and their work must be essential to the foreign media function.
If you are a foreign journalist and you are visiting the U.S. on a Business Visitor Visa, you are not allowed to engage in your profession as a member of the media.
P visa
A non-immigrant visa for nationally and internationally recognized athletes and performers. Its purpose is to allow overseas athletes to participate in U.S athletic programs with the intention to promote themselves and/or their sport (P1A Visa). It is also valid for individual entertainers or groups for the purposes of entering the U.S to participate in entertainment programs, competitions, or other activities (P1B Visa).
To be eligible, you must meet specific requirements, such as having a sponsor and staying in the U.S. temporarily- for a maximum initial period of 5 years. This can vary depending on individual circumstances. It is possible to extend this visa type up to the maximum 10 years.
R1 Visa – for religious workers
For foreign members of non-profit vocational associations. There is a requirement to provide evidence of your professional role and your planned activities in the U.S. This permit is not available to lay preachers. The same applies to other religious workers who have not received an offer of employment from an organisation In the U.S.
How to apply for a US work Visa?
Your prospective employer is required to file an employment based petition on your behalf with the United States Citizenship and Immigration Services (USCIS).You will need to provide adequate evidence that you can meet the requirements. You can find more details on the USCIS website. Each visa category has different instructions on filing a petition. Once the petition has been approved by USCIS and you are in possession of either the Notice of Action, Form I-797 or Petition Receipt number, you may apply for the visa.
Conclusion
To sum up, yes a British citizen who wants to work in the USA on a long-term basis can apply for a visa. Whether it is a visa for researchers, managers and executives or distinguished athletes, artists or simply individuals with extraordinary abilities in specific fields, depends on your personal situation.
Just remember that all the obligatory criteria for nonimmigrant visas must be satisfied for you to be eligible to travel and work in the United States. It is worth mentioning that there is an entry clearance to the US as well. That means  you must not fall foul of the general grounds of inadmissibility (whether you have been convicted of certain crimes etc.) Taking advice from Passright will help to ensure you make the correct selection of visa and successful applications.
FAQ
What are 'dual intent' visas?

Dual intent nonimmigrant work visas like L and O visas can provide a way to permanent residence. They will allow you to lawfully enter the United States on a time-limited basis, even with immigrant intent. This means that you can apply for a green card while in the US under a temporary work visa.

How to apply for an H1B visa?

Your employer must submit an I-129 Petition to the USCIS. Information about your position needs to be included. Once this has been approved, you can start working immediately, if you are already in the country. If you have not yet entered the USA then you will need to bring your I-129F to the U.S. port of entry and fill out a Form 1-94 to legally enter the country and legally live on your H1B Visa status.

Can my family join me when working in the US?

Yes, members of your family can visit you as there is a visa waiver program. They can also apply to remain in the US for more than 90 days with you. Many of the US employment visas will allow family members (spouses and unmarried children under the age of 21) to travel to the United States with you using a dependent visa. There are couple dependent visas for the various work visa categories, such as: H4 Visa, 03 Visa & L2 Visa. To apply, your family member will need to complete the relevant online application form available on the USCIS website.