PR, Sales & Growth
Since last months sales have doubled! And my daily love is for Stripe. Thank you Stripe!
In the last couple of weeks, we were mentioned on both Forbes and Tech. Without spending money on PR!
Forbes mentioned: "Emerging digital platforms, such as PassRight, help skilled workers with their visa requirements. These services leverage technology to provide an easier process for visa applicants and empower them to secure jobs in the U.S. through proper channels. Applicants can submit their applications online and these services will link them with immigration specialists and lawyers to handle their cases. PassRight is even offering a money back guarantee for its services."
Tech.co quoted me: "Our business model is based on a hybrid (technology + attorneys). This leads our customers to save time and reduce the cost of legal fees. Do it yourself and use attorney where needed," said Liran Rosenfeld, the CEO of PassRight.
More than the money back guarantee it's the success rate that I care about. We are still with 100% success. Still no denials with PassRight. This is the one thing that lets me sleep well at night. I have not failed any of my customers.
Legal Tech – The Hybrid Model is 10X cheaper
While I hear talks about digitizing immigration with no real products out there, my amazing CTO Gal, is actually doing it.
Gal has built the first B-1/ B-2 Visa Extension interface and we are happy to announce that the first test worked. We have real users who tried and succeed.
What's so Great about this new product?
Every year millions of tourists come to the U.S. Hundreds of thousands ask to extend their Tourist/business visas.
To extend a B-1/B-2 visa with a legit immigration attorney, would cost anywhere between $400-$1500 per person.
Instead, we invested our thoughts, money and technological capabilities in creating a tool that would let you do it by yourself for just 39$ (we might bump it up..)
Our goal is to help our customers understand every single detail in the visa extension process and enjoy an easy to use interface that walks the customer through each step, securely, privately and professionally.
This is how a successful visa extension looks like: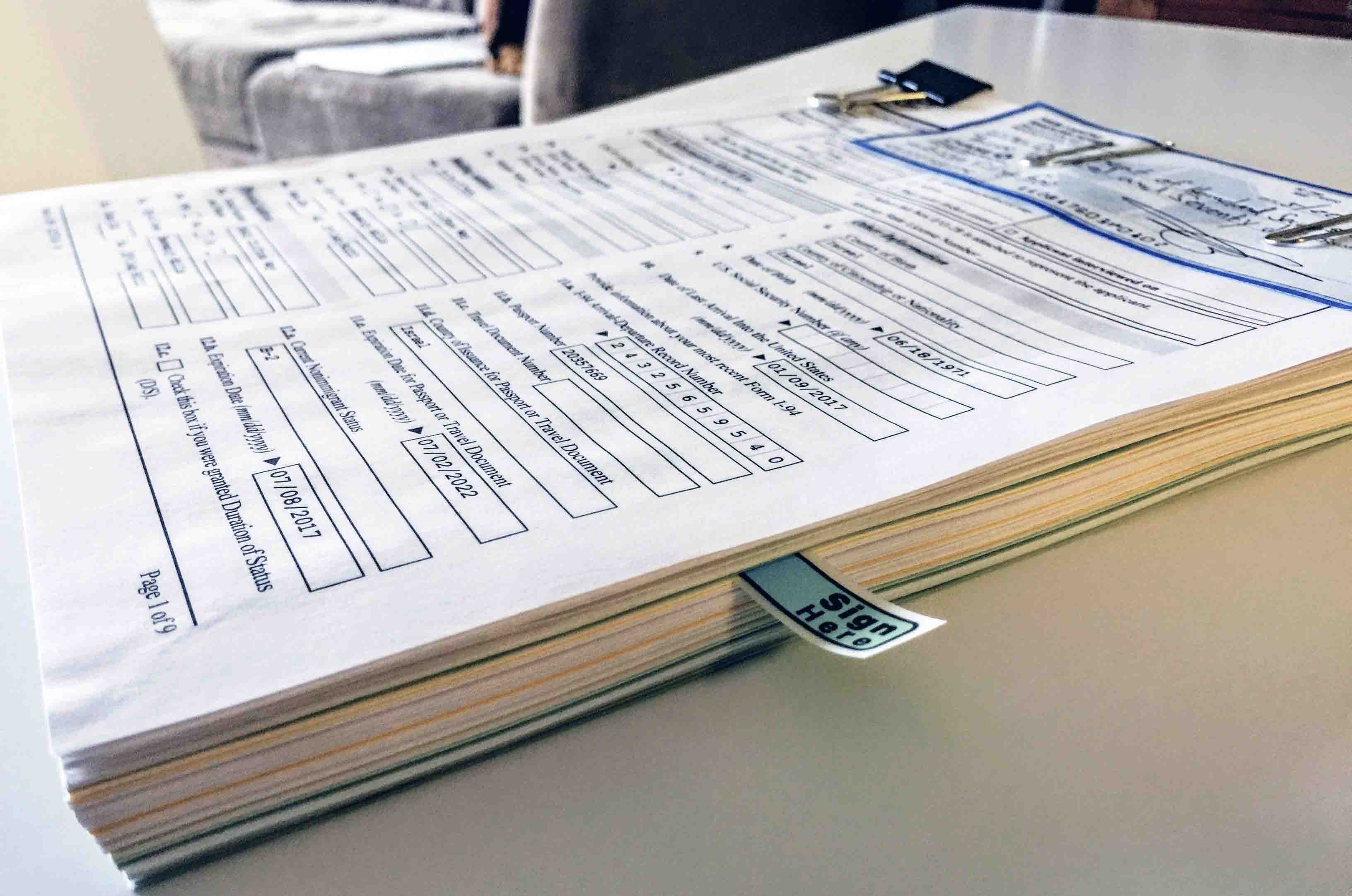 Photo: By Liran Rosenfeld
The great news: We are moving to Silicon Valley!
The problems we're facing
1. Scaling up with customers – Can you give me a tip how we can do that faster?
2. Hiring and being able to afford new hires – So hard!
3. Finding affordable housing in SF/SV – So Expensive!
Lessons learned from past mistakes
1. Don't live in San Diego if you need to raise money. It's like a dessert here. I still love this city and plan to come back.
2. If you see good conversion, why not ask your bank for a loan. I waited for too long. But thanks to my "Angel", my bank and Google AdWords, PPC is converting better than ever. We are now paying 1$ per click and our CAC is lowering!
3. Don't start with Facebook when you have a tight budget. It's a real waste.
A big thank you to Fred Van Den Bosch, Mark Bivens, Nir Alony and Omri Barzilay for your support and believing in me.
Love you guys!
Liran Rosenfeld-