First of all, hiring an immigration attorney online can be a safer bet than hiring someone face to face.
Fact: When you meet face to face – You are not aware of how much it should really cost.
Our benefit: You PassRight services with fixed prices. Easy to compare attorney rates, years of experience, reviews and expertise.
Fact: When you meet face to face – You waste your time and probably pay for the consultation.
Our benefit: We provide up to 3 free consultations and you can apply for a safe online hiring with a full money back guarantee that we provide you with.
Fact: When you meet an attorney, you will be handled with an attorney-client agreement. Can you tell what hidden fees are there? Do you have someone to help you with that?
Our benefit: We go over the attorney-client agreement with you. We make sure you are aware of all that's to come and of any fees that you may not be aware of.
Fact: Immigration attorneys are human beings. They can make mistakes. When you hire an attorney, there are huge chances that no extra pair of professional eyes will go over your case. Many times the attorney will submit your case without letting you know about it.
Our benefit: PassRight provides an additional attorney review of your case, to make sure you are totally safe.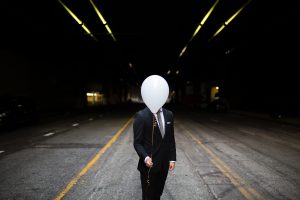 A few points to keep in mind before hiring an immigration attorney
Once you've made the decision to hire an immigration attorney, make sure to ask him or her what their win rate is.

Ask your immigration attorney whether he or she will actually be the one preparing your case or will someone else be handling it. Very often it is an inexperienced attorney or a paralegal who does the work. This might cause some problems, including Requests For More Evidence (RFE's), which can cost you additional money.

Ask your attorney how many cases per month he or she works on. If there are too many cases your attorney is in charge of, the quality of work will not be impressive. The best attorneys work on a small number of cases and do the cases themselves.

Find out if your attorney is an expert in the type of visa (or green card) that you are planning to apply for. The attorney should have experience in dealing with similar cases, otherwise, you should consider looking for a new one.

Negotiate the full money back guarantee with your attorney. If they believe in the success of your case, there is no reason why you shouldn't get a full refund if something goes wrong.

Ask your attorney if dealing with RFE's (Requests For Evidence) will be included in the price. If they are not included in your attorney-client agreement, you may expect to pay more for your legal fees. You can and should negotiate the price of the RFE in advance. The cost of the RFE can range from $100 – $3000.

Make sure you get a chance to check your case before your attorney submits it.

If you are about to do an O-1 Visa perhaps you can already have the attorney evaluate if you can also go for a Green Card and price both options from the get-go. You should consider doing O-1 if you need to arrive fast in the United States, but if that's not the case, try applying for a Green Card instead. Some visas lead to green cards and others don't.

Make sure your attorney can give you a flexible payment plan. Up to 3 payments is a reasonable option to ask for.

Business Plans – they become a risk that can bring RFE's. Sadly, many attorneys outsource this part of work and have someone else (sometimes not very experienced people) to take care of it. Remember, your case may be strong but your business plan might just ruin it. Make sure the business plan is prepared by someone who has the expertise and capabilities to do it. Business plans for visas, such as E-2, L-1A, EB-5, are crucial to the success of your application.
The above is not to be considered a legal opinion. It's just some thoughts and pieces of advice I've gained through my own experience as an entrepreneur, who came to the United States and had to deal with immigration process himself.
Have any questions? Don't hesitate to email me at Liran@passright.com and I'll do my best to help you.