Your Guide to Applying for a Green Card
A green card is the most desirable visa status for most nonimmigrants and immigrants, as it allows people to have access to most immigration perks that citizens do. According to the data shared by the Department of Homeland Security's Office of Immigration Statistics, the number of people granted the green card visa has risen to 1 million a year since the last few years. You can learn how to apply for a green card by following the steps later explained in the article. PassRight also assists its customers in filing their green card application and guiding them through the entire process on how to apply for a green card until the green card is delivered.
To begin with, let's first understand what is a Green Card?
A green card is a status issued to immigrants which authorizes them to live and work in the U.S. with minimum restrictions. In other words, when an immigrant is issued a green card, it means their visa status is converted from an immigrant into a permanent resident in the U.S. by law. The permanent resident cards were green when they were first introduced and from undergoing several design changes and change in colors, they are back to green again today.
Types of green cards
There are various types of green card categories that an immigrant can file for:
EB-1 Visa: This is referred to as the first preference green card which is issued to immigrants with extraordinary ability in the fields of science, arts, education, business or athletics. The timeline for obtaining an EB-1 green card is between 6 months to 1.5 years, depending on if the applicant submits both I-140 and I-485 forms together or separately.
Eb-2 Visa: This type of green card is issued to people with exceptional skills in their field or people with an advanced degree or its equivalent. The professions could range from arts, medicine, business, or athletics.  The green card processing time varies depending on the person's country of origin and the center for processing the application. The processing average time for a regular application is 6-8 months, however, for a PERM Labor Certification, it could take up to 2 years.
EB-3 Visa is categorized as the third preference green card and it is referred to as the employment-based immigration for skilled workers, professionals or other workers. There are different eligibility criteria for each of these employment types.
Skilled workers – a) They should be able to demonstrate at least 2 years of work experience b)The worker should not be replacing a U.S. worker with the same skills, instead, they should be adding an additional value for the particular job profile for which qualified workers are not available.
Professionals – a) The beneficiary in the professionals' category should be able to demonstrate that they have a U.S. baccalaureate degree or a foreign degree equivalent and the minimum requirement for the particular profile is a baccalaureate degree. b) The baccalaureate degree cannot be substituted by education and experience.
The unskilled workers or the other workers' sub-category is for applicants who are employed in jobs requiring less than 2 years of work experience or training and such a job is not seasonal or temporary in nature. Also, qualified U.S. workers are not available for this category.
EB- 5 – This type of visa category is issued to immigrants who make investments on business projects and they are eligible if they a) make an investment of $1 million on either a new commercial enterprise or an investment of $500,000 on regional center projects. b) The immigrant creates 10 full-time jobs for qualified U.S. workers.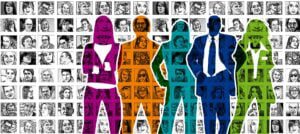 How to Apply for a Green Card and Green Card Application
Learn how to apply for a green card in a few easy steps. PassRight offers its customers to file for the green card application in two different ways, by either clicking on the option of " Do It Yourself" or by Hiring Our Attorneys". The "Do It Yourself" option allows customers to prepare and submit your own application and the qualified immigration attorney at PassRight can review the application for you and send it to USCIS. The other method of applying for green card is to "Hire Our Attorneys" and this option also gives the benefit of full money back guarantee to qualified candidates and a free 15 minutes consultation.
A green card application can be filed in the following steps:
By getting sponsored by a family member in the U.S.
Finding an employer for permanent employment in the U.S. or through one's own entrepreneurship.
By gaining the status of a refugee or by applying through another humanitarian program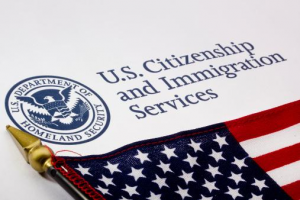 An immigrant is eligible to file for the green card application if they meet the following requirements:
If the immigrant is a part of one of the categories listed in the Immigration and Nationality Act (INA)
The applicant's petition should be filed and approved by USCIS
The immigrant visa should be available for the petitioner immediately
You are admitted to the U.S. without any restrictions
Green Card Immigrant categories:
Immigrants can be categorized into the following green card categories.
Family-based category – People are given preference to migrate to the U.S. based on the order listed by USCIS. The category includes immediate relatives of U.S. citizens, other family members of U.S. citizens or spouses and children of the permanent resident.
Eligibility through employment – Green card can be obtained by finding a sponsoring employer or through an investment/entrepreneurship. The applicant can also obtain a green card if they belong to one of the following special categories specified by the U.S. government such as an Afghan/Iraqi translator, member of the Armed forces, broadcaster, an employee of an international organization, Iraqis and Afghans who assisted the U.S. government, non-immigrants from NATO-6, employees of Panama Canal, physician national interest waiver and religious worker.
It is important to note that the U.S. government has an order of preference for people who migrate to the U.S. for employment purposes. Beneficiaries with extraordinary ability in their field like exceptional professors and researchers are considered as priority workers and given the first preference by USCIS.
Eligibility based on refugee or asylum-seeking category – A refugee should apply for the green card within a year of entering the U.S. as per the law. Similarly, for the asylum status, the beneficiary should apply for the green card within a year of being issued the asylum status.
Visa Availability
Lastly, the Visa availability is a factor to be taken into consideration for eligibility. The USCIS keeps the green card available to the immediate family members of the petitioner at all times. However, they set a limit on issuing visas for other family members, in addition to the priority and preference visas they grant.
Read about Green Card in our Blog:
Top reasons a green card might be denied
O-1 visa or a Green Card through extraordinary achievements – which one should I choose?