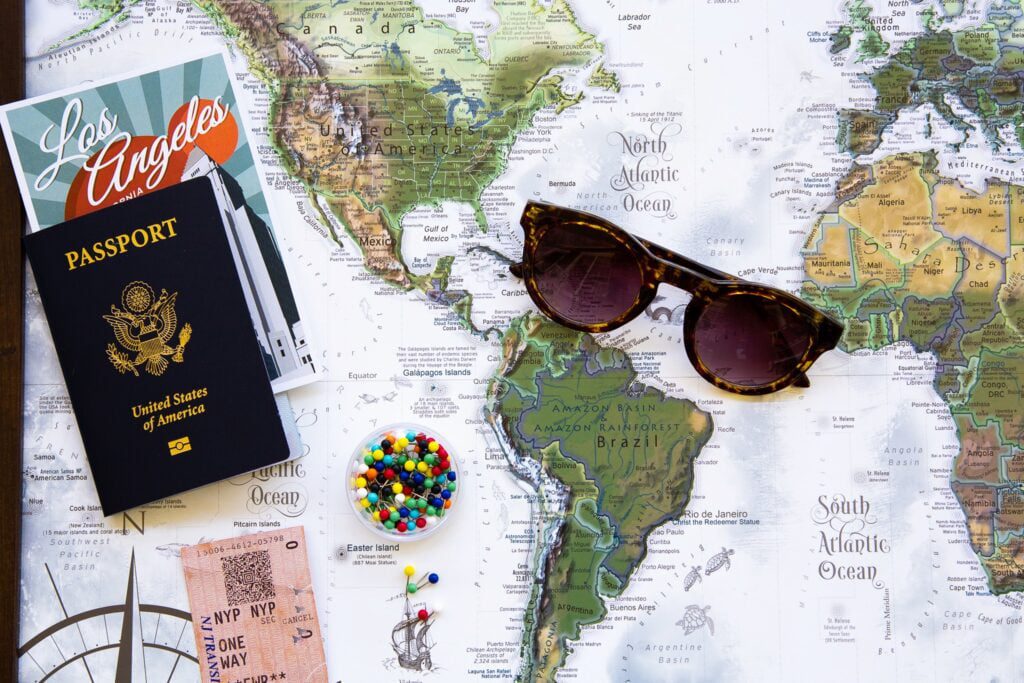 What is a blanket L-1 visa and how does that differ from L-1?
Let's start with the definition of the L-1 Intracompany Transferee Visa, which is a nonimmigrant employment-based classification that allows U.S-based employers to transfer a foreign professional employee from related foreign offices to the United States to manage an organization or a major function or division of an organization, or work for an affiliated company as a specialized knowledge employee. In many cases, an L-1 petition is filed for a single beneficiary.
It gets more complex, when an organization needs to transfer many employees simultaneously in other cases. This is how provision for L-1 blanket petitions has appeared.
What is an L-1 Blanket Visa Petition than?
The L-1 Blanket petition is a procedure that allows a very large U.S. based company to pre-qualify to transfer its L-1 employees. Once the L-1 Blanket is approved, the company may transfer people to the U.S. on L-1 visa quickly and on short notice. The benefit of it is that there is no need to file a separate L-1 petition for each qualified employee with the United States Citizenship and Immigration Services (USCIS).
Who is eligible for L-1 blanket petition?
As previously mentioned, the L-1 blanket petition is not for all companies. A U.S. based petitioner – an organization and its foreign entities must adhere to several requirements, such as:
The petitioner must have a minimum of three domestic and foreign branches, affiliates, or subsidiaries
The petitioner and each of the qualifying entities is engaged in commercial trade or services
The U.S.-based petitioner has an office that has been engaging in business for one year or more
The petitioner and its qualifying foreign entities meet one of these three criteria:
Successfully obtained at least ten L-1 petition approvals in the previous 12-month period
Have U.S. affiliates or subsidiaries with at least $25 million annual sales; or
Have a U.S. workforce of more than 1,000 employees.
What are L-1 Blanket Petition Requirements for Employees?
The transferred employee must meet the same criteria required of an individual L-1 applicant. For an L-1B, you must demonstrate that you hold a position requiring specialized knowledge in the organization. If you are applying for an L-1A visa, you must prove that you have a managerial or executive position in the organization. In addition, you must meet the following USCIS definitions of executive capacity and managerial capacity:
Executive Capacity: 
The term "executive" refers to the employee's ability to make decisions of wide latitude within the organization without much supervision from a superior authority. In other words, your position allows you to direct the company's affairs or a component within the company.
Managerial Capacity: 
Being a manager, in the context of an L-1 visa, means you hold a position that requires you to manage an aspect of the organization by controlling and supervising the duties of other employees in the organization or by overseeing a department, function, subdivision or component of the company.
What are the benefits of blanket L-1 visa?
There are several benefits that you can enjoy on L-1 Blanket visa. You may:
Be transferred to the U.S. and work legally for a U.S. company that is a branch, parents, subsidiary, affiliate or joint venture partner of a company that already employs you outside of the U.S.
Be quickly issued your visa
Be permitted to travel in and out of the U.S. or remain here continuously until your L-1 status expires
Avail of dependant visas for accompanying relatives
Apply for a Green Card through employment and skip a major step of that process (no Labor Certification requirements)
How long does it take to get L-1 blanket visa?
Currently processing time varies depending on the service center handling the case. It can take anywhere from four to six weeks or longer. To expedite the process, consider premium processing (an additional $2,500) which shortens the process to 15 days.
L1 Visa Extension or Renewal
L1 visa extensions may be granted to L1 visa holders who have reached their stay in the US on L1 visa status. L1 employees can stay and work in the US for up to five years or seven years with extensions, depending on their L1 visa category. Applicants may be allowed L1 visa extensions of up to two years at a time until they have been in the US for seven years, for L1A employees, and five years, for L1B employees.
Both L1A and L1B visa holders may apply for an L1 visa renewal or extension. Applications for L1A or L1B visa extensions should be submitted before the visa expiration date noted on Form I-94.
How to extend L1 visa blanket?
In order to extend or renew L1 visa status, your US employer must file Form I-129 before the date on
your Form I-94 expires. You need to visit a US Embassy or Consulate to extend your visa, bringing the
below documents:
L1 visa
Form I-129, completed by US employer
Pay stubs
Prior L1 status
Confirmation Form W-2 that shows are employed with the L1 employer
Additionally, an extension support letter signed by the employer explain to USCIS the conditions of your employment and reason for your stay in the US is needed.
For L2 visa holders including spouses and children, the L1 workers employer must complete Form I-539, Application to Extend/Change Nonimmigrant Status, which should be submitted to USCIS along with the L1 applicants Form I-129.
PassRight can help you with specific details in relation to your case.
What happens if blanket L-1 visa is rejected?
There are instances where the USCIS rejects L-1 visa. There are several reasons of that, some of the top ones include:
Filing wrong documents and forms or filing them improperly
Failure to meet eligibility criteria for the employee
Employer's inability to present evidence of feasible and convincing business growth
Duties and job titles do not match
The job position is not deemed to be specialized (for an L-1B) or does not meet the requirements for an executive or managerial position (for the L-1A)
What to do in such case? If you are sure of your eligibility, rejection of your L-1 blanket petition does not have to mean the end of the  L-1 process. For instance, you may appeal a denied petition for an L-1 visa to the Administrative Appeals Office (AAO). We advise to involve a professional, an experienced L-1 visa attorney when appealing your petition denial. As you will need to prepare a formal denial order and forward it following the local procedures. Appeal against a denied petition is a long process, and it may take several weeks or months. Therefore, it is vital to gather the documents and facts right before initiating the appeal process.
Conclusion
The process of L-1 visa under a blanket petition or for an individual employee can be confusing. The mystery of the regulations and requirements can be easily solved with the help of professional advice from PassRight. Legal support will significantly increase the chances of having your petition approved by the USCIS. Moreover, PassRight will make the whole process smother and will demystify the complexity and take that burden of your shoulders.
FAQs
Who files for L-1 visa processing – the company or employee?

The employer is responsible for the L-1 visa application since it is an employment-based visa.

Can the L-1 visa be transferred to a different company?

You can transfer, but it must be with the same company or an affiliate. In addition, you must notify USCIS of the change. If you want to change to a different company altogether, you must obtain a different status under a work visa. If you lose your job, then you will need to leave the U.S. Discuss with your lawyer your other options for obtaining a work visa if this is your case.

What is the visa status given to the dependants of an L-1 Blanket visa holder?

L-2 visa is issued to the dependants of an L-1 visa holder. Dependants include the spouse and unmarried children below 21 years of age.

Can dependants work in the U.S. on L-1 Blanket visa?

L-2 spouse of an L-1 visa holder can now obtain a general Employment Authorization. This employment authorization must be applied for separately, though. The L-2 child is not permitted to work.