Six weeks ago it seemed that I made more than a few good people really upset when I wrote this article about how I moved my startup from San Diego to Silicon Valley.
After applying for housing in Silicon Valley and taking a short vacation to visit my family, I got this email from L.A accelerator Mucker Capital. They said:
"After doing some research into the space and looking at different business models in legal, we are very excited with what you've built".
Hurray!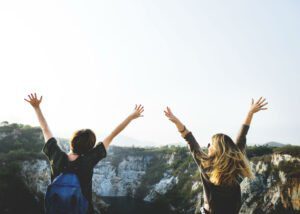 "When it rains it pours" because, after a very dry period of 12 months of losing myself to the creation, I suddenly got three other accelerators with similar proposals during that same week.
I checked online and TechCrunch revealed: Mucker Capital is considered top.
I've been sitting here for two weeks and my first impression is WOW. I am so lucky to have received this opportunity. This is the real deal accelerator.
I should know. Four years ago I attended an accelerator in Tel Aviv. I never felt that anyone there cared about me. Here in Mucker, I feel the opposite. I came with 0 expectations and quickly realized how lucky I was to be in the company of such great people.
Moreover, Mucker is just one block from the beautiful Santa Monica beach! So, instead of getting an expensive lousy 30FT studio close to SF, I got a beautiful apartment in Marina del Rey, and not only do I have my surfboard in a little back room at the office, I also ride my bike to work.
Santa Monica is absolutely great!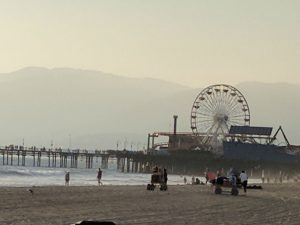 So what is this entire mambo jumbo about? Check out my new blurb (inspired By Will Hsu)
PassRight (PR) is the first nationwide brand for immigration law services – bringing trust, transparency, accessibility, and customer-centricity to an archaic, fear-driven and fragmented industry.
It's about helping people in the toughest period of their lives. It's about Immigration. We are building technology that lets lawyers provide exceptional legal service better and faster. It turns out there are many barriers to adopting or creating new technology at a traditional immigration law firm. It's also nobody's main job to figure out how to best use the newest and greatest technology. In addition, when revenue is tied to hourly billing, there's little incentive to do so.
Today, it's not just me anymore. We have partnered with Silicon Valley's best immigration attorney out there and we are becoming the Immigration Tech Law Firm of the Future.
Revenues continue to increase and customers are happy. Up until today, our list of 100+ customers, have all been approved.
Each satisfied customer can start a new life in the US. We are blessed at the fact that we are contributing to such amazing entrepreneurs.
Meet the Geeks.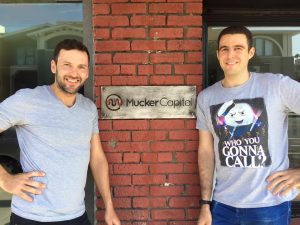 Gal Talmor is the Ninja CTO to the right, and it's me on the left. We are in the process of doing his O-1 Visa. As founders, we want great client-focused legal service that's speedy, transparent and with upfront pricing.
Is that too much to ask?
Sincerely,
Liran Rosenfeld,
CEO.