Shop for Legal Immigration Services or Your Money Back.
Today PassRight is launching its innovative beta-marketplace to make it easier for immigrants needing to hire immigration attorneys. According to founder & CEO Liran Jakob Rosenfeld – a fresh immigrant who had just recently went through the process himself: "It is hard to find a reliable and caring immigration attorney, one that you can put your trust in. The wrong hire can hurt a new immigrant deeply. Immigration is a life-changing period, filled with obstacles and uncertainty, especially these days. Many cannot afford the market price of legal services. For all these reasons, the act of hiring an immigration attorney becomes a huge bet for a new immigrant. We've cracked the variables of a successful hiring and our goal is to make the legal immigration hiring a pleasant one."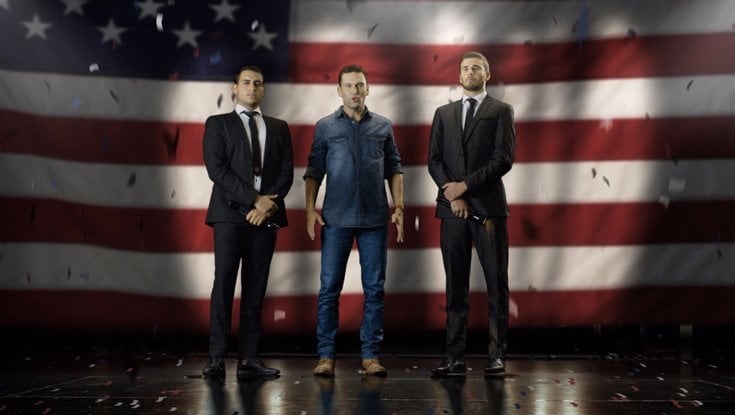 Our Vision: Hiring Online Is Safer Than Hiring Face to Face
Immigration is a federal matter. There should be a platform that enables immigrants to hire specialists from far and wide while feeling safe. We are doing just that. Although immigration visas can be granted to anyone who wishes to apply on his own, and despite the new software available to help immigrants do this by themselves, most people still don't trust the process and are reluctant to enter it on their own.
There are 50,000 immigration attorneys in the U.S. today and millions of immigrants who approach them daily. "I don't see this changing", says Rosenfeld. "Instead, we are creating a 'Money Back Guarantee Marketplace', allowing immigrants to understand that they can hire an attorney from afar and feel secure. This means that the attorney will refund them on the occasion that their case is rejected as a result of his/her mistake or due to lack of meeting the requirements. The attorney who is approached will provide the immigrant with the best service possible as he believes in his client and knows that he will accompany him through the immigration process successfully."
space
The Problems Immigrants & Attorneys Face
Attorneys: There is a big problem managing emails, calls and consultation meetings. Many candidates don't qualify and are asking for free legal time. What immigrants don't realize is that immigration attorneys are professionals wanting to help, but they can't help everyone and they are here to maximize their profits.
On a daily basis, immigration attorneys get too many people approaching them for consultations. Many of them are free riders looking for information. Consequently, attorneys who genuinely care about their clients cannot be lucrative unless they charge expensive consultation fees. However, many immigrants don't want to pay, or eventually have to pay for multiple consultations, which are very expensive for them.
The problems immigrants face:
● Information gap
● Trust
● Heavy costs
For immigrants there is a certain headache and superfluous money spending when they wish to hire an attorney. Immigrants need to connect and trust an attorney in order to proceed with the hiring. However, during the process immigrants usually receive conflicting recommendations, or don't always connect with the professional who is in front of them. The range of prices that they receive varies from one attorney to another, sometimes with a difference of thousands of dollars.
"The reality is that a new immigrant is a stranger in a new country, and to get answers he needs to pay. For me personally, this was very confusing", says Rosenfeld, who had actually never met his attorney face to face.
Before the hiring begins, immigrants don't really have a safety net or someone they can trust to help them with the process. It's a scary and stressing period for people and there is no inside information. No voice to help immigrants feel safer. At PassRight, our customer service explains to immigrants the inside scoop of what's really happening and how immigration attorneys really think. This is extremely important if you are new to the U.S.
Our Solution
Today, unless you call or meet an attorney, you cannot find out what is the cost of an immigration visa/green card, etc. In other words, the cost of hiring an immigration attorney to apply for immigration visas is not available online. It should be. PassRight.com is already transforming that. Our marketplace is the first platform that demands its immigration attorneys to sell immigration visas for fixed prices.
With PassRight it is easy to compare prices, read reviews, chat with immigration specialists and apply for safe hiring while using our "money back guarantee application."
We have a questionnaire that spares both immigrants and attorneys the initial 15-minute consultation. It also filters the "free riders" looking for information without really being serious or ready to hire. Everyone benefits. Attorneys get information about their customers prior to first time communication. The hiring is made online and has a flexible payment system, which gives a minimum of 3 payments every 30 days. PassRight operates a resolution center that helps determine the conditions of a Money Back Guarantee.
Lowest Price Guaranteed
PassRight terms and conditions are very strict. Not only do we allow for money back guarantee, but our prices are the lowest as well. In addition, we don't allow attorneys to charge more than they charge normally. This enables us to promise our customers to obtain the best prices via our platform.
Money Back Guarantee Application – How It Works & Why It Is Such a Win-Win Situation for Both Sides
As a general matter, if the case is denied due to an attorney's mistake, there is the Money Back Guarantee. As a general matter, if the case is denied for lack of meeting the requirements, there is the Money Back Guarantee as well.
However, in case of a client's misconduct or misinformation not disclosed to the attorney, or not known to the client that led to the denial, or if there are unforeseen events such as background checks, administration processing, the money back guarantee will be null and void.
When an attorney decides to grant a Money Back Guarantee, he/she may charge up to 30% extra on top of their stated price. Not everyone can get a Money Back Guarantee. It is a personal decision made between attorneys and their clients.
The platform offers full responsibility for its Money Back Guarantee application, but only when the customers pay via the site.
To start your application, fill out our questionnaire.