Below is a real email thread (I only changed the names) of a relationship developed by the kindness of an immigration attorney that works with PassRight. This post will give you a real understanding of why it's important to have a real relationship with your lawyer, and some ideas about how to "hack" your O-1 Visa if you're an entrepreneur trying to get hired by a big company.
Business correspondence between customer and lawyer
== ==
Erin,
I wanted to ask you a question. I heard recently from HR people in 2 large companies that expedite the process for an O-1 visa was recently cancelled by Trump administration. Do you know about that? Is it true? And if yes, how long it may delay getting the answer regarding O1 visa?
Thanks,
Joann
== ==
Hi Joann,
The suspension of expedited processing applies only to H-1B visas. O-1 visas are not affected. I just had my recent O-1 Visa processed yesterday with expediting. Let me know once you find a good employer and if they decide to go for O-1 for you.
All the best,
Erin
== ==
Erin, Liran
I want to get your advice. I advanced in the interview process with one of the Silicon Valley prominent companies (company name).
But although they see the good technological fit of my capabilities and experience for them, their attorneys think that I do not have enough claims to get an O-1 visa, since I do not come from an academic background with publications and patents. And somehow they do not believe or not familiar with O-1 visa route based on my startup experience.
Erin, you said that I have reasonably good chance to get this O-1 visa.
But to be able to start the process I need to have an official offer from a company, right?
I am trying to find a way to advance.
Maybe we can schedule a call to discuss this?
Regards,
Joann
== ==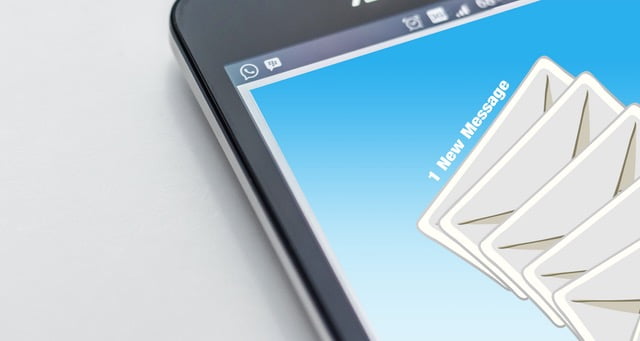 Hi Joan,
This situation comes up very often when the company is big and they have their own attorneys who have not handled different types of O-1 visas.
Yes, I believe you have good chances for an O-1 visa. You can ask the company if they allow an outside counsel handle the case and since you are taking it upon you, you can offer to handle the process yourself (maybe offering to take care of the cost).
You need to get the support of the company to proceed. Besides the employment offer, they are the ones who sign the petition and act as your sponsors for an O-1 visa.
== ==
Thanks Erin,
Yes this is exactly what I am offered them now and waiting for their response.
Joann
== ==
Erin,
One more question, just to be able to fully understand my choices:
What if I try to make this O1 visa through a startup of my friends here, that could do me a favor and help.
And in case that this O-1 Visa will be approved through them how difficult is to transfer it then to other large company (like Apple)?
I think you mentioned that in this case, I will need to reapply all the documents for a new, but is it 99% sure that the result will be the same (reapproval)?
So, in the case that the big companies will not be ready to take the initial process for themselves because of a lack of belief that it may work, maybe this is a way for me to convince them? What do you think?
Joann
== ==
Hi Joann,
It is much easier to transfer once you have the initial approval, especially if it is done soon after, however, I cannot advise you to do it for the sole purpose of getting the visa.
== ==
Erin,
Thanks for the honest answer.
And another question then, how EB1a green card visa process is more difficult than O-1 Visa?
Maybe if I do not find an immediate sponsor for O-1 visa, then I can meanwhile go back to Israel and start
applying directly to EB1a visa? Could it be done at the same venue of entrepreneurship like O1, or is it
more complicated visa?
I just afraid to find myself in stalemate situation:
A good company ready to give me an offer but they need me to have a visa,
and they are not familiar with an entrepreneur based O1 visa, only academic one to be ready to advance in this route.
At the same time, you say I do have good chances to get this kind of visa based on my credentials, but I need a company sponsorship for that.
Kind of a chicken/egg problem… 🙁
== ==
Hi Joann
The standard of review for EB-1 green card is much higher than for a nonimmigrant O-1 visa while the requirements are similar.
While I am confident we could make it work for O-1 with your qualifications, EB-1 is a different story. Your CV does not provide full information to see if you have what it takes to qualify for EB-1. Please review the criteria for EB-1 and see if you could obtain the necessary documents.
== ==
Hi Erin,
I finally found a startup here that is ready to make me an offer and support O1 visa process.
So, could we possibly have a talk tomorrow or day after tomorrow?
I have several questions that I want to clarify and then basically to start the process.
Thanks,
Joann
== ==
Hi Joann,
How about getting on the call this Friday at 10 am PST?
Let me know if it works.
== ==
Yes, it works fine for me. Thanks.
Would you like to call me ( 0000-000-00) or do you like me to call you?
Regards,
Joann
== ==
Hi Joann,
Nice talking to you earlier today.
As we discussed, I am providing the following:
1) Contact of another approved O-1, very similar – Gary Krym Gary@myfriends.ai
0000-000-00
2) Checklist of documents for the case.
3) Questionnaire for the company.
Please let me know of any questions. I am looking forward to working with you!
Regards,
Erin
== ==
Hey Joann,
Thank you for keeping me in the loop of emails. Please keep me there while you go through the process. While Erin is an outstanding attorney with top success rate you should keep in mind that PassRight will offer you a free review of your case. This is a new service we recently added as an extra benefit for our customers.
Joann, did Erin offer you a money back guarantee?
Usually, if there is a money back guarantee it may cost more money. You should ask Erin about that.
Also, I just love the way this went down. Erin gave you free legal advice as much as you needed and on the go. This made you, eventually, wanting to hire her. That's great practice!
Many of our clients have the exact same issue as you had. O-1 strong potential, between startups and bigger companies with questions about employers etc.
My question: do you mind if I used this email thread in our blog? It would be 100% confidential. I would take out both names of you and Erin and also the names of the company mentioned. This info can help others. Let me know if you're cool with that and then I'll ask for Erin's permission.
Good luck!
Liran
== ==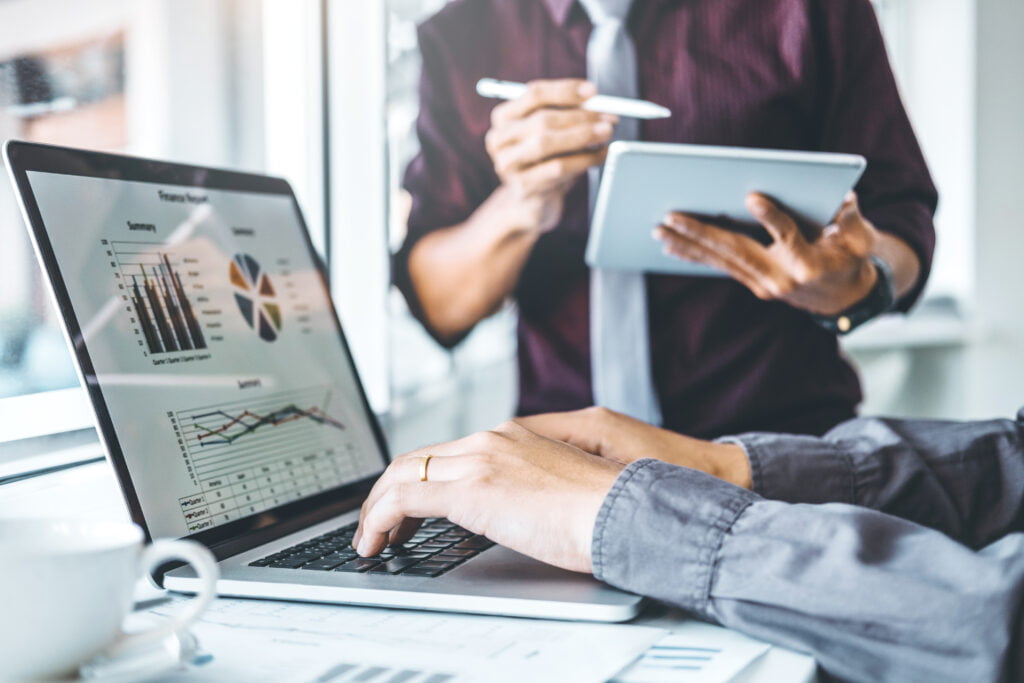 Hi Liran,
Thank you for following up my case.
Yes, Erin very generous and knowable immigration attorney and helped quite a lot so far with her consultations.
She did not agree to give the money back guarantee even on part of the payment. I asked here for that.
So, in this matter, it did not help that her referral came from your money guarantee service.
And her O1 work fee is the largest from the quotes that I received so far. All quotes were in range of $4000-6000,
and her offer was $6900.
Saying all that, I am still probably going to work with her, such for me is most important is competence and good communication that I had with Erin so far.
Yes, you could use this email thread in your blog without mentioning confidential info.
Joann
== ==
Hi Joann,
I appreciate your honesty. Erin is the best attorney. The absolute best. Best is not just the smartest, it's also the attorney that communicates best and makes you feel safe.
However, there must be a valid reason as to why she does not want to give you a money back guarantee (MBG) which implies a certain factor of risk. You can ask her what's her estimation (in percentage) for your O-1 visa to get approved.
MBG is given when the attorney completely trusts the approval of the case. Every O-1visa is a different story. You seem to qualify but Erin doesn't want to give you the MBG. This does not mean that other attorneys at PassRight won't give you a full money back guarantee. I'm pretty positive at least 2 leading O-1 expert attorneys will give you a full MBG for lower legal fees. However, when there is a money back guarantee the attorney usually asks for 30% more. Under the PassRight rules and regulations, an attorney can charge up to 30% more for money back guarantee.
When I went through my immigration process I paid for the most expensive immigration attorney. I wanted to pay for the best one. I think we are similar in that way. In your case, your actually getting the best attorney out there 🙂
I hope this made sense. Keep me updated. Remember that when the case is ready to be submitted you can come to me and ask for us to double check with another attorney. Additional review is always reassuring and increases % of success. And a big thank you for letting me put this on our blog. I'll change the names and keep it confidential.
Sincerely,
Liran Rosenfeld
Find out if you qualify for a visa or Green Card