PassRight pomoże Ci w procesie imigracyjnym, jeśli jesteś utalentowaną inżynier
February 28, 2019 by Liran Jakob Rosenfeld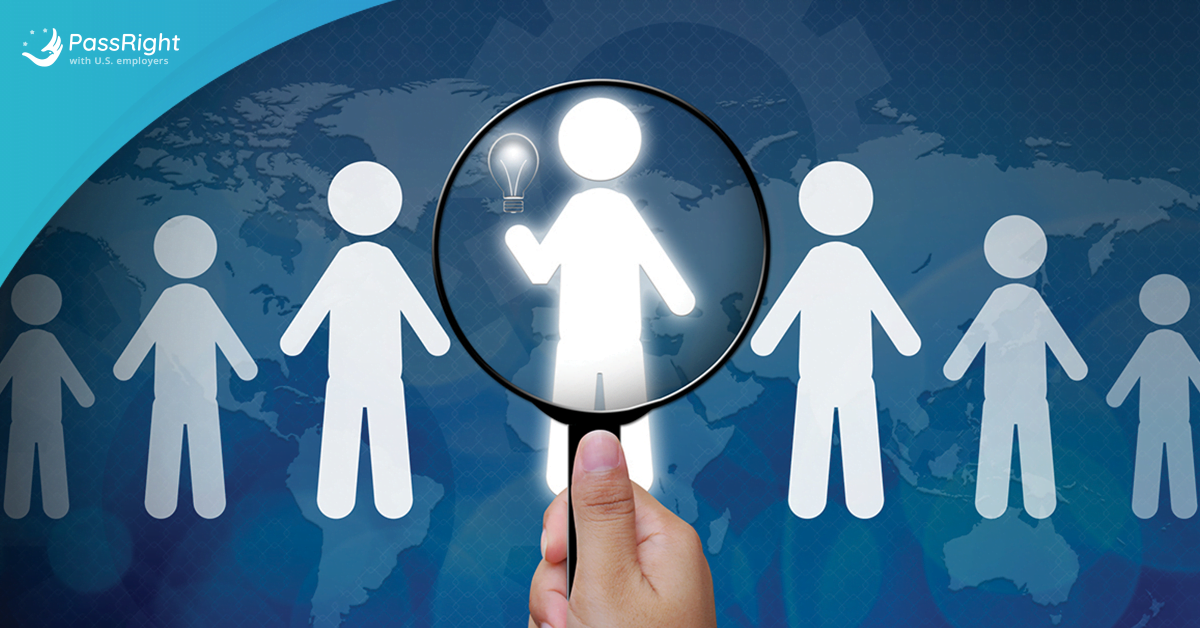 10,238 – to liczba aktualnie oferowanych miejsc pracy na Linkedin, zarówno dla inżynierów o średnim stopniu zaawansowania zawodowego, jak i dla starszych inżynierów. Co istotne, są to wolne miejsca pracy oferowane na terenie samego San Francisco i Doliny Krzemowej. Brak utalentowanych pracowników technicznych jest jednym z największych problemów, zarówno dla małych, jak i dużych firm. Ze względu na nowe ograniczenia oraz poruszenie dotyczące emigracji do Stanów Zjednoczonych, problem ten stał się jeszcze poważniejszy.
Gospodarka wymaga utalentowanych inżynierów z zagranicy
Dane z Biura Statystyk Pracy (Bureau of Labor Statistics) wieszczą powstanie 1,4 miliona nowych miejsc pracy w sektorze informatycznym. Biorąc pod uwagę fakt, iż studia na kierunku informatycznym rokrocznie kończy 400,000 absolwentów, szacowany 1 milion miejsc w sektorze technologicznym nie będzie obsadzony do 2020r.
Nie ma najmniejszych wątpliwości, iż obecnie panuje w gospodarce bum na pracę inżynierów. Średnie, roczne wynagrodzenie dla Starszego Programisty w San Francisco wynosi około $140.000. Utalentowani i wykwalifikowani inżynierowie z całego świata skłonni są dołączyć do pracowników pracujących na terenie Doliny Krzemowej, ale możliwość dołączenia do nich jest im ograniczana przez zniechęcające ograniczenia wynikające z wizy pracowniczej.
Koniec z tym! PassRight, firma znana również jako "O-1 Visa Company", jest startupem z San Francisco stawiającym sobie za cel rozwiązanie tego problemu w bardzo nietuzinkowy sposób. PassRight opracował opatentowane oprogramowanie automatyzujące proces weryfikacji, zakwalifikowywania i procesowania wiz O-1. Wiza O-1 jest wizą wydawaną osobom o wyróżniających ich zdolnościach, a celem PassRight jest udzielanie wsparcia kancelariom prawnym i wnioskodawcom, by mogli oni z łatwością rozwiązać kwestie związane z wizą O-1.
W ciągu zaledwie 12 miesięcy, PassRight pomógł setkom aplikantów w zdobyciu pracy, a firmom w pozyskaniu utalentowanych pracowników. Co więcej, obecnie PassRight pokrywa wszelkie opłaty związane z obsługą prawną, rządową dla wszystkich wnioskodawców, którzy spełniają wymogi formalne ubiegania sie o wize O-1, co oznacza, że dla utalentowanych inżynierów cały proces jest bezkosztowy.
"Prawda jest taka, że istnieją tysiące utalentowanych osób bardzo chcących móc pracować dla firm technologicznych na terenie Stanów Zjednoczonych. Jednakże nie są w stanie tego robić, gdyż proces wizowy jest skomplikowany i kosztowny. Ponadto, firmy zawsze preferują pracowników, którzy są już uprawnieni do podejmowania pracy na terenie Stanów Zjednoczonych, przez co wielu potencjalnych kandydatów traci swoją szansę. Naszym celem jest zapewnienie, by najlepsze firmy z San Francisco oraz Doliny Krzemowej mogły pozyskiwać najbardziej utalentowanych pracowników technicznych z całego świata, podczas gdy my zajmujemy się całą resztą," mówi Liran Rosenfeld, współzałożyciel i dyrektor wykonawczy PassRight.
Jakie są kryteria otrzymania wizy O-1?
Przez długi czas, wiza H-1B, była jedynym, powszechnym rozwiązaniem wybieranym przez pracodawców i pracowników. Rosenfeld uważa jednak, iż wiza O-1 jest lepszym rozwiązaniem, zwłaszcza dla utalentowanych fachowców. W celu zakwalifikowania się do otrzymania wizy O-1, aplikant musi spełniać pewne wymogi potwierdzające jego wyjątkowe zdolności w dziedzinie, której jest ekspertem. Są to między innymi, posiadanie nagród, listy rekomendacyjne potwierdzające jego/jej osiągnięcia i wiedzę, piastowanie najwyższych stanowisk kierowniczych w poprzednich miejscach pracy. Praktycznie rzecz biorąc, rząd Stanów Zjednoczonych chce napływu utalentowanych osób, którzy przyczynia się do wzrostu gospodarczego kraju.
Czas przetwarzania wizy O-1
W odróżnieniu od wizy H-1B, wiza O-1 nie jest udzielana w oparciu o system loterii. Wnioskodawcy, którzy pomyślnie przejdą całą procedurę, otrzymują wizę ważną przez okres trzech lat i mogą podjąć pracę, gdy tylko zostaną zakwalifikowani. Wiza O-1 może zostać przeprocesowana w krótkim czasie, wynoszącym nawet zaledwie 15 dni roboczych i może być przedłużana tak długo, jak tylko jest to wymagane.
"Chcąc przeprowadzić się do Stanów Zjednoczonych, zmagałem się z wieloma trudnościami. Poświęciłem mnóstwo czasu i pieniędzy na prawników, jednak cały proces i tak był długi i trudny. Już wtedy wiedziałem, że cały ten system jest niesprawny i wymaga naprawy. Dlatego właśnie założyłem PassRight," dodaje Rosenfeld.
Juan Diego Cordón, utalentowany pracownik w branży związanej z innowacjami dotyczącymi żywności i napojów, mówi o swoim doświadczeniu z PassRight, "W związku z moją wizą O-1, miałem przyjemność współpracy z PassRight. Jako że musiałem podjąć pracę u kolejnego pracodawcy, pomogli mi oni nawet dwukrotnie. Najpierw pomogli mi znaleźć wybitnego i profesjonalnego prawnika imigracyjnego, a później jeszcze innego, niebywale profesjonalnego prawnika, który w pełni spełnił moje oczekiwania, tym razem pomagając mi w kwestiach gospodarczych. Ludzie z PassRight są pomocni i skuteczni. Będę polecał ich każdemu szukającemu pomocy odnośnie składania wniosków o wizę."
Imigracja jest obecnie punktem zapalnym, mogącym skutkować nieporządkiem, w związku z czym startupy, takie jak PassRight, są ciepło przyjmowane przez firmy oraz pracowników szukających możliwości nowego startu w Stanach Zjednoczonych.