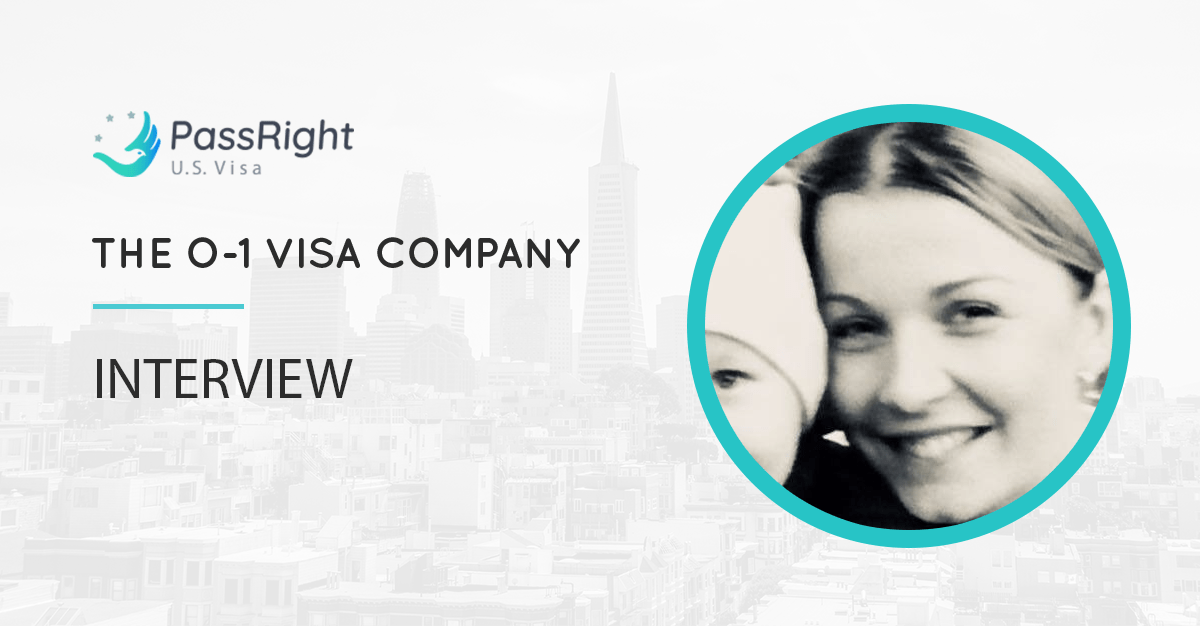 When Joanna Bobel first arrived at Los Angeles International Airport in 2016, she was looking forward to taking some time off from her busy life in Poland. However, instead of being welcomed to the country she had yearned to visit and had heard so much about, she was detained by airport security in a small room for over eight hours. They stripped her of her personal belongings, and watched her like a hawk, to see if she was going to pose some sort of threat to the United States. The worst part of it all was that she got the feeling that everyone who questioned her and was watching her assumed that she was only here because of some unsavory job offer. This was hurtful and made Joanna wish she could just turn around and go back home. After the longest and most humiliating day of her life, no such evidence was found and she was finally allowed to enter the country. This experience stayed with Joanna, and inspired her to pursue a career in helping other immigrants who wanted to come to the United States.
Believe in yourself
When she joined the PassRight team in 2017, Joanna quickly found that this was more than just a job or a way to pass the time. It was personal for her. "I remember how I felt and how I was treated. My personal experience has a big impact," Joanna says of the work she does for the company that helps people through the O-1 Visa process. She understands where they are coming from, their level of stress and how confusing and scary this whole process can be, because it wasn't that long ago that she had to go through it herself. "There's always a plan B," she tells her clients who might feel trapped or uncertain. One of the most important things to remember is that "people don't realize how much they're worth and that they've done so many valuable things." So much of our lives, we spend wondering and questioning our self worth, and whether we are good enough to achieve our goals. And to those who want to apply for a talent Visa, Joanna is here to remind you, "Believe in yourself. You can definitely do it. You have to work hard. Nothing comes without work. There will be some work. You have to be prepared for that. And you will make it."

Find out exactly what you need
It definitely takes more than just faith though. People have to understand that the process for getting the O-1 Talent Visa can be long and complicated, with several steps and weeks or even months of just waiting. But there are things you can do to speed up the process. Joanna says, "Turn in your documents quickly to your lawyer. Or if you don't qualify yet but want to, I encourage people to talk to their attorney and find out exactly what they need so they're not wasting time and so they can really understand what will help them." It also helps to find a good attorney and get the proper recommendations for your situation. "Go ask and find out what exactly is needed for you," Joanna adds, "because the phrase 'I didn't know' can have very serious consequences here." Especially for the O-1 visa.

Q & A with Joanna

Q: What is your title at PassRight?

J: I am the Director of Customer Success
Q: What do you do at PassRight?

J: I help people step by step during the process, instead of just saying that everything will be fine my goal is to make sure that clients know exactly what will happen. When you know what to expect then you're not as stressed.
Q: How does PassRight help immigrants through the O-1 visa application process?

J: Our goal is to change the approach of the lawyers. All of us are immigrants here and we feel that it's important to understand how our clients feel, and how stressed they are. This is very important. I act as the liaison between clients and the law firm. I feel like I translate what the lawyers say to normal people's language.
Q: What is something that people can do to speed up their O-1 application process?

J: Yes…Unfortunately, there's still a lack of trust. When clients don't reveal all the information we need or they don't want to invest their time into completing the questionnaire for the screening process, it makes the process last longer in general. It's important to understand that all the information they include is confidential and it just helps us to better understand how we can help them and make the proper recommendations.
Q: What surprised you the most when you went through the immigration process?

J: Every single step. The vaccination process when going for the green card. That it takes nearly a year to get a green card. But now that I have all the knowledge, it's not that bad.
Q: What do you tell clients who feel they are out of options but still want to come to U.S.?

J: There are always options! There is always a plan B.