Many who choose to immigrate to the United States are highly skilled and intelligent people. However, they might not be aware of certain laws, customs or ways of doing things that we as Americans take for granted. At PassRight, we are all too familiar with how immigration attorneys are often bogged down by paperwork they are required to file on their clients' behalf in order to make sure that it is legally processed and addressed by the U.S. immigration and customs office. But, we also understand that as immigration attorneys, our job doesn't end there. In fact, filling out paperwork and filing it with the U.S. government is only the tip of the iceberg of what an immigration attorney's job entails.
Most O-1 Visa Attorneys are Swamped
What many immigration attorneys fail to realize is that while they are busy just doing their job, they are also in most cases the first "face" of this country. If immigrants who are trying to navigate U.S. laws are greeted with impatient lawyers who have too many clients, charge high fees but still offer bad customer service due to being swamped by too many people approaching them with complex immigration needs. This makes it hard sometimes to give good service. The O-1 Visa for example, is a complicated petition and it takes time, mindfulness and strategy. It takes a few months to complete an O-1 petition and it's easy to let down customers during this journey. While both sides speak English, many times both parties don't understand each other because of language or logical issues. That's why patience and empathy are two virtues an immigration attorney must posses in order to obtain customer satisfaction.
O-1 Visa Immigration Paperwork Is Complicated
While working in their own field, immigrants are talented and familiar with the process of how things are supposed to be done. However, when presented with a whole new problem, such as the various documents, including letters of recommendation, statements, translations, and personal and business taxes that need to be filled out for an O-1 Visa, many startup founders and in general talented immigrants become confused because the questions and answers that are asked of them are complicated and often redundant. Three different forms will ask for an immigrant's occupation and skill level, and they will be required to answer in three different ways. Most people would question this redundancy, but instead of being impatient, an O-1 visa immigration attorney should be empathetic to an immigrant's concerns and explain that this is how the U.S. government ensures accuracy.
However, most immigration attorneys only oversee several overworked paralegals who are bombarded with numerous clients, while the attorneys just bulletproof what their paralegals do and how they process the petitions. The high turnover rate of paralegals and other employees at immigration law firms causes immigrants to receive bad service, resulting tense relations between the immigrant and their attorney until the case is approved. To make matters worse, attorneys often mislead clients on how long their petition will actually take, which only leads to more antagonism toward their immigration attorney as timing is often crucial to the immigrant's career or personal needs.
At PassRight, we created a visa software for O-1 visa candidates that offers an automated, efficient and transparent petition process. By relying on advanced custom-built technology, we avoid the mistakes and misunderstandings of human error, and instead foster positive, ongoing relationships with our clients for many years to come.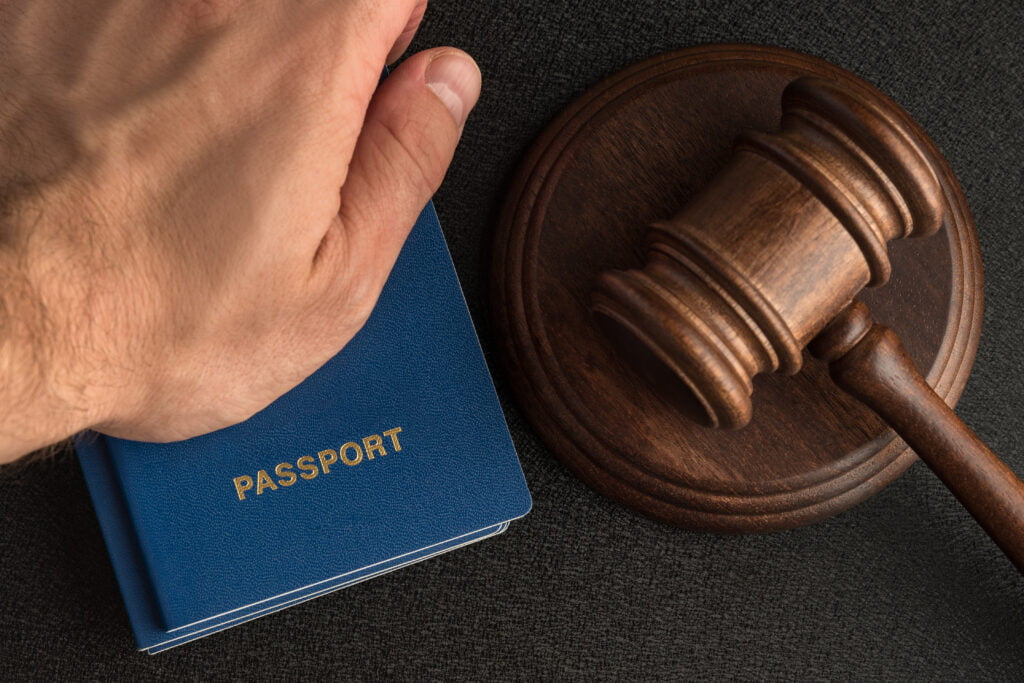 O-1 Visa Attorneys Need Empathy To Avoid Common Mistakes
When it comes to practicing law, the nice guy doesn't always finish last. In fact, if an immigrant can choose between a kind lawyer and a rigid lawyer, it's no contest who will get the paycheck. Immigrants know that coming to a new country will be hard, and that natives might be standoffish and unwelcoming to their arrival. However, when it comes to immigration attorneys, a quick internet search shows thousands of listings, so they can have their pick of who they prefer to help them navigate the laws and customs of the American way of life. So, why would anyone, immigrant or otherwise, choose to do business with someone who is less than kind and empathetic to their needs, complicated as they might be?
Immigration attorneys, especially those who focus on the O-1 visa for extraordinary talent, can make a good living, and money can sometimes cause people to become disingenuous and neglectful toward their clients. Even immigration attorneys, who are expensive, can make mistakes and mess up an application, despite giving good advice, because they are trying to help too many people, with too many different needs at the same time.
At PassRight, we focus on employment cases, and due to our software system, we are set to avoid the common mistakes that lead to visas being delayed or rejected.
It Should Always Be About the People for Immigration Attorneys
There are many different kinds of attorneys in the U.S. that deal with a wide range of legal issues, including taxes, estate planning, divorce, custody, real estate, and of course, immigration. What sets immigration attorneys apart from all the other attorneys is that for those that specialize in immigration, it should always be about the person, or the immigrant, and not about the laws, forms, files and other things. Because on the other end of every call made to an immigration attorney, is a person who carries with them their whole heart, full of hopes and dreams for a life they want. And they come bearing it all in the sound of their voice as they make that call they have waited months or maybe years to make because they were saving up the money they need for the legal fees, or waiting to graduate school, or finish a huge project for their current employer because they know it will be the key to getting their long awaited visa. That's why, while for many attorneys, it's about the money, for immigration attorneys, it should always be about the people.
At PassRight, we are a team of empathetic attorneys and staff who are all immigrated to this country, and we understand the heart and soul of those who are trying to come to the U.S. Our dedication, compassion and empathy for immigrants navigating the complex laws of the U.S. immigration system gives our clients the guidance they need, whether their dream is to live, work or start their business here.
When you fill out the easy and fast questionnaire on PassRight.com to see if you are eligible for the O-1 visa, you'll get a call from one of our immigration specialists to discuss your case.
Don't be another case number or immigration file. With PassRight, you will get the patience, empathy and respect you deserve as a foreign national who has worked hard to get to this turning point in your life.
Read also:
How to choose the best immigration attorney
If you have questions or you need help with the visa application process, contact us.