The California lifestyle is featured in many commercials and print articles. It's hard to ignore the beauty of the land and coastline. And most importantly, the abundance of resources that it offers. California is home to thousands of tech companies, including Google, IBM, Apple and more. They are always looking for more creative and diverse tech talent. Established U.S. companies like the ones listed are embedded in the U.S. economy with a strong customer base. This means greater stability and stronger job security.

Many immigrants think relocation is forever. This is not true. You can come to the U.S. just for a few months or a few years. This will give you a tremendous salary increase, and invaluable experience working in a large company. You will also have the opportunity to make connections in your field. Over the next few years, there is going to be a deficit of one million computing jobs in the U.S.
So, it will be easy to get a job. Most companies interview remotely by phone or Skype. If the company likes you, they will pay for your plane ticket to come for an in-person interview. PassRight can also finance tickets and travel expenses to the U.S. for qualified O-1 Visa beneficiaries.
The average salary for O-1 Visa foreign nationals is $140,000 per year though many earn well over $150,000, while senior level engineers can earn an average base pay of $219,000 per year according to Glassdoor. This does not include bonuses, health insurance, vacation pay and other benefits that U.S. employers offer their employees. Top earning O-1 Visa tech CEOs and CIOs can earn up $300,000 and more depending on the company and their experience.

Relocating with the O-1 Visa
While there may be some differences in the cost of living between Poland and places in the U.S. like Silicon Valley, engineers who are single can easily rent a room for as little as $700 a month or have an entire studio for just $1,000 in the heart of Silicon Valley. Being single also means that you are more flexible with your living situation. You could also lease or rent a smaller car, saving on car insurance and gas. Rideshare services and public transportation are also available. There is a great nightlife in San Francisco as well as many daytime activities including beautiful beaches, skiing in the mountains, national parks and more.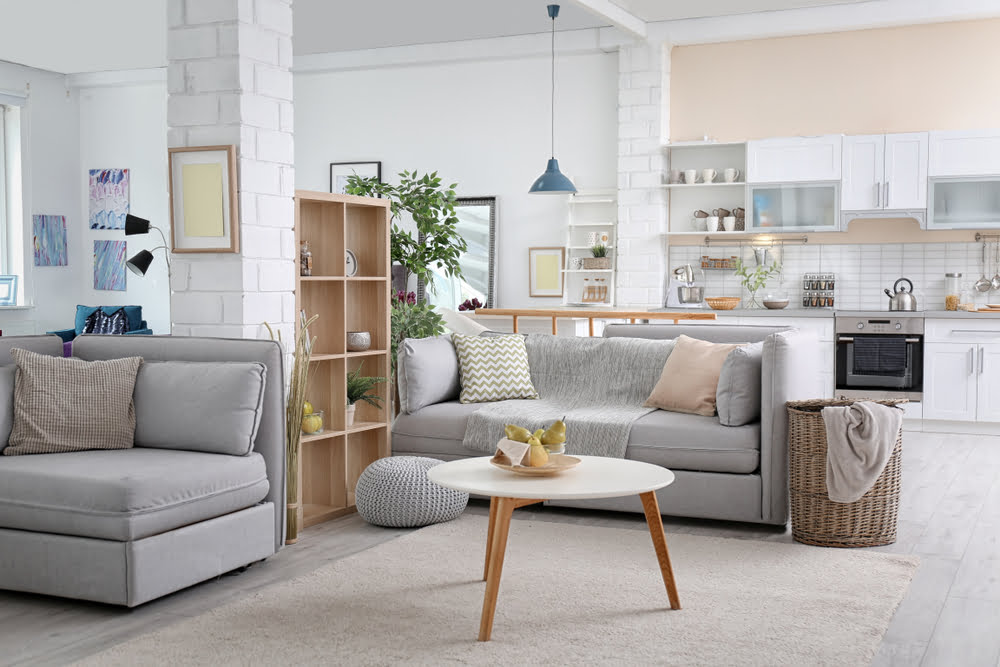 If you have a family, relocating to the U.S. can also be done cheaply and quickly. Furnished apartments are available in all cities across the United States, so you can put your furniture and larger items in storage in your hometown, while bringing with you smaller and personal belongings. In the Silicon Valley area, furnished apartments are around $2,000 per month, while unfurnished one-bedroom apartments start at just $1,500 monthly.

The cost of relocation can further be brought down by selling things you don't need, opening an international bank account, and using a discount site to book airfare.

The following are estimated relocation costs per person:
$1,000 flight
$500 shipping
$1,500 miscellaneous costs (visa, ground transportation, etc…)
Company Benefits for O-1 Visa Foreign Nationals
The good news is that most companies, once they have hired you, will cover all or most of your relocation costs. Many U.S. tech companies also offer sign on bonuses of $10,000 or more, which can also be used to cover any upfront relocation expenses. In addition to your annual salary and bonuses, companies also offer full health insurance, including medical, dental and vision, so you and your family will have access to the best doctors, dentists, and eye care available.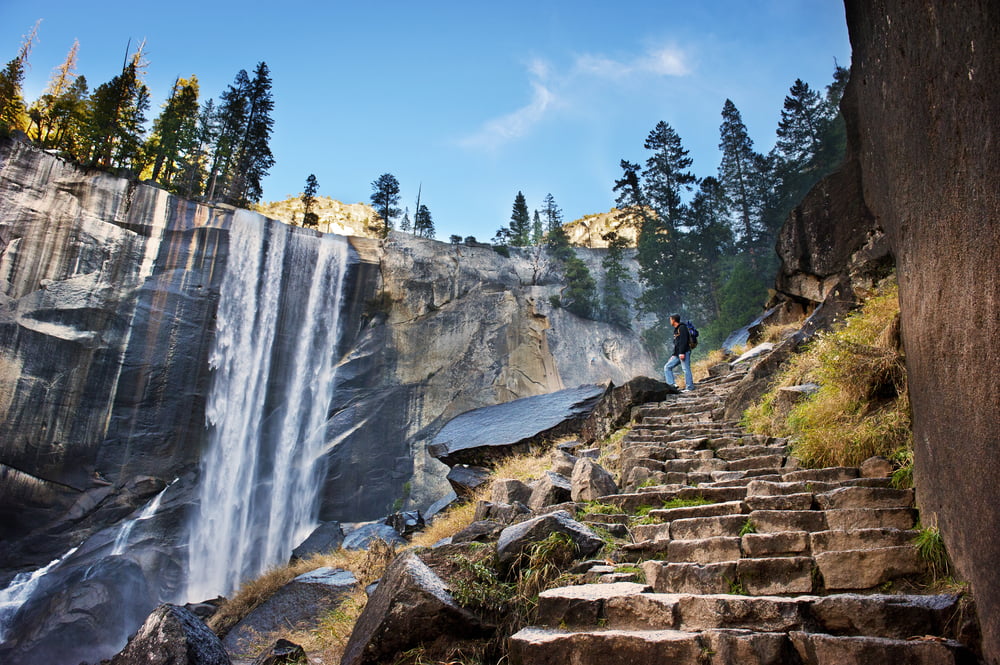 The United States has the following paid holidays:
New Year's Day
Memorial Day (last Monday in May)
Easter
Independence Day (July 4)
Labor Day
Thanksgiving
Christmas Day
Many companies also offer the following paid holidays:
President's Day or Washington's Birthday
Good Friday
Martin Luther King Jr. Day
Veteran's Day
Columbus Day
Friday after Thanksgiving
Christmas Eve/New Year's Eve
In addition to these holidays, all companies offer additional vacation time, 4+ weeks per year, and employees can request to have more time off if they need for family emergencies. Companies also have the option of unpaid leave if you require more time off than is normally allocated.

The United States is a very large country. However, those who live abroad rarely have the opportunity to visit all the wonderful places that it has to offer, including the various beaches, mountain ranges, ski resorts, desserts, garden, the Yosemite Park (pictured) and even the beautiful islands of Hawaii. With so many travel sites now offering cheap flights, hotel stays, and even car rentals to various locations, you could get to see many wonderful things and take lots of photos and videos that you can share with your family and friends back home. With the O-1 Visa, you could even visit places like the Caribbean, Mexico, and Canada for more vacation fun and adventure.

Education for Families of O-1 Visa Foreign Nationals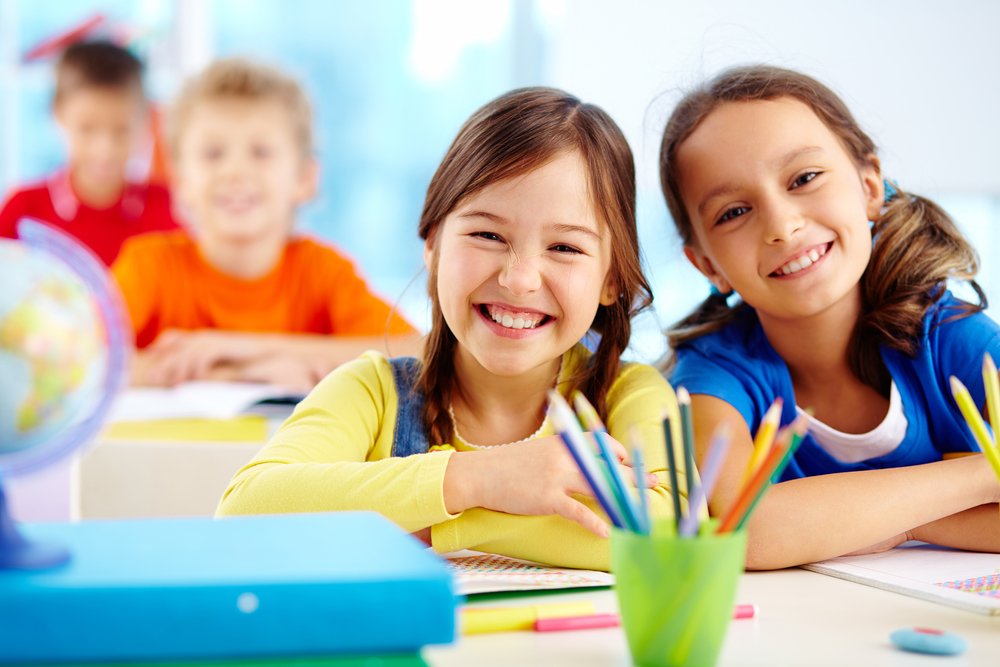 If you bring your family, there are wonderful educational opportunities available for children, from preschool age all the way to high school. Public education is free in the United States, however, moving to a good school district is important, as not all public schools have the same quality teachers, resources and materials. The best way to determine if a school district is good is to check their students' standardized test scores and the percentage of graduates and of those who go on to higher education like college and university.

On the other hand, private schools do not have districts where the child must reside in order to attend. They also tend to have better teachers and more resources. Private preschools start at around $15,000 per year in the Silicon Valley area.

It is not recommended to bring older children that are going to college as they will need to apply for their own U.S. Visa and will not be applicable for the O-3 Visa dedicated to the spouse and minor children of the O-1 Visa foreign national.

PassRight Is the O-1 Visa Company
PassRight specializes in the O-1 Visa. We have a law firm in Poland that is available to sponsor O-1 Visa foreign nationals. Our lawyers can help you apply for the O-1 Visa, secure the O-3 Visa for your family and connect you with invaluable resources in your immigration journey. With PassRight's connections to U.S. companies, we are able to open all doors for your career. With the O-1 Visa, you can look for a job on your own or use PassRight can help you. It's easy to switch jobs, especially when the salary and benefits are so much better.

Who Qualifies for the O-1 Visa
The O-1 Visa is a talent visa, and is reserved for those who are considered to be "extraordinary" in their field. This means that you have either been awarded an international award like a Grammy or Oscar, or you meet three of the following requirements:
Have scholarly articles published by or about you in a newspaper, blog or professional journal
Judged or been judged in a contest by others in your field
Have significantly contributed original material to the business, scholarly or scientific community
Have a high salary that is evidenced by contractual agreements
Have been on a panel with others in your field
Be a member of professional associations in your field
Employed in a critical position for companies with a distinguished reputation
What makes the O-1 Visa so good for engineers and STEM is that they are at the top of their field and will garner the highest wages and best possible benefits in U.S. companies due to their experience, knowledge, and influential status within their field.

President Trumps Calls For More O-1 Visa Foreign Nationals
President Trump has tweeted and told the press on several occasions that he wants more legal immigrants, especially those who are talented in the fields of technology and science. According to President Trump, the current immigration system "blocks out many qualified potential immigrants from around the world… we discriminate against brilliance. We won't anymore once we get this passed." If President Trump's merit-based immigration plan is passed, it would create many new and exciting opportunities for O-1 Visa foreign nationals.

For those who qualify, getting the O-1 Visa is fast. It can be given for up to 3 years and then is easy to renew every year after that. Also, unlike the H-1B Visa, the O-1 Visa is not capped and there is no lottery system for it. Applicants can get it in two months or less, and be ready to come to the U.S. the moment you have it.

Bypass O-1 Visa With the Talent Based Green Card
Talented foreign nationals who have great achievements can go directly for a green card and skip the visa process altogether. A Green Card offers foreign nationals the ability to stay in the U.S. permanently and does not ever have to be renewed. However, to get a talent based Green Card you have to be both extraordinary in your field as outlined above, and have your skill or talent somehow directly benefit the U.S. Those who have an original invention, developed a process, or figured out an easier way to perform a complicated task or procedure may be eligible for this Green Card.

E-2 Visa for Investors and Founders of Startups
If you are an investor or have a startup, then the E-2 Visa is more suited for you. The E-2 Visa is designed for foreign nationals who have made a significant investment in a U.S. based company and have an active role in its daily business dealings. The E-2 Visa is perfect if you are a founder in any service industry or a business with a physical location. The E-2 Visa is not meant for those with an online or passive income business, as those do not require you to be in the U.S. to perform your tasks.

Salary Comparison: USA and Poland
A map of the two countries shows their respective average earnings in 2018. To convert, 2000 PLN is equal to approximately $500 USD. This puts the average annual income in Poland at approximately $12,000 USD, which is well below the average annual income of around $50,000 in the U.S.A. At just a quarter of the income in Poland compared to that of the United States, O-1 Visa foreign nationals could easily save up thousands of dollars in a very short amount of time by coming to the United States, even if it's just for a few months or a few years.
Read also:
Which U.S Visa you are eligible for?
If you are interested in applying for The O-1 Visa, contact us.