PassRight is the O-1 visa company and operates a visa application platform backed by Income Sharing Agreements (ISAs) that offers legal counsel and sponsorships to highly talented individuals who have at least five years experience, graduated from top universities, and possess great language and communication skills, who are looking to relocate to the U.S. where they will make an average yearly salary of $140,000 at one of the best companies in the world, and reside in some of the best neighborhoods in the country. Currently, immigration laws and Green Cards specifically, are focused mostly on family connections. However, President Trump's merit-based immigration plan proposes that the majority of immigration to the United States be granted to those who have a higher level of education and can positively contribute to the American economy and high standards of living immediately upon entering the United States.
Merit-Based Immigration Strengthens U.S. Economy and Diversity with O-1 Visa
With immigration being an extremely contentious issue over the last several elections, it seems that President Trump has found a way to change how immigrants are allowed into the United States. His proposal has already resulted in some of his highest approval ratings ever, at 52% as of May 19, 2019, and will likely be one of his key points during his bid for re-election in 2020. If his plan goes into place, it would completely change the face of immigration in this country, and possibly alter how current citizens view new incoming immigrants. With the U.S. being a materialistically motivated, democracy, with a strong sense of capitalism, citizens generally have a more positive view of immigrants who have graduated from universities and hold senior or higher level positions in established companies.

Scaling back family-based immigration and increasing the educational and skills requirements to move to the U.S. may cause limitations for current residents in the U.S. who have family abroad that they would like to bring here. However, President Trump's proposal for merit-based immigration has great potential for making it easier for creative and diverse talent to enter the United States. This means that those who have talent visas, like the coveted O-1 Visa, and are currently at the top of their field in second and third world countries will have a better chance of relocating to the United States, where their education, skills, and award-winning talents will be revered and rewarded with a highly competitive salary and a significantly improved standard of living. More importantly, their success and innovative ideas will also benefit the U.S. economy and foster a multicultural and diverse work and life experience, thus creating a prosperous symbiotic relationship between the immigrants and the current citizens.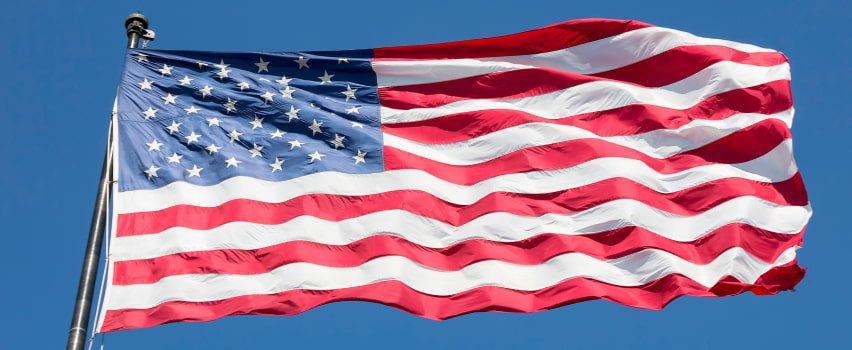 Income Sharing Agreements Ease Relocation Burden for O-1 Visa Immigrants
PassRight's introduction of Income Sharing Agreements (ISAs) for immigrants will make it even easier for foreign talent to relocate and benefit the U.S. economy as immigrants will no longer need to worry about spending their life savings just to get the O-1 Visa and pay for the high moving costs, which can total up to $13,000 USD. Arriving in the United States, already in debt or extremely low on cash, only puts more stress on the already physically and emotionally stressed state of mind of the immigrant and their family. ISAs are the gateway for the highly skilled immigrants who are underpaid in their home countries, because it offers them an option that keeps them free of high-interest loans, and gives them the opportunity to start making and enjoying a highly competitive salary before starting to pay for their legal fees using a small percentage of their earnings.

With a well-documented deficit of at least one million qualified American citizens to fill 1.4 million tech jobs that will be opening in the next decade, President Trump's plan to switch the ratio of family-based immigration and merit-based immigration, while an emotional one for many, could be due to this scarcity in talent. There is also the imminent need for more culturally diverse workplaces because immigrants bring new ideas that ultimately create more jobs and higher market value for the companies where they work. Specifically, in the tech industry, it is clear that innovation and modernization is an ever-changing phenomenon and the way of the future. Earlier this year in February 2019, President Trump acknowledged that in order to stay on par with other countries, the United States was going to have to speed up their advancement with artificial intelligence, and he personally invited more highly talented and skilled individuals in tech and other growing fields to relocate to the United States. This of course includes immigrants with the coveted O-1 Visa.

PassRight's Global Talent Fund Creates Exclusive Pool of O-1 Visa Talent
To continue with the momentum of increased merit-based immigration, PassRight created the Global Talent Fund which in good momentum makes PassRight a pioneer in a new financial model. With a 98% success rate in O-1 Visa petitions, the goal is to create an enterprise that will give companies access to an exclusive pool of talent that is already in the United States, have their O-1 Visa, and are available for interviews and immediate hiring. While one might argue that the H-1B Visa can also provide global talent, its lower education and career requirements, as well as its 15,000 annual cap, means that it draws fewer talented immigrants who are also of a lesser caliber than the O-1 Visa for "an extraordinary talent."

The potential risk of capping the O-1 Visa versus the currently capped H-1B Visa would create a higher influx of immigrants seeking to relocate to the United States to further their careers and grow their skills. On the other hand, keeping the O-1 Visa uncapped allows for an unlimited flow of highly educated, extremely skilled and experienced talent to relocate to the United States to not only join a growing economy but to become an integral part of it. The O-1 Visa immigrants are the people who have already won awards, had their work internationally judged, published about, and sat on panels with other experts and scholars in their field.

O-1 Visa Offers Talented Foreign Nationals Better Resources
The O-1 Visa petitioners come to the U.S. with established careers and are ready to work hard in an effort to give themselves and their family a better life. Their persistence to improve their own lives easily paves the way for growing the U.S. economy through multicultural creativity, innovation from new perspectives, and job growth from their ongoing work. If they could achieve such accolades and success with limited resources in their home country, imagine what they can do with PassRight's help, if given the opportunities and benefits the United States has to offer.
Read also:
The Top 10 FAQs about Immigration during COVID-19
Differences Between the O-1 Visa and the EB-1 Green Card
If you are interested in applying for the O-1 Visa, contact us!