PassRight is not a traditional law firm. We are your immigration partner. Wit our dynamic team with solid experience and heavy-hitting qualifications you can have the peace of mind that you are in good hands.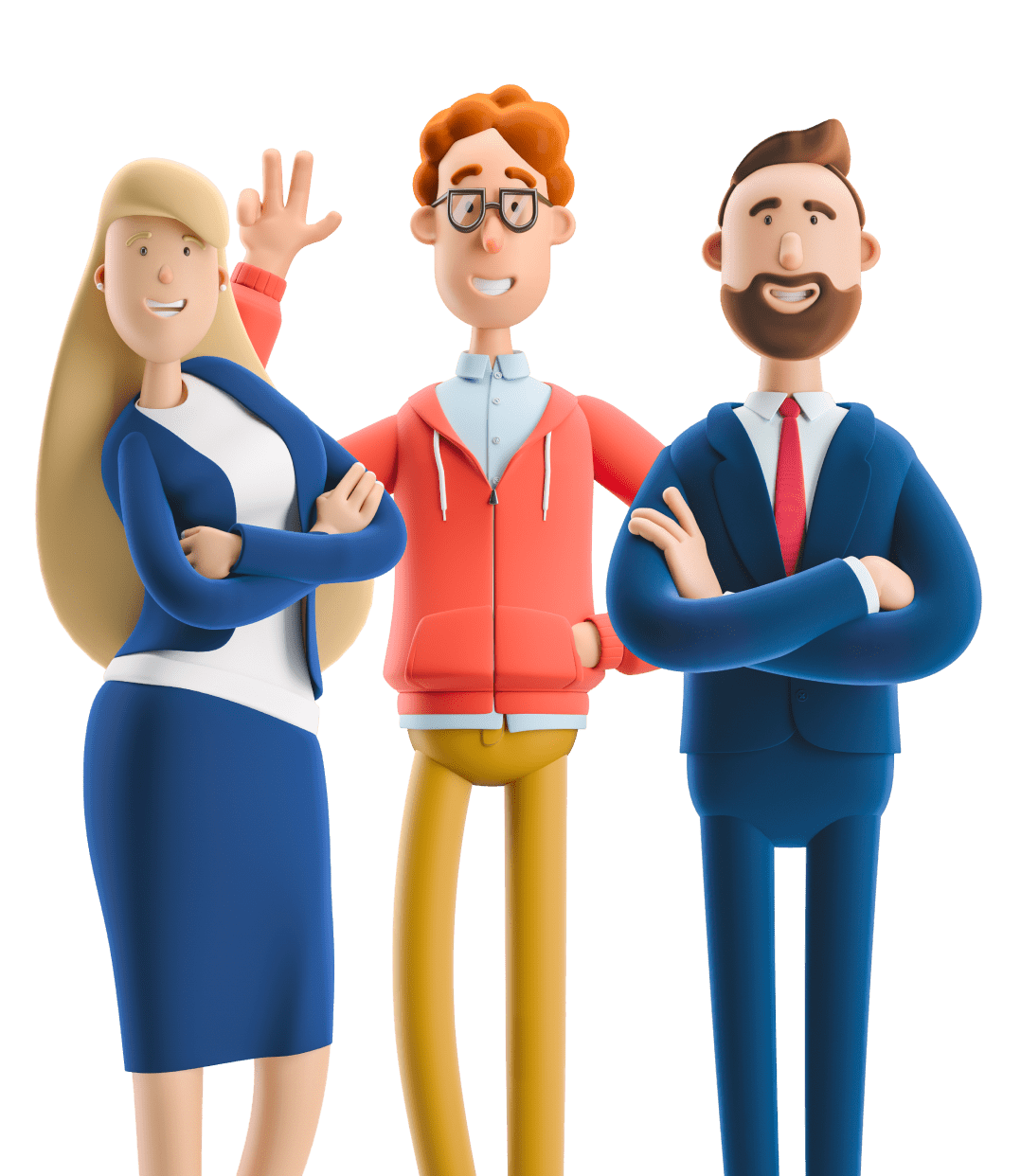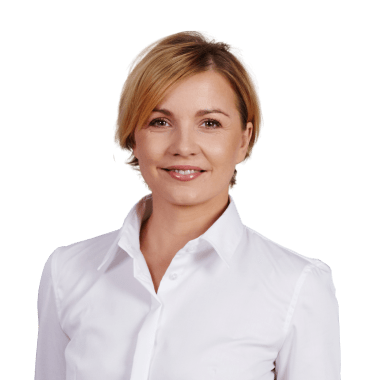 Joanna is originally from eastern Poland. She earned a Master Degree in Administration from the University of Warsaw, and then completed a postgraduate business course at Kozminski University. Apart from business and entrepreneurship, she's also very passionate about psychology, foreign cultures and nature.
As an immigrant herself, Joanna relocated to the United States and struggled with the immigration process first hand. After her personal experience with the U.S immigration system, and then also being employed at an immigration firm based in California, she decided that she was uniquely qualified to develop a transparent, honest, and customer-centric solution for other immigrants facing the same challenges that she did. By weaving together her education and experience, PassRight was born.
Since then, Joanna has been a citizen of the world, spending her time between Europe, the U.S and Central America. When she's not leading the team to help brilliant clients achieve their immigration dreams, she can be found in a yoga studio or in the forest walking her dogs.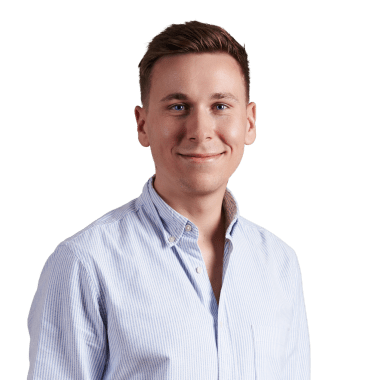 Piotr joined PassRight in July 2019. Originally from Poland, he completed his master's degree in law, with honors, from the University of Warsaw. Additionally, he completed the Erasmus Programme at the University of Nantes, in France, which gave him an amazing opportunity for international studies.
After graduation, he dedicated an entire year to traveling around the world, and had the privilege to experience many different cultures in the United States, Australia, New Zealand, and various parts of Asia. Through various work and travel programs, Piotr has gained first hand experience of how incredibly complex the US immigration process is. He believes that immigration fuels innovation and is constantly inspired by clients who are courageous enough to go beyond the barrier of borders to accomplish their goals.
Piotr previously worked as a lawyer for the largest law firm in the world, Dentons. Nowadays, when he's not working hard to support others through the immigration process with PassRight, he still loves to travel, and takes every opportunity he can to do so. He is also passionate about technology and learning new languages, currently working on both French and Spanish.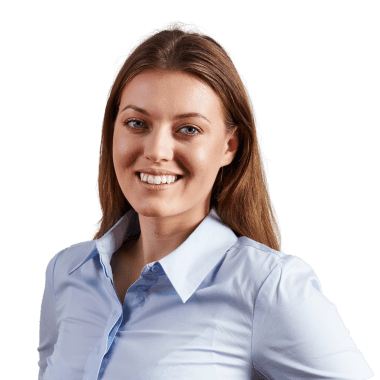 Martyna is another Polish native, and she joined the PassRight team in 2019 and currently holds the position of Legal Team Manager.
Martyna has a wide-range of experience in law. Initially, she completed a Master of Law degree at the University of Bialystok. Then, following her studies in Poland, she went on to study abroad, first at the University of Tsukuba, in Japan, and then she took part in Michigan State University's College of Law summer program in comparative US-EU law. She is truly an expert.
In her spare time, Martyna enjoys cooking, playing squash, and traveling.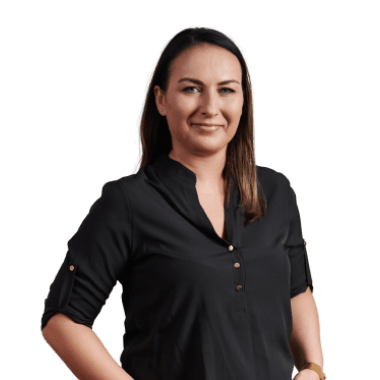 Senior Immigration Specialist
Anna was born and raised in Poland. She originally graduated from the University of Szczecin, in Poland, with a Bachelor of Law degree. However, with a passion for learning, Anna continued her studies at the University of Westminsterin in London, where she spent 14 years. After returning to Poland Anna obtained a postgraduate diploma in tax law from the Warsaw School of Economics.
In February 2019, she joined the PassRight team, taking on the position of Senior Immigration Specialist.
Anna is a mother of two and, when she's not working with immigration clients, she finds herself spending time with her sons and dog, listening to music, traveling, and hiking. In addition, she gives her time and effort generously to a very important cause – helping children with disabilities and supporting their parents with the fight for their rights.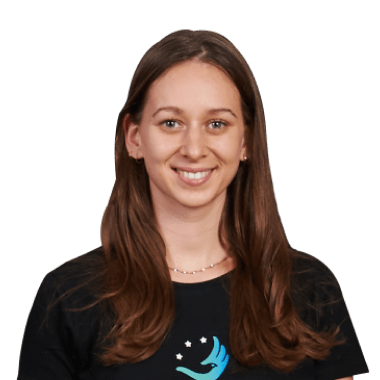 Martina is truly a woman of the world. Although she was born in Italy, her professional career, studies, volunteering experiences, and personal endeavors have brought her to amazing places, such as Spain, Mexico, and, most recently, Poland. She holds a degree in International Relations from the University of Guadalajara, Mexico. During her time in Mexico, she became deeply involved with immigration, contributing to the development of reports about human rights at the Mexico-US border together with an American NGO and working as a migration consultant for a firm based in NYC. In her free time, Martina enjoys doing yoga, training, reading, taking walks in nature, spending time with her loved ones, and exploring the world.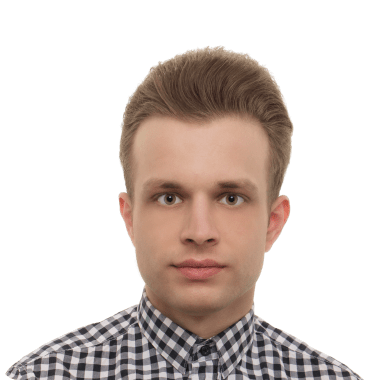 A native of Poland, Jan joined the Legal Team at PassRight in 2021 as an Immigration Specialist. He earned a master's degree in law from Kozminski University, and previously worked as a junior lawyer for the business operations department at RTB House. During his free time, Jan loves going to the cinema – he's the movie buff of the team. He also enjoys trying out new restaurants and, like most of the team, is passionate about traveling.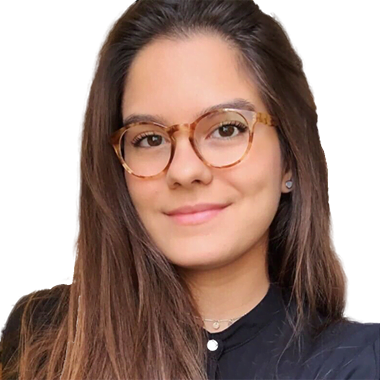 Juliana was born in Brazil, where she earned both a bachelor's degree in law and a postgraduate degree in international law. She first started in the field as a paralegal with international law firm, Drummond Advisors, while studying. After getting her license with the Brazilian Bar Association, she was promoted to associate lawyer. She was also uniquely positioned as a paralegal enrolled with the American Immigration Lawyers Association. This helped her to develop experience with U.S. immigration law, dealing with a wide range of visas, and constantly keeping up with the regulatory news and discussions. She even worked for four months at Drummond's main office in Miami.
Nowadays, she is based in Lisbon, Portugal, where she is in the process of completing her master's in international and European law at NOVA School of Law. Before joining the PassRight team this year, Juliana spent three months at the Embassy of Portugal in Brussels providing political diplomacy and consular support for the Portuguese government. She is truly an international gem!
In her spare time, she loves to be in nature, does yoga and enjoys all the delicious vegetarian food that she can find. She loves to travel and, with a passion for music, thinks the best type of trip is one to see her favorite artists perform.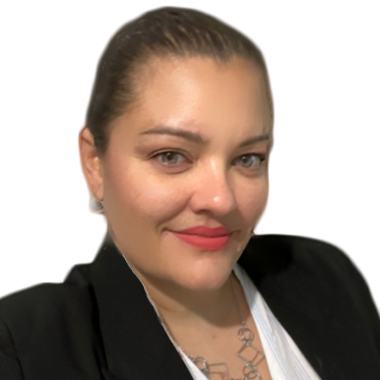 This international team member was born and raised in Brazil. However, in search of brighter opportunities, Monica relocated to the US, where she lived for almost 15 years. During that time, she became certified as a paralegal from Florida Atlantic University. Most recently, she made a move to Portugal to attend the University Lusofona of Porto. She is currently in the process of getting her bachelor's degree in law.
Even though Monica just recently joined PassRight, her previous background in entrepreneurship and marketing makes her an incredible asset to the company. She is passionate about helping our clients to reach their immigration goals.
As a mother of two children – a son and a daughter – Monica cherishes free time with her family. She also loves to travel, exercise, read, meditate and listen to music.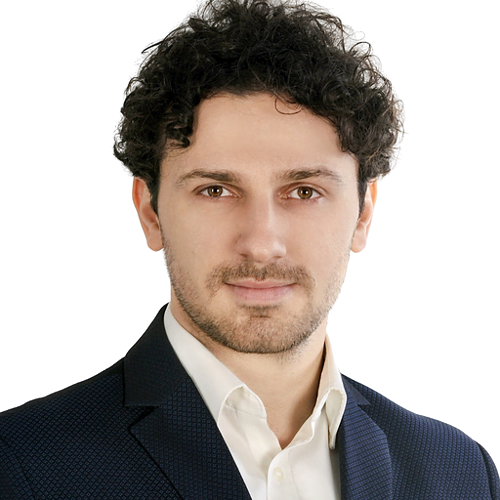 Valerian is originally from Georgia, a small transcontinental country at the intersection of Eastern Europe and Western Asia, but he eventually immigrated to Poland. He completed both his bachelor's degree in European studies and his master's degree, with honors, in European Union Law at the John Paul II Catholic University of Lublin. He also graduated, with honors, from the highly-esteemed European Academy of Diplomacy, where he developed a unique skill-set focusing on international security.
As an immigrant himself, Valerian is passionate about helping others through the complex bureaucratic process. He first joined the Rule of Law Institute Foundation as an intern, but was later hired onto the Foundation's professional team as an Immigration Specialist. He has been involved in project proposal writing and human rights monitoring at national and international levels. He has also been actively involved in providing legal assistance to refugees from the current war in Ukraine, visiting various collective shelters in eastern Poland to monitor and document their overall circumstances.
This family man loves to spend his free time with his dear wife and sweet daughter. He loves sports and languages – even doing some work as a freelance translator between Georgian and Polish. He is also fluent in English and has an intermediate level in Russian. For his creative outlet, he plays guitar and enjoys photography.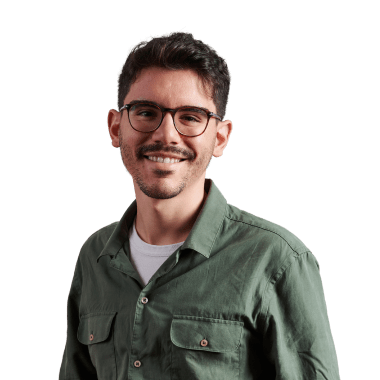 Junior Immigration Specialist
Although he was born in Italy, Francesco is now based in Warsaw, Poland. He joined the PassRight immigration team in July 2022 and is currently writing the dissertation for his master's degree in law at the University of Salerno. Francesco is passionate about music, and is a former piano player. He likes to keep up to date with the latest technology, and his hobbies include reading about history and philosophy, and going climbing. His guiding principle is to always challenge yourself to do better.
Marketing and Customer Care
Izabela is a marketing expert. Over her 20 year career, she has worked in a variety of international companies with diverse cultural environments and also gained experience in customer care, telesales, direct sales, and user experience. She earned her master's degree in humanities, specializing in cultural studies, and then completed her postgraduate studies in marketing strategies at Warsaw School of Economics She also studied business in English at Kozminski University, making her even more impactful on the global market.
She has been a valuable asset of the PassRight team since 2022. Izabela leads her role with passion, creativity, and high ethical standards.
Originally from Poland, she loves to ride her bicycle, watch TV series, and plan new adventures in her spare time. Izabela dreams of seeing every corner of the world.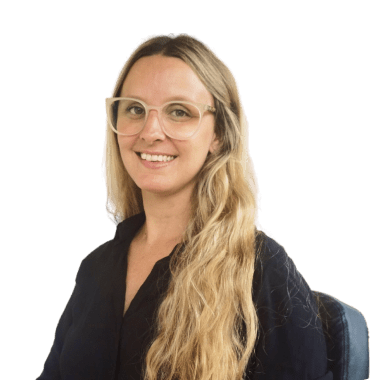 Agustina was born and raised in Argentina, and is currently based in Costa Rica. She has a depth of knowledge and understanding of customer service, with over 12 years of experience.
Over the course of her career, she has supported companies in a variety of industries, such as architecture, hospitality, retail, and tech. She became a member of the PassRight team back in 2021 and, since then, has been leading customer care with both compassion and efficiency.
In her free time, Agustina enjoys spending time with her family, cooking, playing with her dogs, and connecting with nature.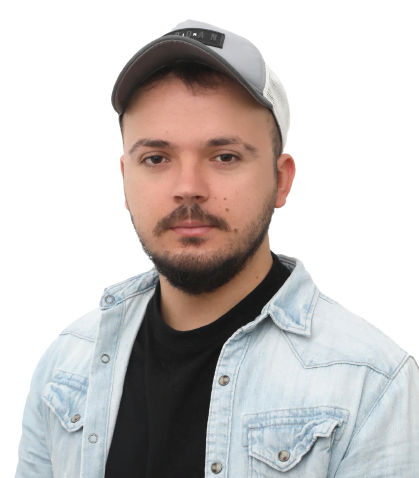 Hailing from Albania, Romeo has spent the last five years living on the beautiful island of Crete in Greece. He is a tech enthusiast, and originally earned his degree in computer science and information technology from the Polytechnic University of Tirana. However, he wanted to find a career path that would allow for more independence and the freedom to travel.
Romeo first started working remotely back in 2011. He was young and very grateful to have the opportunity to find where he fit best and what he most enjoyed doing. During that time, he discovered a passion for marketing, and has spent the last six years working in the field. His primary role has been as a marketing specialist, offering consultations for growth strategies. He has also consulted in internal communication and structures to help create a better working environment.
Currently, he is our CMO's right hand man. He has taken over the day-to-day marketing tasks in order for her to focus on the big picture of PassRight's growth. As time progresses, Romeo will start to work on various strategies to support the company's development. In his free time, he loves to play football, go to the gym and watch movies. He is a hardcore fan of the Marvel movies, having developed a love for the comic books as a child. He is also very passionate about travel and has a lifelong dream of traveling to every country in the world to collect a souvenir from each one.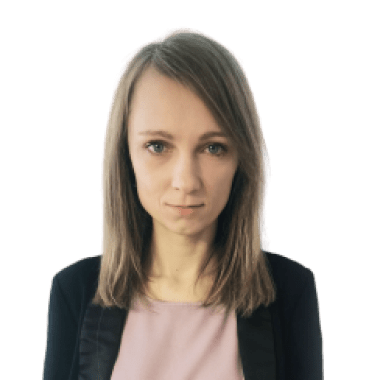 Alicja is also originally from Poland. She earned her master's degree in management and production engineering at the University of Life Sciences in Lublin. Alicja became a core member of the PassRight family in 2022, supporting the administrative and accounting departments of the company. She loves the international environment of the work and is constantly inspired by her PassRight co-workers and their clients. When she's not busy with keeping the business running smoothly, Alicja enjoys spending her free time with her wonderful daughter. Her family loves to explore and adventure around Poland, taking in all of the beauty of their home country.