M Accelerator Founder Deal (Post Covid-19)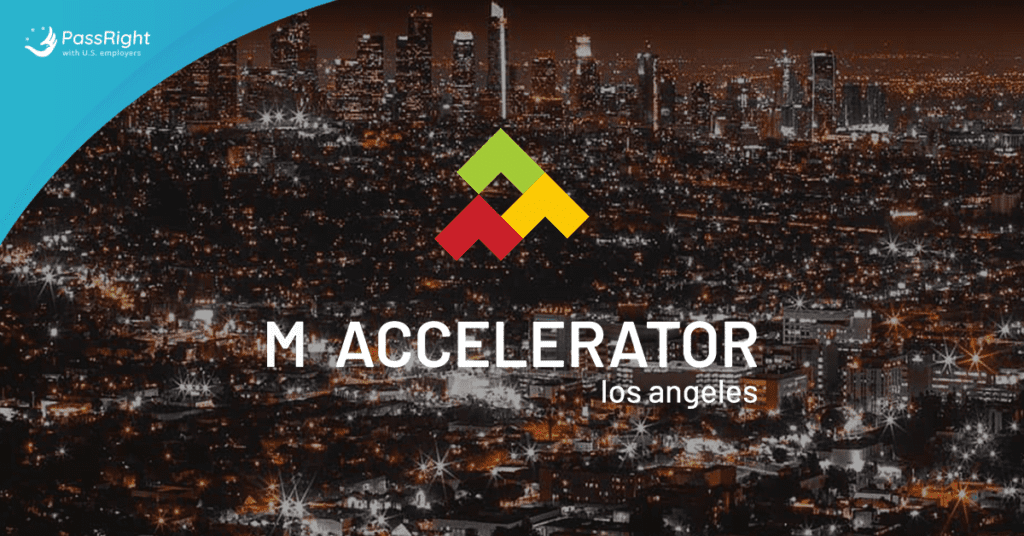 At PassRight we call ourselves The O-1 Visa company
It started with us wanting to be the tech immigration law firm of the future serving startup founders that are changing the world. But not all of us are attorneys. Most of us are entrepreneurs, business development experts, marketers, etc. Later we grew to be more things. It's all happening around Business Development, hiring and everything related to the O-1 Visa: Financing, Sponsorship, Case Preparation, Personal PR, help with letters of recommendation, O-1 Visa guidance program, etc.
Today, post the Covid-19 Pandemic we also help founders immigrate to other countries where the O-1 Visa Or the Outstanding/Extraordinary category exists including Canada, UK, European Union countries, and also to exotic communities such as Costa Rica and Bali.
We operate Global Talent Fund which invests in founders and engineers.
We offer M Accelerator Founder perks such as:
1. Deferred payment after O-1 Visa is approved.
2. Free consultations regarding general immigration as well as O-1, EB-1, EB-2, and E-2 visas. We provide free O-1 visa evaluation. Start here.
3. Major discounts. $4500 for the O-1 Visa fee. Discount package for O-1 and
EB-1
4. Temporary visa sponsorship when needed with our O-1 Visa Agency.
5. O-1 Visa works well with PR. When you become our client, we will provide One free PR in either: Hackernoon, MarketWatch and Yahoo.
6. Discounted access for articles at Forbes, Inc, Entrepreneur, TNW, and Inc.
More information about the perks mentioned above:
1. Deferred payment after O-1 Visa approval:
This means we won't charge you for the legal fees related to the preparation of the O-1 Visa petition. You will pay us after the visa is approved using an Income Share Agreement. This allows you to get into the O-1 Visa process without needing to pay to an immigration lawyer. The income share agreement will be capped at 2X of our price. Instead of paying $4500 for the service now ($2250 now and $2250 two months later), you will only pay once you start making a salary. To be exact 17% off your future salary in the US capped at $9000. The ISA is offered for founders who have 3 strong factors to qualify for the O-1 Visa.
2. Free consultations – as many as you need
3. Major discounts:
– $4500 for the O-1 Visa legal fees without attorney representation. You will still have an immigration attorney who is specialized with O-1 Visas but you won't have the US immigration attorney attend all calls during the case preparation.
– $6500 for O-1 Visa legal fees with a US attorney representation.
– $7000 for training guidance and preparation program: $6000 without representation. Program length: 6 months and includes the O-1 visa petition filed. If you want to do this it means you have grounds for the O-1 visa but you are not ready for it yet due to lack of evidence that shows you're extraordinary.
In the guidance programs, we will help you strengthen the petition, come up with new evidence such as fresh PR about you. The guidance program allows you to connect 5 times via email per week with questions. We will provide timely answers and let you connect with the O-1 advisor that will be in charge of helping you succeed with this.
4. Temporary visa sponsorship when needed with our O-1 Visa Agency.
5. Financing of your relocation costs. We'll give you cash for an ISA.
6 and 7: PR Stuff.
At PassRight, we needed to get good in PR in order to help our clients qualify for the O-1 Visa. We run our own PR department and our in house content team writes for many large publications. We want to help you get on the press. For this reason, we promise that if you sign up with us, we'll get you on one major media outlet for free. This will help your personal branding as well as your O-1 Visa petition. We also gain access to most of the US university blogs. If you like you to get articles on Harvard, Yale, or Stanford. We will help you do that within 1-2 weeks.
We hope to have more amazing perks available soon for foreign M Accelerator founders who are in need to complete the fastest, cheapest, and accurately their O-1 Visa.