PassRight's Road Map for All O-1 Visa Applicants
The Immigration process can be exceptionally long and frustrating as months go by without any substantial news. In most cases, applicants have absolutely no idea as to what is happening with their application process, whether it has even been submitted or not or what they need to do to strengthen the case.
At PassRight we know how frustrating not knowing where you stand as an applicant can be. This is why we believe in keeping our O-1 Visa process transparent and ensuring that you know exactly how your application process is progressing. To ensure this each of our clients is assigned to a personal immigration specialist who will now work closely with them and the O-1 Visa attorney to prepare the petition and send it to the USCIS.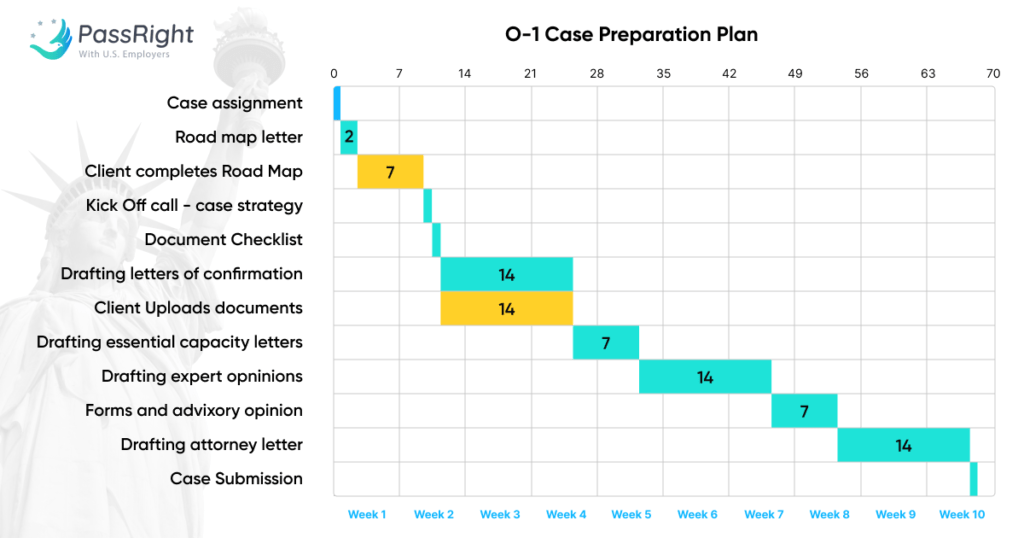 What Tech Founders had to say about PassRight

PassRight has helped hundreds of founders obtain the O-1 Visa or even the EB-1 or EB-2 Green Card. This page shows some of our founder testimonials. Foreign founders understand foreign founders and are open to sharing their experience with PassRight and the overall relocation journey.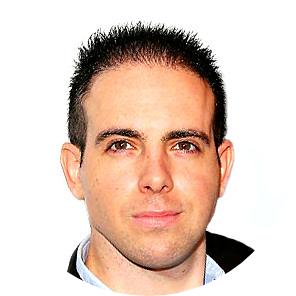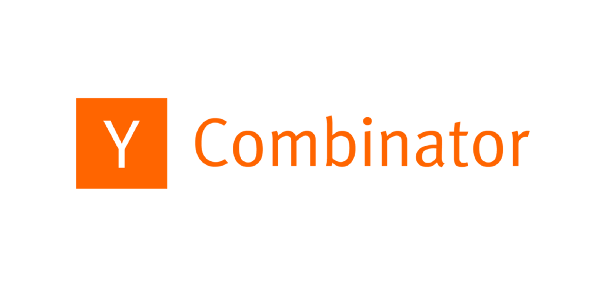 "If you ever consider relocating to the U.S., I highly recommend that you do it with the help of PassRight!"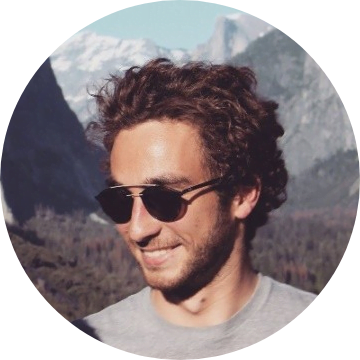 "Can't say enough about Liran's professionalism & quality of work. He's one of this unique individual who actually under-promise and over-deliver. His team did a truly fantastic job and helped me nail my O-1 petition in a few months."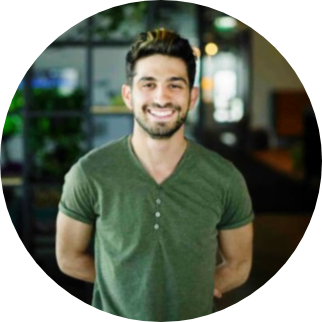 "I received my O-1 Visa as a Software Engineer last year through PassRight and later EB-1. Liran and the team are super professional. Unlike many immigration lawyers, they truly care about your case."
See more reviews of founders who succeeded with us
PassRight Gets mentioned in Global news Papers
As the rules for H1-B tightens more and more tech positions in the US will go unfilled, creating an even more enormous demand for tech experts across the country.
To fill this void PassRight is going against all odds to help deserving tech experts with an opportunity to get their dream jobs in the Silicon Valley. Here's what two leading English dailies in Nepal- The Rising Nepal and Karobar Daily had to say about the O-1 Visa.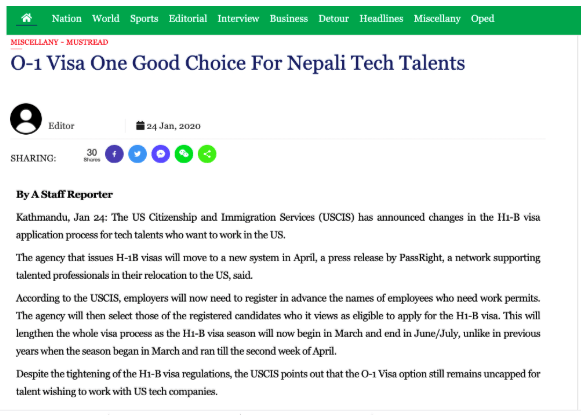 Click here to read the whole article

A Similar story about the O-1 Visa was also published on the Warsaw Business Journal last week.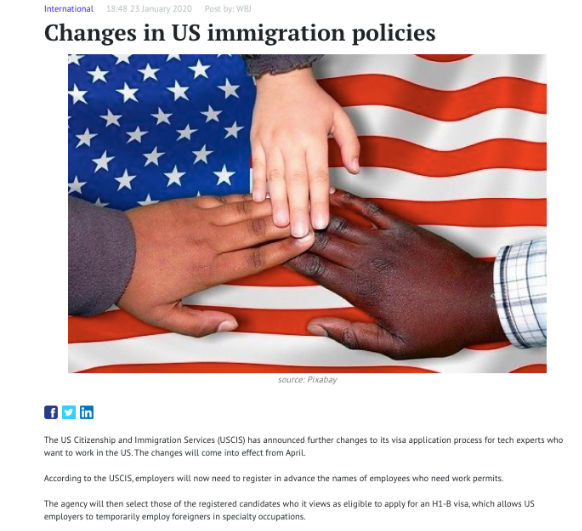 Click here to read the whole article
Creating new Partnerships
The months of December and January have been extremely exciting as we joined hands with several startup accelerator's, and we would like to collaborate with a whole lot more founders.

To find out more about our exciting packages for founders:
Mucker Capital
Acceleprice
Techstars
500 Startups
Alchemist Accelerator
Hustle Fund
M Accelerator