"Talent is distributed equally, the opportunity isn't".

We've launched a small fund for ISA's and outstanding foreign talent. We're leveraging ISAs to bring top tier immigrants to the US and place them in tech jobs.

Questions I'm asking myself:
Fast forward 10 years, will foreign immigrants continue to create more Unicorns, fill more STEM jobs and create even more jobs to US Citizens?
Can ISAs also fuel the migration of more foreign founders to the US?
Will the O-1 Visa program for "Outstanding Talent" remain uncapped? (It's been uncapped for 23 years).
Passright's founder experience
When I immigrated to the US in 2016 I faced the visa challenge every immigrant face. I looked into getting an H-1B, but soon realized 200K+ people apply for H-1Bs and only 85K get approved. On top of that, I didn't know who I wanted to work for yet. It didn't make sense. When I dove deeper into the types of visas available to people like me I discovered the O-1 visa. I learned that the O-1 or the "Outstanding" visa program is rarely applied for and there isn't a limit for the number of applicants that can be approved each a year. It's a totally untapped resource for "outstanding" immigrants.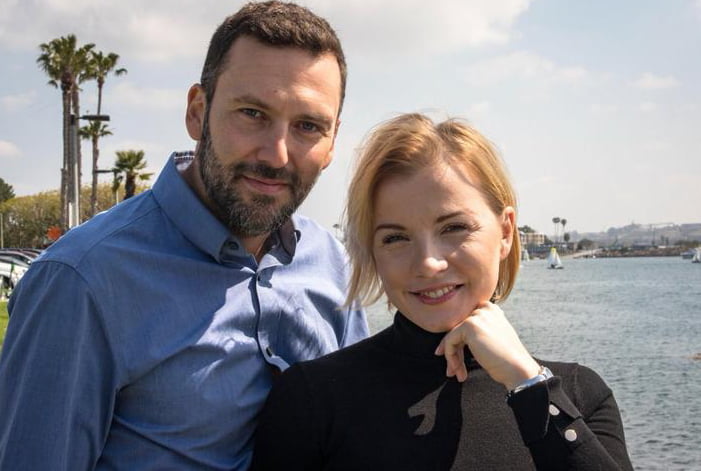 Unlike H-1B the candidates that qualify for O-1 are the top tier talent that has proven to be extraordinary by passing the toughest criteria. These include awards, industry recognition, and top leadership roles at previous organizations.
While working through the visa process with hundreds of immigrants we learned that the main reason most of these immigrants are not coming to the US is actually due to the financial burden of coming to the US and uncertainty of finding a job once they are here. It's not that hard to get a visa or a job. However, it costs at least $20,000 to make the move. That's why we decided to launch the first ISA fund for Outstanding Talent.

Imagine Joanna, a full stack software engineer from Poland. Joanna makes a yearly income of $25,000 as a software engineer today. Joanna has won awards, served in leading roles and has had a higher salary than the average engineers in her home country. She qualifies for the O-1 visa. However, Joanna has a husband and two kids. For Joanna and her family to make the move to the US successfully, there are more necessities. Joanna has to find a home suitable for a family of four, enroll her kids in school, and purchase a car. This isn't easy as new immigrants who just received their social security do not have credit and practically everything is harder and more expensive for them. Joanna goes to the bank in Warsaw to see how much credit she can get but the banks are not willing to accommodate a relocation to the US. For Joanna, a loan is hard and costly but mostly it is extremely risky. What if the visa won't get approved?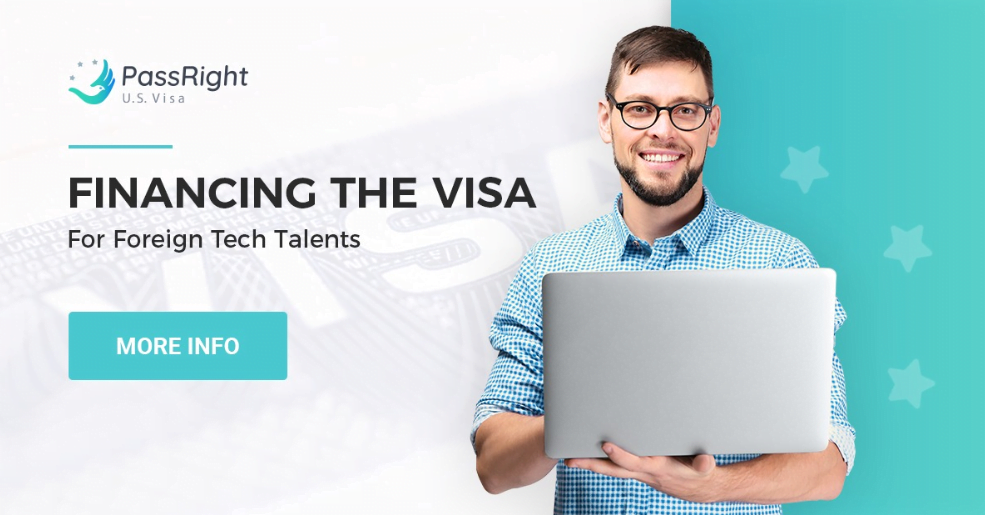 By using ISAs from Global Talent Fund, Joanna gets the chance for a risk-free immigration process, with the financial help she needs for a successful relocation.
Take three more examples of PassRight's first ISAs.
Vladimir, a senior level full stack engineer from Ukraine. His country is at war and he makes $30K a year, while in Silicon Valley he will make $200K per year.
Dejan, one our engineers from Skopje, Macedonia (one of the most polluted cities in the world due to EU medical garbage waist) His son has severe asthma, directly related to the bad air quality in Skopje. Dejan and his wife want to leave. They make together $25K per year. They can't afford to move to the US.
Fatima, an outstanding engineer from Saudi, her entire rights have been violated throughout her entire life. She wants out of there. Moving to the US is her life's mission. ISAs are a life saver for her.
My goal in the next 12 months is to prove that ISAs are tied directly to immigration and provides with a viable option for talent shortage.
Lastly, given the current shortage in Computer Science grads and the major shortage in tech talents, IMO, it seems much faster to use ISAs to bring O-1 talents with 5-10 years of experience. These people are the "doers and makers" who have worked hard, won awards, served in leading roles and have proven their expertise. Whenever I get a candidate like that, helping them get a job is almost too easy.
Read also:
Three things you should ask before applying for an O-1 Visa
Differences Between the O-1 and H-1B Visas
If you are interested in relocating to the US, contact us.